Sun, September 23, 2012
Flopcast 020: Spork-Bending with the Amazing Randi
Our Dragon*Con coverage concludes (finally!) on a high note: an exclusive Flopcast interview with the Amazing One himself, James Randi! This leads to Kevin and Kornflake discussing Randi's career and the skeptic movement in general. (Dowsing! Psychic surgery! Psychic spoon-bending! Some of these things might not really work!) Then we switch gears and kick around some ridiculous new job ideas for Kornflake (involving ATMs and airport security, believe it or not). Finally we abandon the safety of our Chickentown studio and report live from a Dar Williams concert in Somerville, Massachusetts — where the Irish pubs play country music, and the Teenage Mutant Ninja Turtle-themed parties go all night.
---
Show Notes
Here's Kevin interviewing James Randi for the Flopcast at Dragon*Con (photo by Susan Gerbic):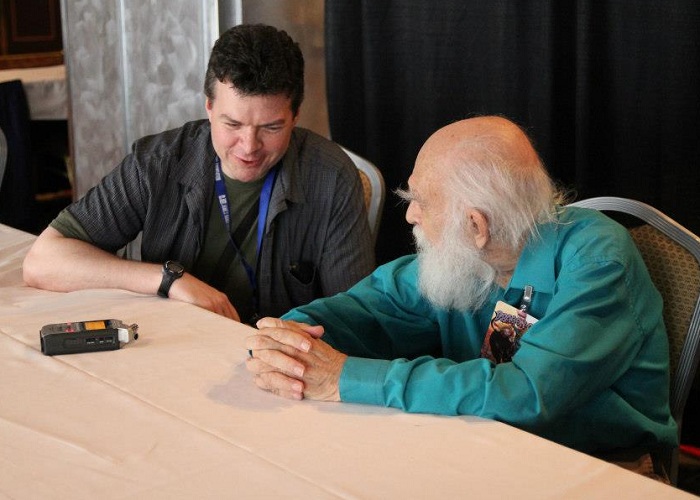 ---
We failed to get a decent photo of Dar Williams during her recent Somerville Theatre show, so here's a (still pretty bad) photo from a 2008 in-store show. We love Dar (that's a clip of her song "Party Generation" at the end of this week's episode) and you should too.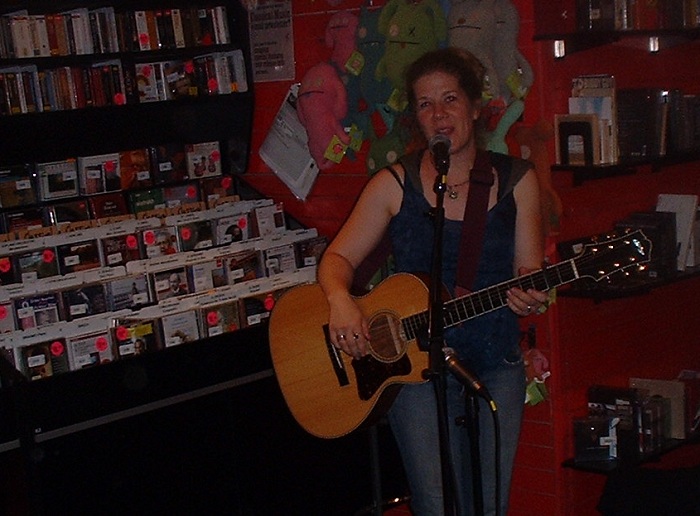 (And next time you're at the Somerville Theatre, do not miss the Museum of Bad Art!)
---
This actually happened. The Amazing Randi guest starring on Happy Days...