Sun, December 16, 2012
Flopcast 032: Murray Christmas
Kornflake keeps getting touched by strangers, only some of whom look exactly like Dave Grohl; our holiday party stories involve giving bad directions to our dates and lying to magicians; Kevin recommends Christmas music from Air Supply (not chicken-themed) and Steve Foster (very, very chicken-themed); Steven Wright is a national treasure; Grant's Advent Calendar is back in business; and our friend Rich has a brilliant idea for a holiday special called, yes, "Murray Christmas."
---
Show Notes
Kevin and Felicity recently bumped into Alicia Casilio, an old friend of Kevin's from his coffeehouse open mic days. She is an identical triplet and part of the art collective Triiibe, along with her sisters Sara and Kelly and photographer Cary Wolinsky. Here's an article about them from The Boston Globe.
---
Last year, the Conan show introduced a Christmas Pig! If Conan had his way, we would never have seen the Nog Hog, but an audience vote rescued the (admittedly flawed) sketch from oblivion.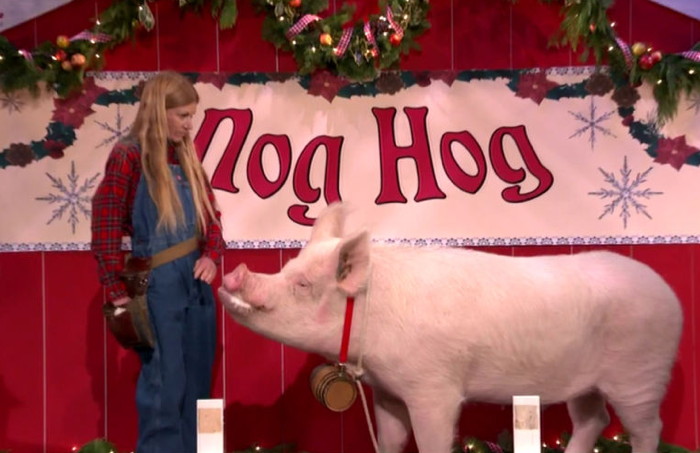 ---
Our friend Grant from Throwing Toasters does something very festive every year at this time. Check out his Advent Calendar Video Podcast!
---
You probably aren't surprised that one of our favorite holiday albums is Steve Foster's Christmas Chickens. Kevin, Felicity, and a rubber chicken dressed as Santa attended the CD release party back in 2007. Sadly, Steve no longer lives in the Boston area, but like Frosty, we hope he'll be back again someday, spreading Christmas Chicken cheer.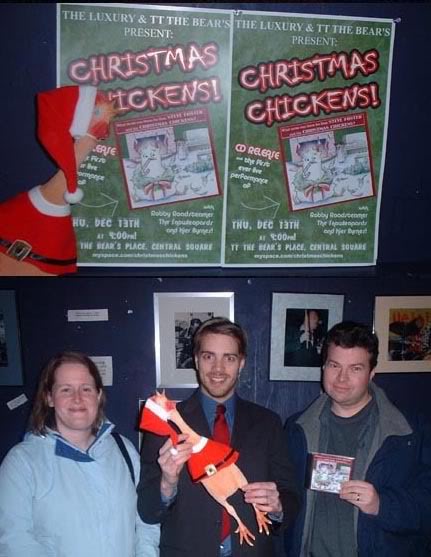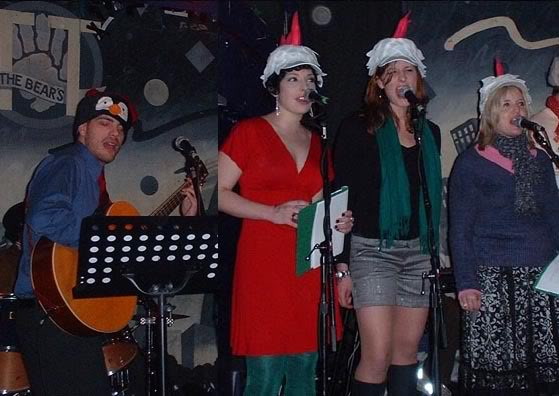 You might notice Steve is wearing a penguin hat. Completely unrelated to either Christmas or chickens, Steve also wrote a song about a robot penguin...
---
Another Christmas album that is beloved by Kevin: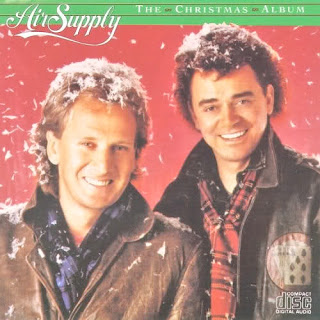 While watching her number &frac12 favorite Rankin/Bass special this week, Felicity made the shocking observation that Jingle and Jangle bear a certain resemblance to Air Supply!