Sun, December 30, 2012
Flopcast 034: That Beard of Bees of Yours
Armed with their new Christmas gifts (a Big Bang Theory shirt and an inflatable beard of bees), Kevin and Kornflake are ready to make bold fashion statements in the new year. Also discussed: Archie McPhee, V66, the Boston Band Crush Holiday Spectacular (with Freezepop, of course), the very disappointing Mayan apocalypse, and the best way to spend New Year's Eve. (That would be staying home and doing nothing. Try it!) The show ends with another electrifying round of "What's in the Bag?", and that's it for Flopcast 2012. Next year we'll try to lighten things up and stop taking ourselves so seriously.
---
Show Notes
A man who calls himself "Dr. Bee" does an annual demonstration of a bee beard at Honeyland Canada in Vancouver:
Here are some good instructions for making your own beard of bees. But if you don't want to go to all that trouble, Archie McPhee has you covered. Kevin models the inflatable version below.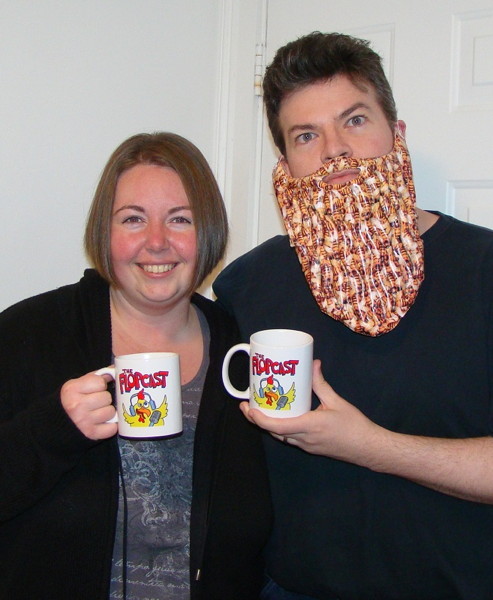 ---
Now watch a demonstration of the even more exciting bee bikini, apparently the world's first, from Ripley's Believe It Or Not:
---
We're still waiting for that V66 documentary! Maybe 2013 will finally be the year...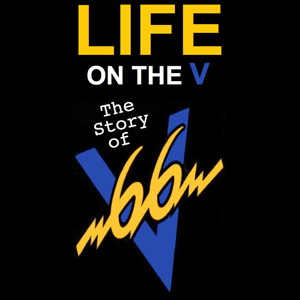 ---
Given how infrequently Freezepop performs, it was a treat to see them for a third time this year. Here are the other bands who joined them at the Holiday Spectacular: Emily Peal, The Field Effect and Sidewalk Driver.