Sun, March 3, 2013
Flopcast 043: Doctor What and Doctor When
Here's a goofy little episode we recorded just before leaving for MarsCon! Kornflake rides a bus and turns into a cartoon fish; for "National Whatever Day", we're being nasty and we're panicking; this week's "Pudding Pages" segment involves shrinking things and enlarging things; The Mayor of Chickentown returns from California with a Doctor Who convention report (and, more importantly, booze); and we end with yet another "Chickens in the News" segment about weird potato chips.
---
Show Notes
If you want to celebrate National Crown Roast of Pork Day without eating pork, and you have 99 cents, may I suggest this fine Rifftrax short?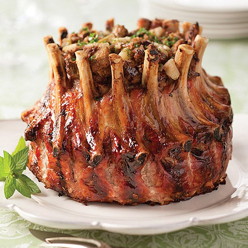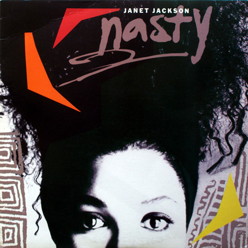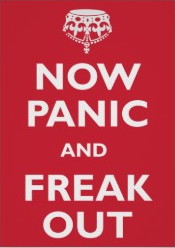 Kornflake's other holiday suggestions won't cost you a thing (except your dignity, and perhaps a friend or two). Just be nasty on March 8, then panic on March 9!
---
Kornflake wasn't allowed to have Shrinky Dinks, and it sounds like Kevin was just an observer, but Felicity remembers making them and is pretty sure she had a set like this: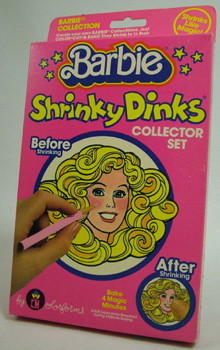 ---
At last, Felicity gets a chance to talk about Doctor Who on the Flopcast (though Kevin tries to derail this by repeatedly bringing up Marla Gibbs). Felicity shares her experiences at Gallifrey One in Los Angeles while Kevin provides sound effects with this handy device.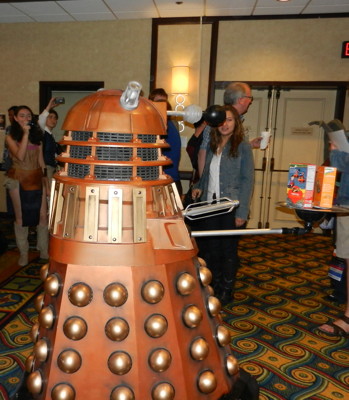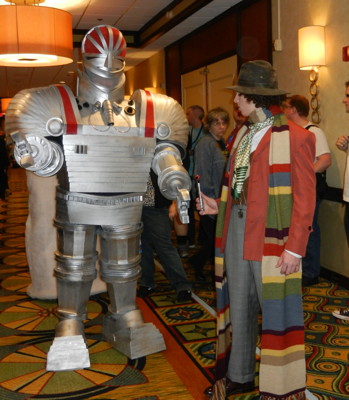 That's a Dalek selling Girl Scout Cookies on the left, and on the right we have the Fourth Doctor with the robot that menaced him in his debut story (appropriately entitled Robot).
---
For on-the-scene recording from Gallifrey One, Felicity recommends the podcast Radio Free Skaro. And at the closing ceremonies, attendees were treated to a lovely video by Ed Stradling (creator of many Doctor Who DVD extras) that captures the feeling of the convention quite nicely.
---
Robot dogs of the 70s: K9 from Doctor Who, Max from The Bionic Woman, and Rover from Wonder Woman (not exactly a dog, but you can understand Kevin's confusion).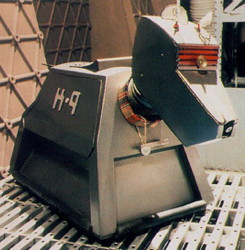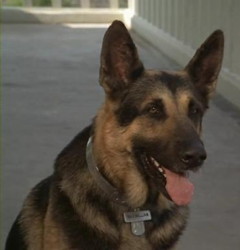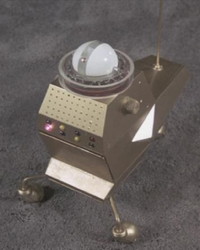 ---
Chicken and Waffles is one of three flavors in the Lay's potato chip showdown. On a previous trip to LA, Felicity visited a famous establishment offering that very delicacy.