Sun, September 8, 2013
Flopcast 070: School House Rock Part 1 - Dirty But Happy
Kevin and Kornflake kick off the fall season by returning not to school, but to School House Rock! We're celebrating the 40th anniversary of these classic cartoons, starting with a Top 4 &frac12 List of Grammar Rock. Of course that means a train ride through Conjunction Junction, a very crowded bus ride with Rufus Xavier Sarsaparilla... and we might even unpack an adjective or two. Join us! Also: Defy Superstition Day is this week, so throw a black cat under a ladder or something.
---
Show Notes
First, a plug for Granite State Comicon, which takes place September 28-29. Alas, Mindy Cohn from The Facts of Life had to cancel her appearance, leaving Kevin dejected.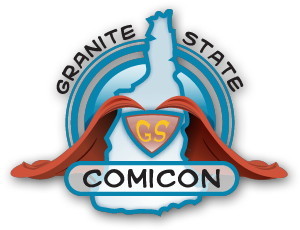 ---
September 13 — which happens to fall on a Friday — is Defy Superstition Day. We're all skeptics here, so this shouldn't be a problem. Nevertheless, exercise caution when walking under ladders or breaking mirrors.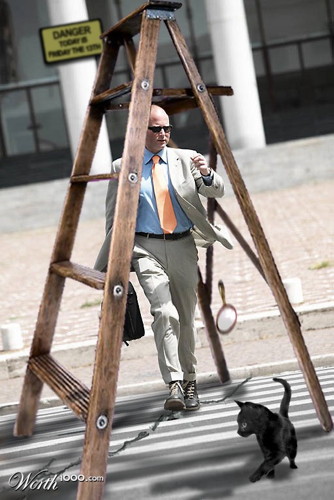 Photo courtesy of Worth1000
---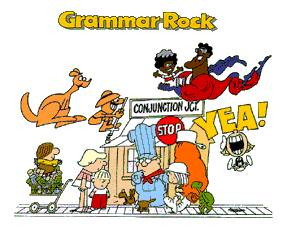 Top 4 &frac12 Grammar Rock Cartoons:
Kicking off our School House Rock series, Kornflake goes solo with this list. At number 4, a controversial choice (and one she admits she might have passed on had she known Kevin would not be participating): "Busy Prepositions".
---
One of the most widely recognized tunes, "Conjunction Junction", comes in at number 3.
---
"Interjections!" was covered by Felicity's college a capella group and parodied by Paul and Storm (a clip from "Epithets" can be heard at the end of this episode).
---
The charming "Pronouns" deals with some very proper nouns and the animals that love them.
---
The even more charming "Tale of Mr. Morton" is Kornflake's top choice.
---
Felicity will fight Kornflake to defend "Lolly Lolly Lolly, Get Your Adverbs Here" and displace "Busy Prepositions", but otherwise agrees with her choices, if not the exact rankings.