Sun, June 29, 2014
Flopcast 112: Live at FumpFest 2014 - We Broke Doornail
Despite the pleas of terrified citizens everywhere, it finally happened: The Flopcast LIVE! June 22, in Wheeling, Illinois, Kevin and Kornflake were onstage at FumpFest, a convention dedicated to funny music (and also, apparently, goofy podcasts). In front of a captive audience (oh yes, we locked the doors), we presented National Whatever Day (which may have involved eating an escalator), "Chickens in the News" (a special Chicago-themed edition), and "What's in the Bag" (really just an excuse to throw stuff at people). Joining us onstage were special guests Chris of Power Salad, the great Luke Ski, and of course, Doornail. (Guess which one of our special guests giggled nonstop and fell on the floor?) Then stay tuned for a post-show bonus clip: our friend Dan Hart, also live onstage at FumpFest, performing during Dr. Demento's Festival of Dementia! Now excuse us; we have to go backstage to meet and greet a bunch of stupid radio contest winners.
---
Show Notes
Unless you heard this show live, you missed National Chocolate Eclair Day on June 22. It's never too late to enjoy an eclair, however. In fact, Wikipedia tells us that the inspiration for the "flash of lightning" name is the speed at which they are consumed.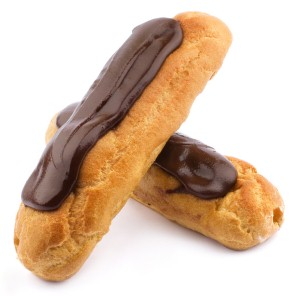 ---
Felicity first came across the Chicken Man during a random web search. She learned that he was a recurring character in the books of Daniel Pinkwater (making his first appearance in Lizard Music) and was based on an actual person. Here's a photo of the famous street performer from the Mysterious Chicago blog; alas, the videos linked in the post have since vanished from the internet.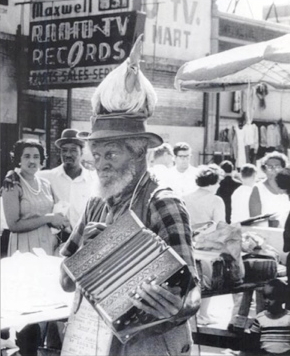 ---
Photos from the live Flopcast are courtesy of Timothy Winslow.
Kornflake makes a spectacular ribbon-twirling entrance to the Flopcast theme music!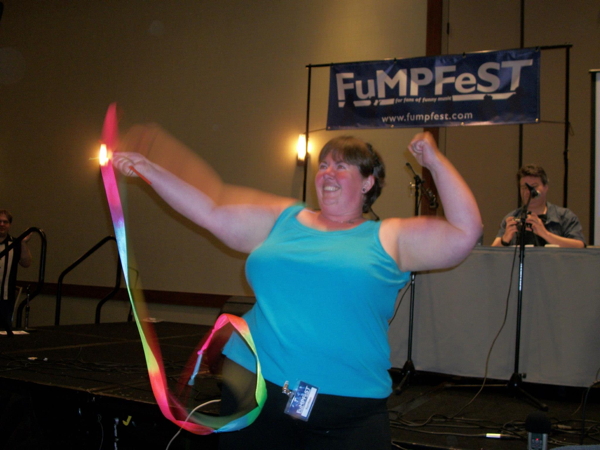 Chris Mezzolesta delivers the "Chickens in the News" intro live!
The great Luke Ski is recruited to take over as the Chicken Man of Chicago!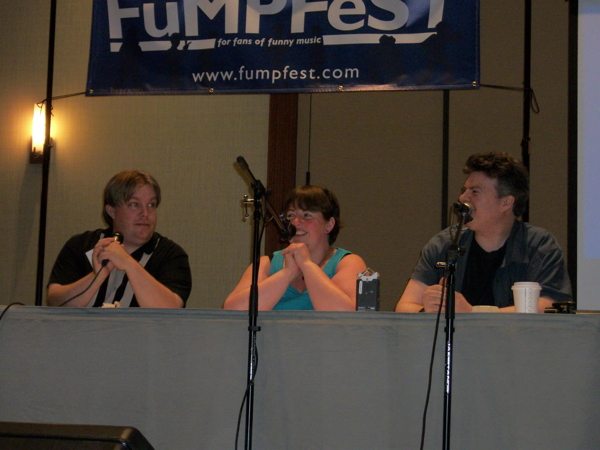 Finally, Doornail helps out with "What's in the Bag?" and carries on the Sponge Awareness Foundation tradition of throwing sponges at people!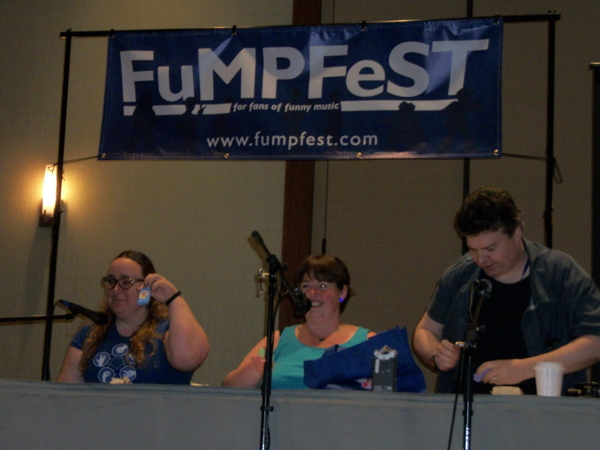 ---
Our friend Dan Hart had the honor of performing onstage with Dr. Demento himself!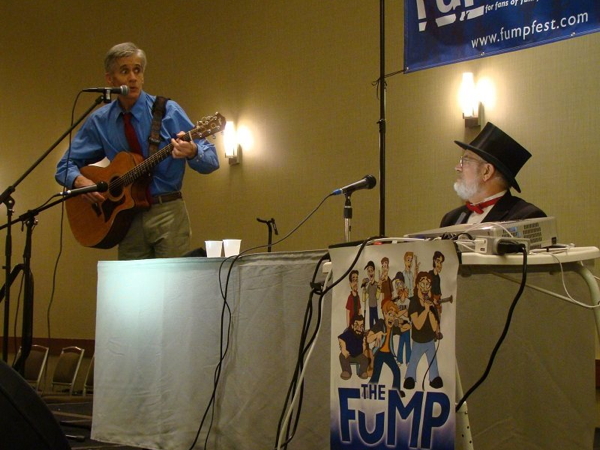 Check out the rest of Kevin's FuMPFest photos on Facebook.