Sun, November 9, 2014
Flopcast 131: Rhode Island Comic Con 2014 - We Have Cookies
Rhode Island Comic Con was a huge crazy fun event once again... as long as you could get inside, and stay inside. (Alas, there were some major crowd control "hiccups"...) Kevin somehow managed to do both, and shares a full convention report with Kornflake and the Mayor of Chickentown! Featuring: The stars of Clerks and Chasing Amy (they aren't even supposed to be here today!); a Raiders of the Lost Ark reunion panel; Captain Picard on a mechanical bull; Amy the Mermaid meeting her truly outrageous hero; hundreds of crazy awesome costumers (yes, there was even a BOB ROSS costume!); and Flopcast interviews with Panda Valentine (who had free cookies for everyone visiting the Wicked Geeky booth), the Humanists of Rhode Island (who are completely obsessed with George Takei), and The Great Space Coaster's Jim Martin AND Gary Gnu! (That's right — puppet interview. You're welcome.) Also: Sadie Hawkins Day is this week, and Kornflake has a net.
---
Show Notes
Sadie Hawkins Day originated in the comic strip Li'l Abner and has traditionally been celebrated on November 13.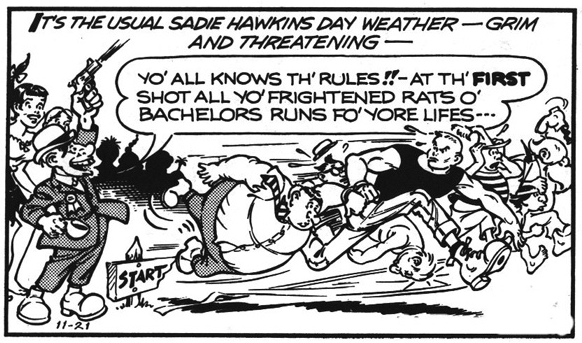 ---
Before we get into photos from Rhode Island Comic Con, let's give a shoutout to our friends at Fun Q Games and Rubber Chicken Comics.
---
Panda from Wicked Geeky as Loki, offering cookies and accepting donations for Sterling Animal Shelter: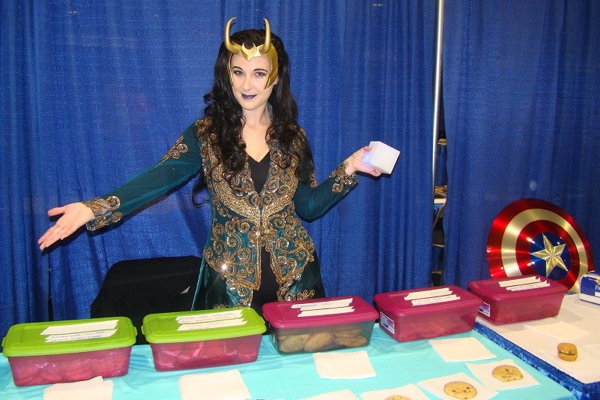 Steve, Adam, and Christine at the Humanists of Rhode Island booth: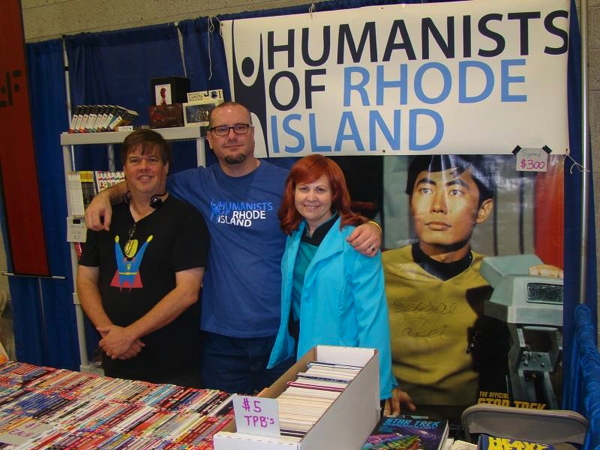 Crystal and Jim Martin, keeping the Great Space Coaster flame alive: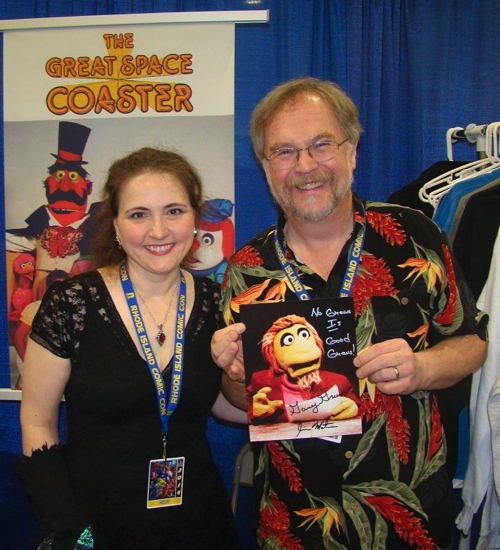 Darryl and the mechanical bull: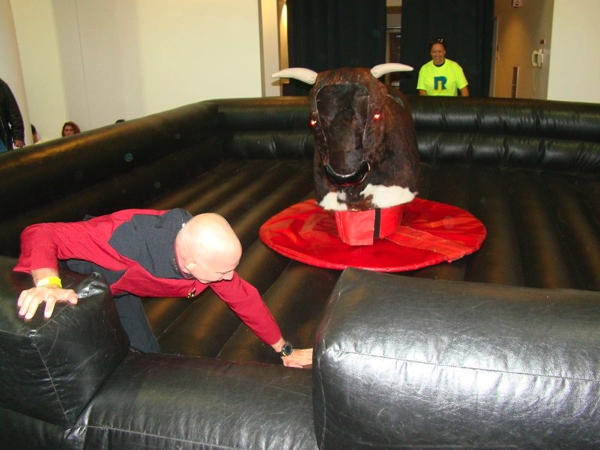 Our favorite mermaid, Amy, channeling Jem and the Holograms: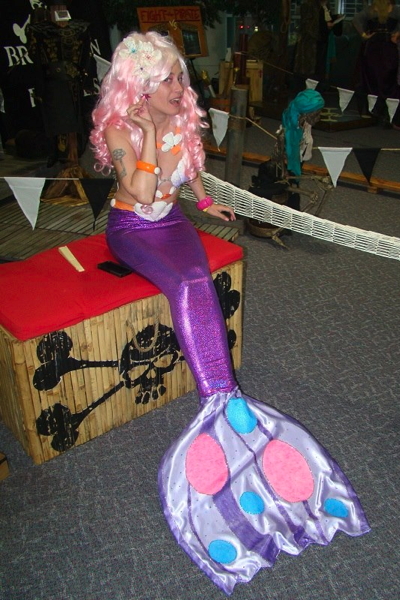 ---
Some of Kevin's favorite costumes (check out our Facebook album for the rest):