Sun, February 1, 2015
Flopcast 143: It's Hip to Jump on Squares
Chickentown is completely buried in snow, but Kevin and Kornflake tunneled and/or tauntauned their way into the studio, just for you. This week Kevin reports on a Niki Luparelli show (Niki can sing like Marilyn, play the ukulele, hula hoop, and remove your tattoo, possibly all at once) and "Pulp Friction" (a Tarantino-themed burlesque show, believe it or not). Meanwhile Kornflake spent more time bouncing at the trampoline park, and provides snappy answers to Kevin's stupid questions about the weird world of trampolining. Also: We enjoy an art-themed edition of our long-neglected "What's in the Bag?" segment; Weird Al's world tour is coming soon, and it's mandatory; we plug a couple of MarsCon-related fundraiser projects; and we're looking for a creepy ukulele guy. (And admit it, you are too.)
---
Show Notes
Kornflake has been making good on her trampoline-jumping resolution, inspiring Kevin to pick It's Hip to Jump on Squares by TV's Kyle as both the title and the outro music for this episode.
---
This February 2, forget about that groundhog — it's time to play your ukulele! You heard one of our favorite uke players, Molly Lewis, at the top of the show. And our friend Niki Luparelli always impresses with her uke-and-hoop combo!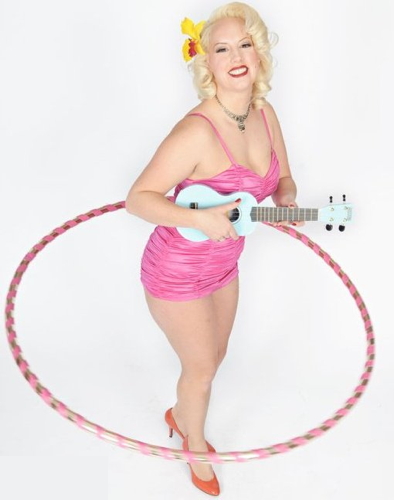 ---
Speaking of Niki, Kevin and Felicity usually see her and the Gold Diggers performing with the Lipstick Criminals burlesque troupe. This time around they had separate shows, on two consecutive nights, at the same venue! How could we possibly choose? (We didn't; we attended both.)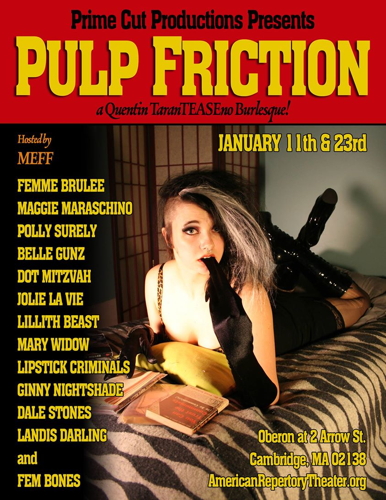 ---
The return of "What's in the Bag?" brought us this lovely new painting by Kornflake!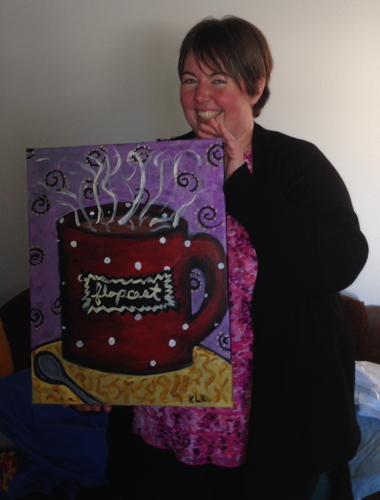 ---
We know all of you are making plans to see "Weird Al" Yankovic's tour this year...after all, it's mandatory!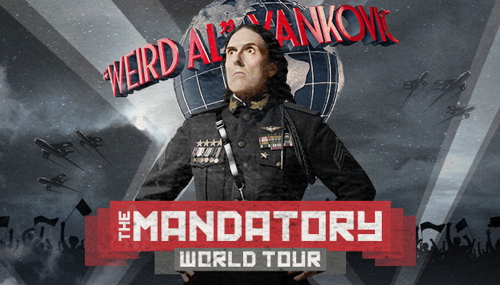 ---
Things are ramping up for MarsCon's Dementia Track, and the revamped website for The Sponge Awareness Foundation is now live! (Notice any similarities? The Mayor of Chickentown only knows a few tricks...)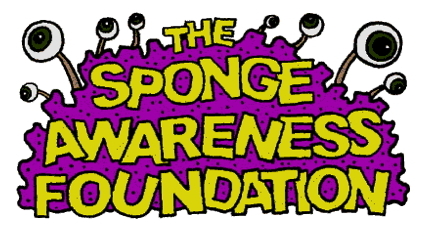 We want to call your attention to the MarsCon 2015 Dementia Track Fundraiser, on which you can hear both Kevin (as "Half of SAF") and Kornflake — plus a ton of their comedy music friends — in live performances from last year's con. You might also consider contributing to the Space Oddity Music Club & Brew Pub's Indiegogo campaign. Even if you can't party with Kevin and Kornflake in person, you can help make it a great time for all involved.