Sun, April 12, 2015
Flopcast 153: Blah Blah Blah SHAZAM!
According to the Elders, it's time to celebrate 75 years of Captain Marvel! Yes, young Billy Batson has been screaming "Shazam!" and fighting crime (and Superman's lawyers) as Captain Marvel since 1940. This week we'll look at the comic books, the movie serials, the cartoons, and of course, the live action Saturday morning TV series from Filmation (from which we learned that driving around in a Winnebago looking for troubled teens is not NECESSARILY creepy). Along the way we'll meet Mary Marvel (Billy's surprise twin sister!), Captain Marvel Junior (who was a huge influence on Elvis Presley, believe it or not), a talking tiger, an evil worm, and maybe even Hoppy the Marvel Bunny. We'll learn about the weird 1960s version of Captain Marvel, who could separate his head and limbs from his torso. (Then again, everyone could probably do that, at least once.) We'll learn how to stop your city from being buried in strawberry Jell-O. (Folks, it's not a question of if it will happen, but when.) And we'll learn why we should get totally liquored up for the Shazam movie. (Just don't tell those pesky Elders.) Also: National Whatever Day, Super Megafest, and the Eugene Mirman Comedy Festival. That should keep you busy until the evil Dr. Sivana destroys us all.
---
Show Notes
April 17 is Blah Blah Blah Day, on which you are encouraged to stop talking about doing something and just do it! Maybe that thing will be attending Spring Super Megafest or the Eugene Mirman Comedy Festival, both happening April 17-19.
---
DC Comics sued the original publisher of Captain Marvel, but later secured the rights to the character. Kevin's very first comic book was Shazam! #11.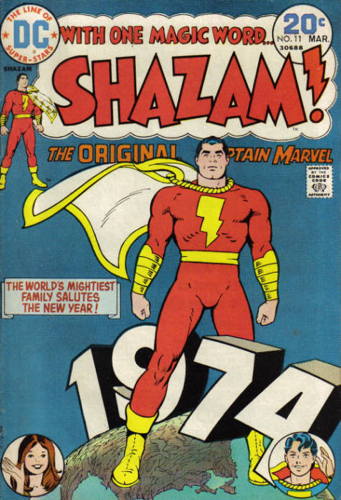 ---
A look at the extended Marvel family, with Elvis inspiration Captain Marvel Junior in blue: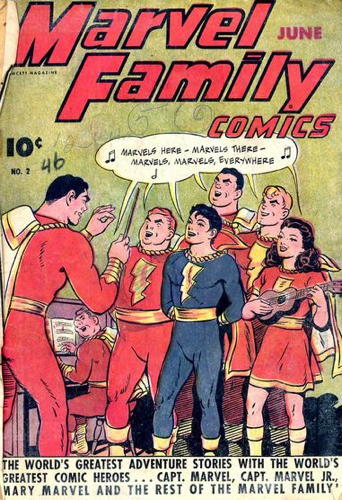 ---
Things got a little silly....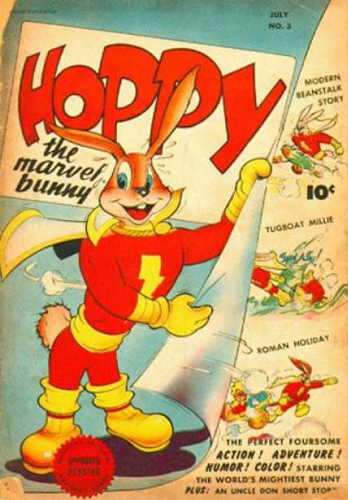 ...but there was another Captain Marvel out there that was even weirder!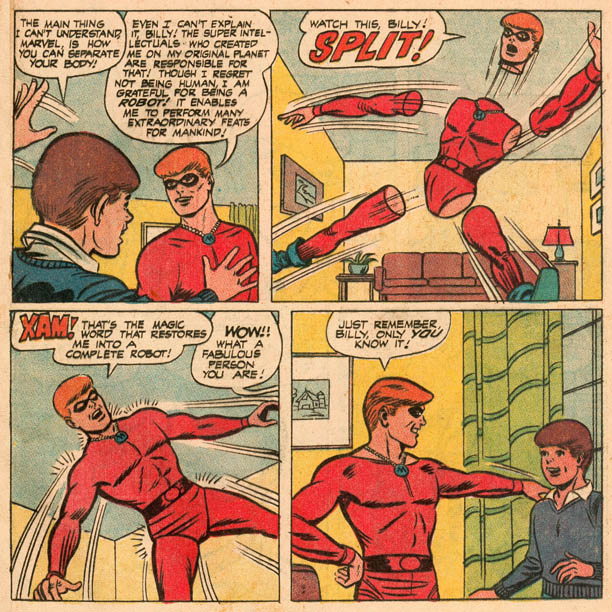 ---
Friend of the Flopcast John S. Drew has a podcast dedicated to the Filmation live-action TV series. (It will cover Isis as well!)
Filmation later produced an animated series, more faithful to the comic, as part of The Kid Super Power Hour.
---
Read all about the Mego figure at Mego Museum.