Sun, June 21, 2015
Flopcast 163: FuMPFeST 2015 Part 2 - My Sweater Smells Like Ian
Kevin and Kornflake are back in Chickentown, but can't stop screaming about FuMPFeST! This week we review our whole crazy weekend at this funny music convention in Wheeling, Illinois (a town Kornflake would visit just to have breakfast). Highlights include: Kornflake's water breaking (what?), an Inspector Gadget chorus, Kenny Rogers-themed water aerobics, a Pod of Destiny field trip to see the Neo-Futurists, The Logan Awards, a shocking allegation from The Boobles, Dumb Parody Ideas, Dementia Smackdown Wrestling, Doornail spilling stuff, and the ancient art of "padlockigami." Plus, of course, performances by Insane Ian, Bad Teenage Moustache, TV's Kyle and Lindzilla, Tim Cavanagh, Drew Jacobs, the great Luke Ski, Steve Goodie, Carla Ulbrich, The Arrogant Worms, Smashy Claw, Matt Griffo, Todd Chappelle, Devo Spice, Carrie Dahlby, Power Salad, Rhiannon's Lark, and more! Also: Apparently we have to wear sparkly fairy wings this week. One of us is not happy about this.
---
Show Notes
International Fairy Day falls on June 24. "Fractured Fairy Tales" was a regular segment on The Rocky and Bullwinkle Show.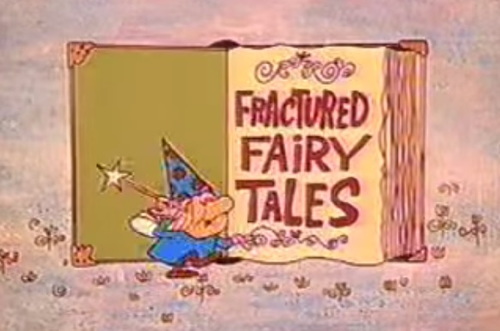 ---
Megan's hair reacts to the Windy City while waiting to see the Neo-Futurists: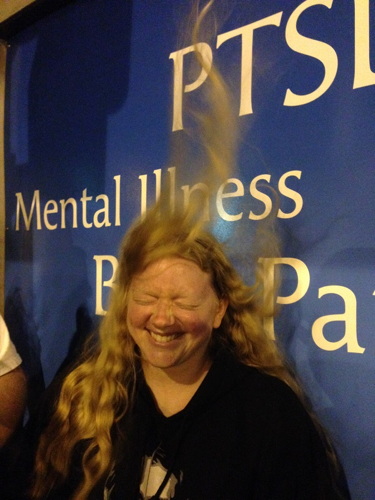 ---
Moonbeam, Megan, Kornflake, and Sara got all dolled up for the Logan Awards! Friends of the Flopcast Devo Spice and Power Salad took home trophies.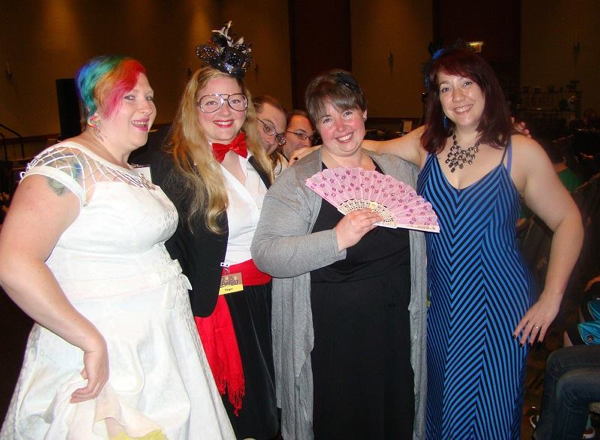 ---
Kidnap the Smashy Claw, take them out to eat...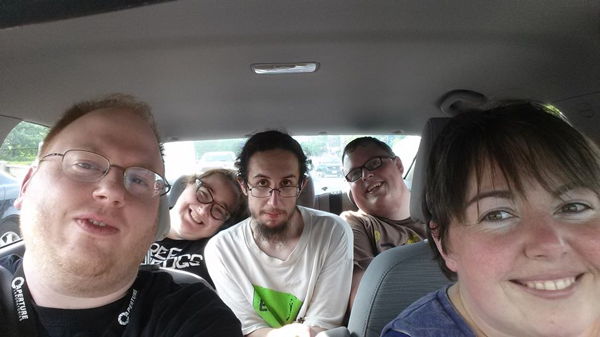 Other artists who performed:
---
Finally, Kornflake's challenge to The Pod of Destiny resulted in this work of art inspired by That Mitchell and Webb Look.