Sun, July 5, 2015
Flopcast 165: Flop Goes the World
Kornflake dreams of a Flopcast road trip to Wayne, Nebraska... possibly because they have a GIANT ANNUAL CHICKEN FESTIVAL!!! Meanwhile Kevin has been creeping around the rock clubs of Boston again, and reports on recent shows by Telelectrix (they have a keyboard fort), Party Bois (they like to drink, they like to party), Petty Morals (aka Go Bang), CJ Ramone (who brought along an Aquabat or two), Shonen Knife (they sing about cats and capybaras, so we love them), and (get ready to freak out) Men Without Hats. (We can pretend it's 1983 if we want to.) Kevin also dropped by Northeast Comic Con, and found pirates, rubber chickens, gargoyles, Adam West, our favorite TV Guidance Counselor, and a whole bunch of Shriners. Also: Kornflake reviews the new Pixar movie Inside Out, which may or may not be a shameless ripoff of Karate Kid Part 3.
---
Show Notes
The city of Wayne, Nebraska really loves chickens! Check out their annual Chicken Show, July 10-12. The second Saturday in July is the official celebration, and the night before is known as "Henoween".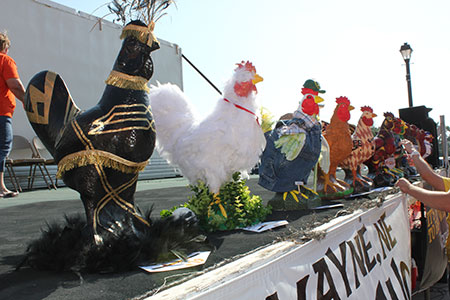 ---
Kevin's visit to Northeast Comic Con included watching our friend Ken Reid interview Jeff Kline and Julie McCullough for TV Guidance Counselor.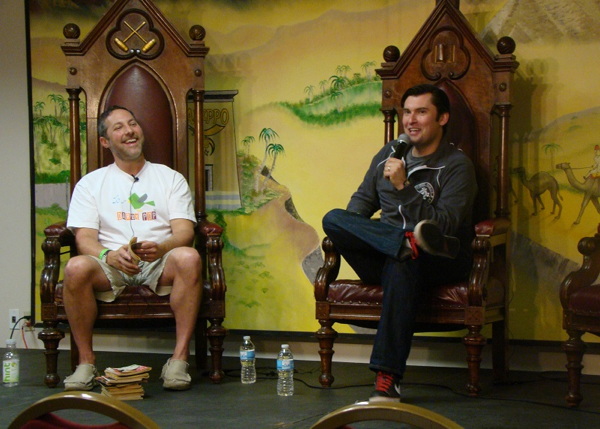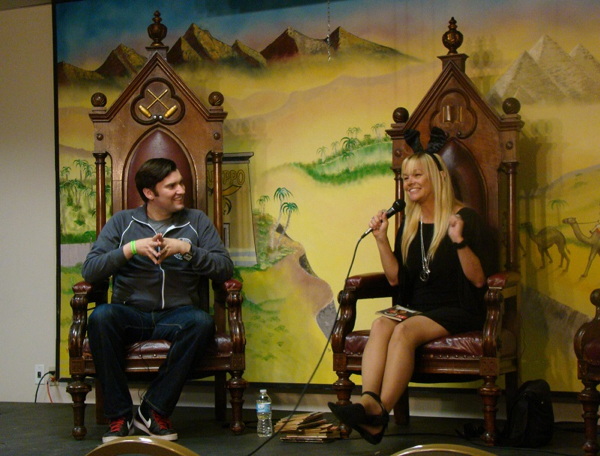 Also, Pirates!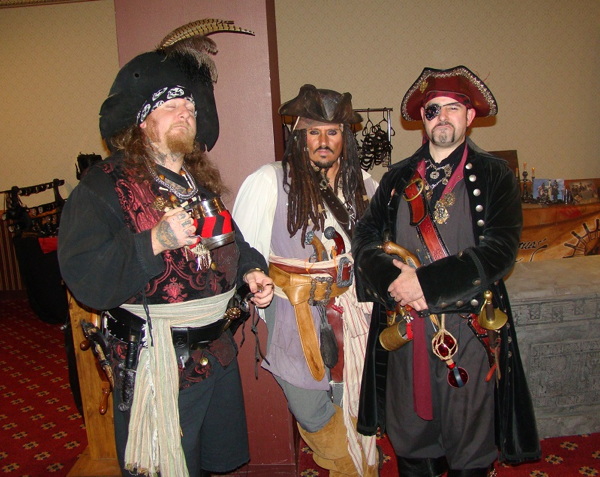 ---
We can dance if we want to, and plenty of dance music was provided by Telelectrix, Party Bois, and Men Without Hats...
...followed one week later by Petty Morals, CJ Ramone, and Shonen Knife!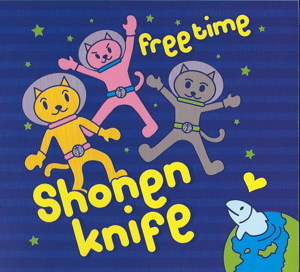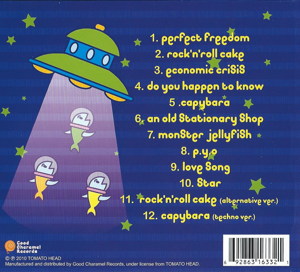 ---
Kevin does not want to dance, but even he might be unable to resist The Phenomenauts' "Broken Robot Jerk"!