Sunday, June 26, 2016
Flopcast 216: Northeast Comic Con - Hey, Micky!
Kevin and Kornflake are back from Northeast Comic Con, where they found Muppet choirs, Rubber Chicken Comics, the Lost in Space chariot, and some of our favorite costumers (including Cosplay Dad, RW Martin as Indiana Jones, and Brandon the Shapeshifter as Thundarr the Barbarian). And the convention's Saturday night concert featured Tsunami of Sound, The Lights Out, Draco and the Malfoys, Loose Salute, Sam Mulligan, a Walton (Jon Walmsley), a Blackheart (Ricky Byrd), and yes, a Monkee (Micky Dolenz)! 'Twas a long show; we're still sleepy. Also from Northeast Comic Con, we have a Flopcast interview with the original Captain America (from way back in 1979), Reb Brown! (Did we mostly ask about Reb's appearance on The Facts of Life? What do you think?) Plus: The Mayor of Chickentown makes her Earth Station One podcast debut, we unveil our new Flopcast convention badge ribbons, and Kornflake is still obsessed with popsicles.
---
Show Notes
If you see Kevin or Felicity at CONvergence, ask for a Flopcast ribbon!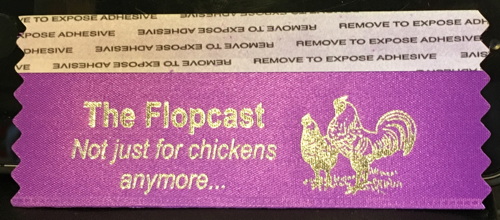 ---
It's probably not a coincidence that National Bomb Pop Day comes shortly before the 4th of July.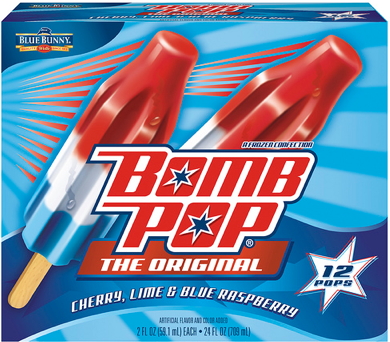 ---
Check out all our photos from Northeast Comic Con on Facebook!
R.W. Martin (as Indiana Jones) with Reb Brown: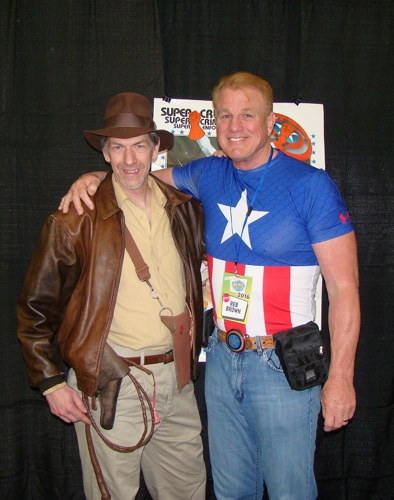 Brandon as Thundarr: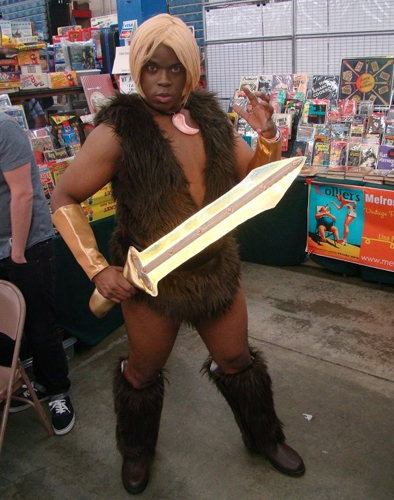 Micky Dolenz in the Throne Room: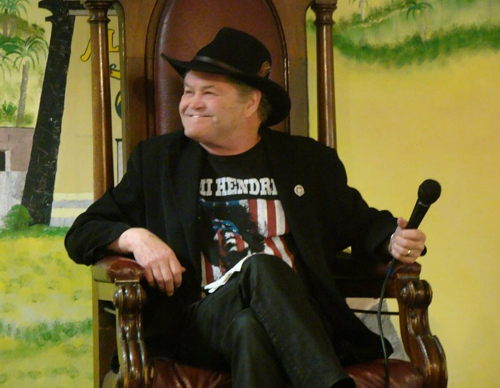 Kornflake and Cosplay Dad: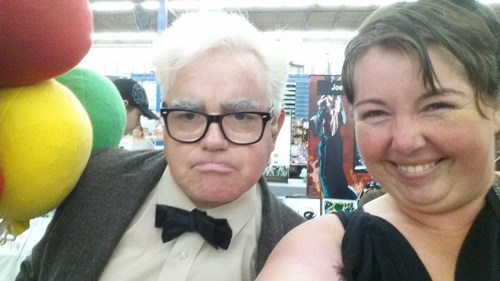 The Lights Out: