Sunday, October 16, 2016
Flopcast 232: The Kilted Chicken
If you're a fan of Wonder Woman and/or potatoes, we have more podcast recommendations; rapper Eminem has a birthday this week (can you guess which one of us is a fan?); in the long-awaited return of "Chickens in the News," we find a chicken crossing the road in Scotland (probably searching for the Bay City Rollers); and we preview next weekend's Super Megafest convention, featuring comedy from our pals Niki Luparelli and Ken Reid, as well as stars from Good Times, Gotham, The Karate Kid, The Outsiders, Annie, Rocky Horror Picture Show, and a forgotten backdoor pilot episode of The Facts of Life. (We still believe that "Tootie's Aunt and MacGyver" could've been a big hit...)
---
Show Notes
Look out for Kevin (and maybe Kornflake) at Super Megafest, October 21-23.
---
Another one of Kevin's panels from DragonCon has been posted on Views from the Longbox: the Wonder Woman anniversary panel, featuring George Pérez!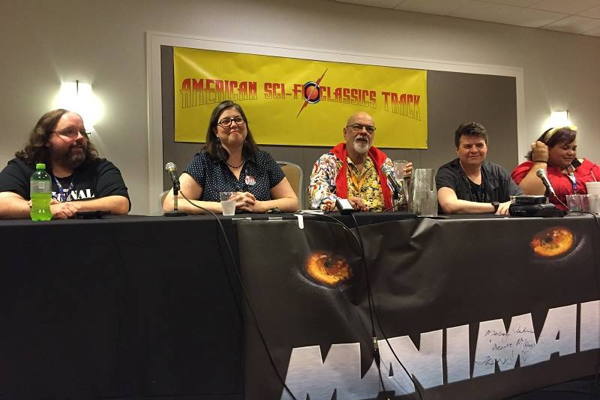 ---
Speaking of podcasts, Kornflake recommends The Unbelievable Truth from British comedian David Mitchell. You just might learn something about potatoes.
---
In Scotland, they take chickens crossing roads very seriously. The chicken was taken to the police station for questioning! We like to imagine a kilt-wearing chicken sitting in one of those interrogation rooms.
---
The only time we've seen a (rubber) chicken in a kilt is when Mr. T taunted Rowdy Roddy Piper (discussed in Flopcast 096), but here is a photo of Ewan McGregor and a chicken that seems to be popular on the internet.