Sunday, January 8, 2017
Flopcast 244: One Turxt at a Time
Just in time to be too late for the holidays, we open the Flopcast mailbag for a "What's in the Bag?" segment, and find a couple of mysterious envelopes mailed with Rankin Bass Rudolph stamps! Then as we prepare for next weekend's Arisia science fiction convention, we have even more events coming up the following weekend. On Saturday January 21st, there will be Women's March events happening all over the place — look for us at the Boston version. And hey, Boston people, stick around for the after-party, featuring one of our favorite local rock bands, Petty Morals. (So much for our big plan to spend January hiding in a pillow fort...) Also: We celebrate Dave Grohl's birthday by actually drumming with an actual drumstick once used by an actual rock star. (But not Dave Grohl. You know we never get things quite right around here.)
---
Show Notes
Dave Grohl celebrates his birthday on January 14, and his birthplace Warren, OH celebrates Dave Grohl with these giant drumsticks: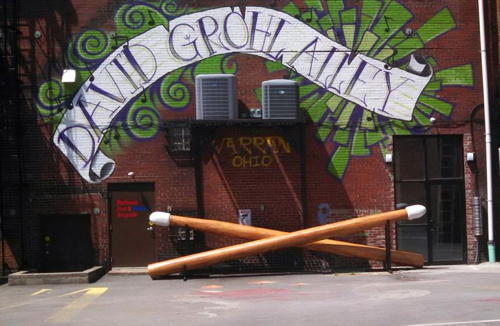 We also take this opportunity to mention Midnight Oil drummer Rob Hirst, though his recently uncovered drumstick has since been misplaced.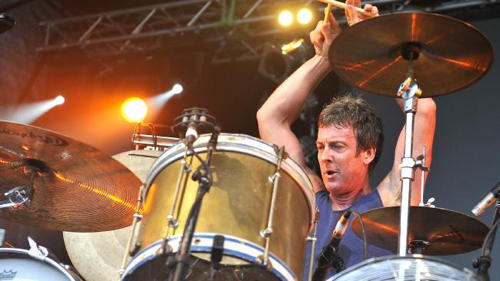 ---
Thanks again to musician Jacob Haller for sending us cool stuff! Be like Kornflake and check out his podcast.
---
We plan to participate in the Boston Women's March for America on January 21. You might even catch us at the after-party with Petty Morals!