Sunday, March 17, 2019
Flopcast 358: Rock Out With Doornail
Kornflake braved the subzero temperatures of winter in Minnesota, and now she's back with her annual report from MarsCon! It's the science fiction convention that also has a whole track of comedy music, and this year's performers included old and new Flopcast friends like Insane Ian, Cutesylvania, TV's Kyle and Linzilla, Power Salad, the great Luke Ski, Devo Spice, Jeff Whitmire, Michael Hunter, Carrie Dahlby, the Library Bards, and more! Plus: Airport security adventures, vermin at the Mall of America, Dementia Smackdown wrestling, the Logan Awards, scary Klingon drinks, scary Ikea breakfasts, a million mustaches, and of course, Kornflake's Dementia Water Aerobics. In the Upper Midwest, they fight the cold with silliness, and it works.
---
Show Notes
If you haven't seen the outstanding Won't You Be My Neighbor, it's now available on streaming services. March 20 would be a great day to watch it!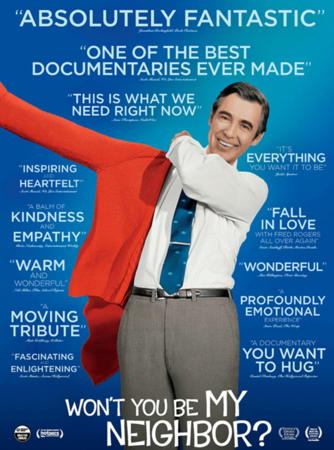 ---
The great Luke Ski's fantastic artwork for the MarsCon 2019 T-shirt includes Kornflake being all sciency!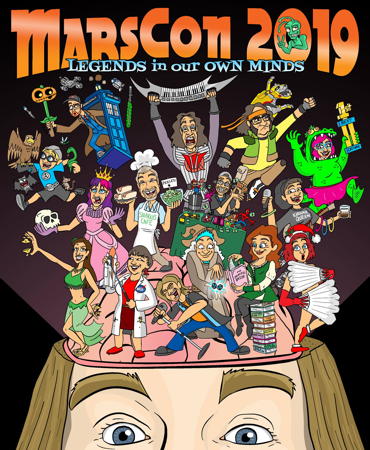 ---
TV's Kyle and Lindzilla: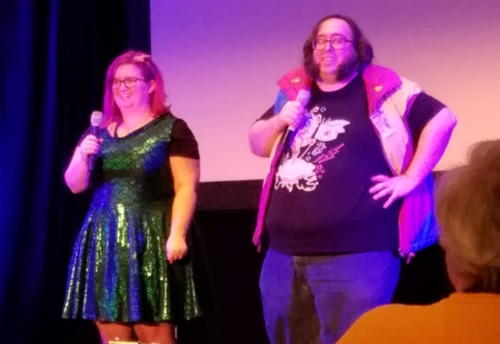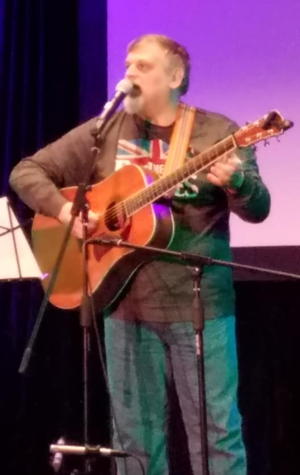 Check out the whole Dementia track lineup and the Logan Award winners!