Sunday, April 17, 2022
Flopcast 519: CHICKEN IS IN CUSTODY
It's a Chickens in the News follow-up report! We're revisiting the rogue hen that tried to break into the Pentagon a few weeks back, but now we have the official incident report to examine. (Has the Freedom of Information Act ever been put to better use?) And we've unearthed some startling new details, which may or may not involve a parking lot salad bar. Also: Kornflake is reading about a lost dog, Kevin is reading about Dazed and Confused, Ricardo Montalbán is reading to the children, comic book creators are stealing Kornflake's dreams, and there's a surprising connection between rare insect species and the stars of Baywatch. Just a typical Saturday morning here in Chickentown.
---
Show Notes
We've compiled seasons one and two of Vegetable Soup on our YouTube channel!
---
Jason Leopold's FOIA request concerning the Pentagon-invading chicken yielded results! The Mayor did a little investigation of her own and learned that T-shirts supporting the Animal Welfare League of Arlington can be purchased here.
---
Kevin is currently reading a book about the making of one of his favorite films!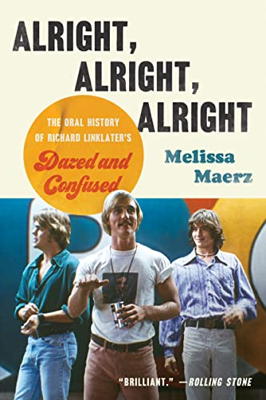 ---
Catch a Bill & Ted panel from DragonCon on The 42cast and comic book trivia with Kevin on Earth Station One!