Sun, October 28, 2012
Flopcast 025: Halloween in Chickentown
Yes, it's Halloween in Chickentown! (But stay away, stupid trick-or-treaters! More Lemonheads for us.) Kevin tells the story of the bizarre Halloween when he carved pumpkins and juggled Spam on TV; Kornflake's past Halloween costumes include Yip Yip aliens, cows with weird piercings, and a pile of leaves; we discuss our favorite Halloween-type movies (like Mad Monster Party and Poultrygeist) and shows (like Monster Squad and, uh, The Facts of Life); and Kornflake ends the show with an eerily inaccurate Chewbacca impression. Listen closely, kids — some actual unexplained sounds and voices pop up throughout this episode! But it's still about as scary as a Frankenberry commercial.
---
Show Notes
Flopcast pumpkin!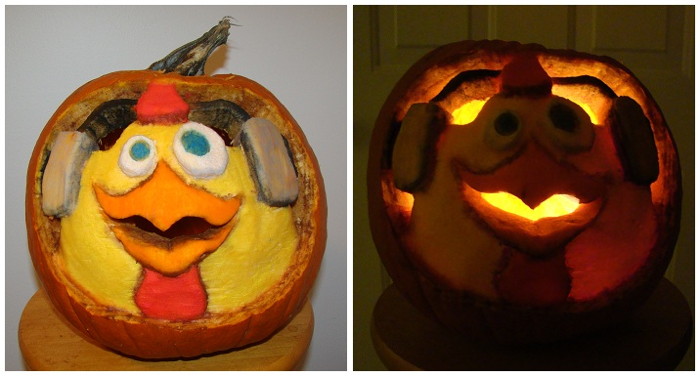 Note that as you look from left to right, each face is exponentially goofier.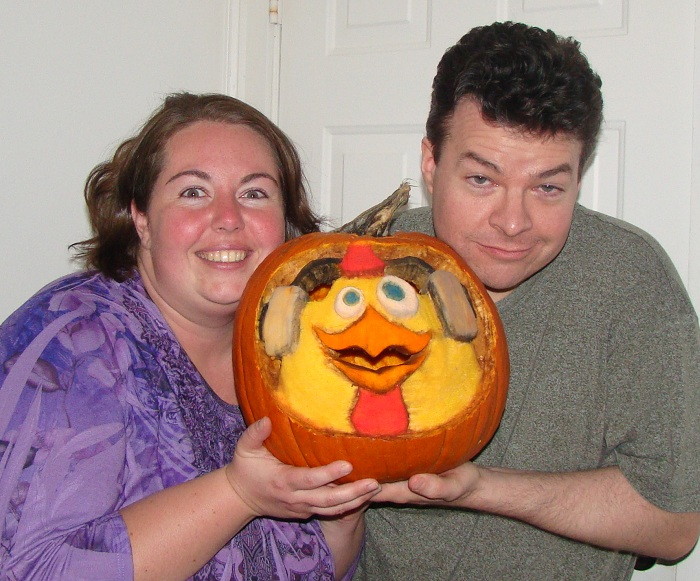 ---
Last year Kevin made a Sleestak pumpkin and a Lionel Richie "Hello" video clay head pumpkin. We're still not sure why.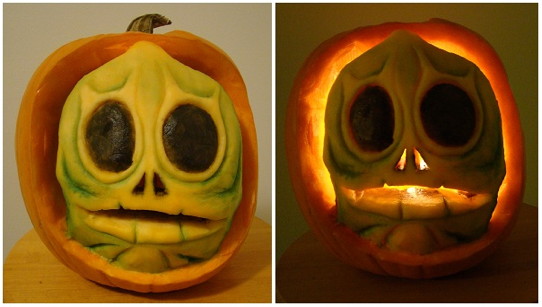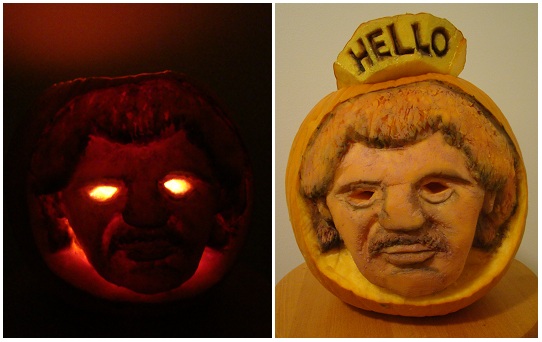 ---
A couple of pumpkins from Kevin's appearance on the FX show Breakfast Time: Bob the Puppet (one of the hosts of the show, believe it or not) and the FX logo.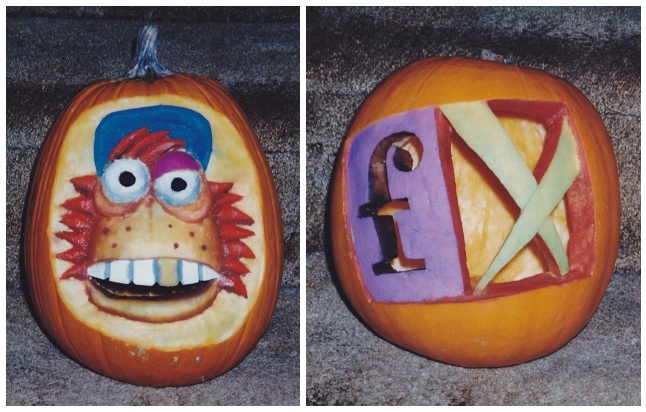 ---
And some images from the show — in black and white! (How long ago was this?) That's Kevin, Tom Bergeron, Bob (in both puppet and pumpkin form), and yes, Regis Philbin.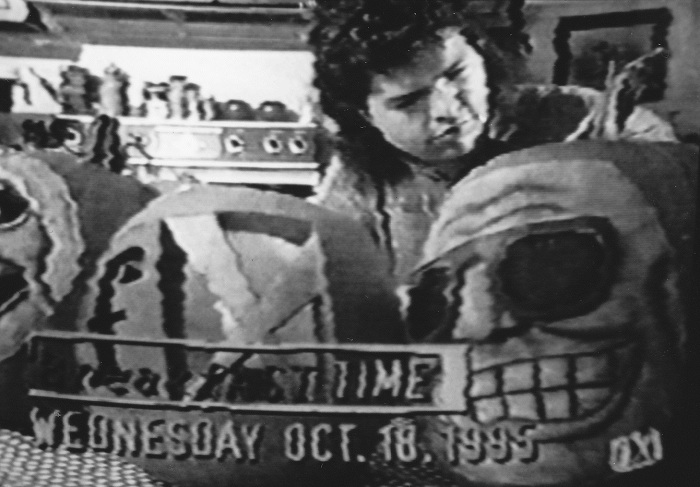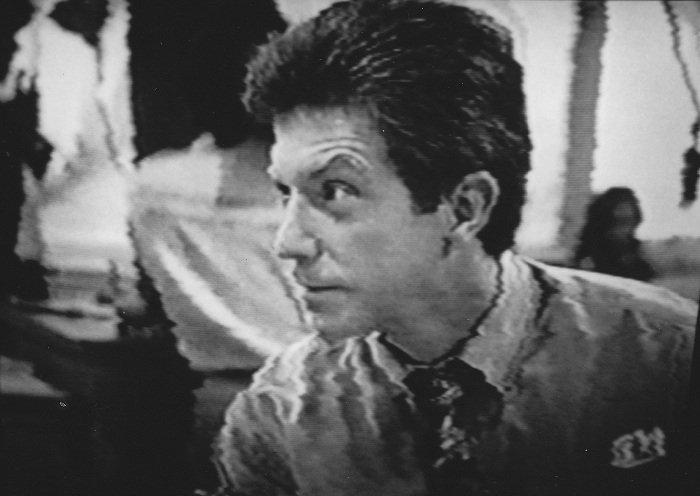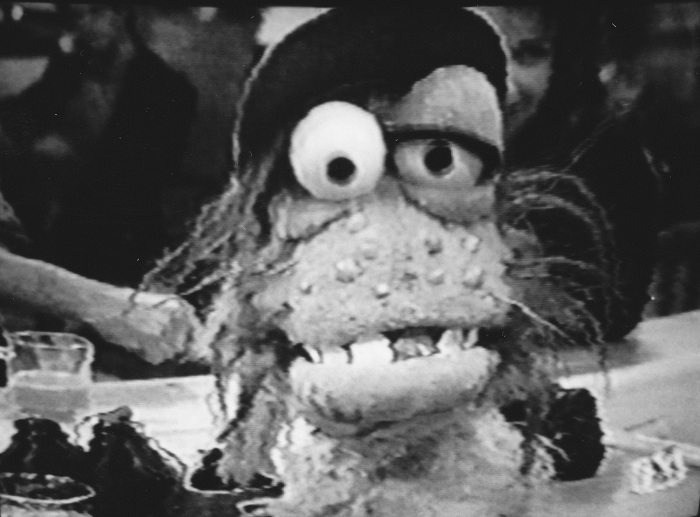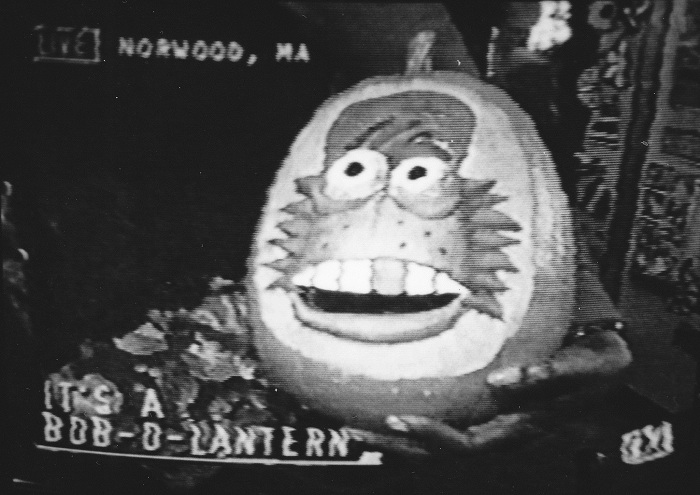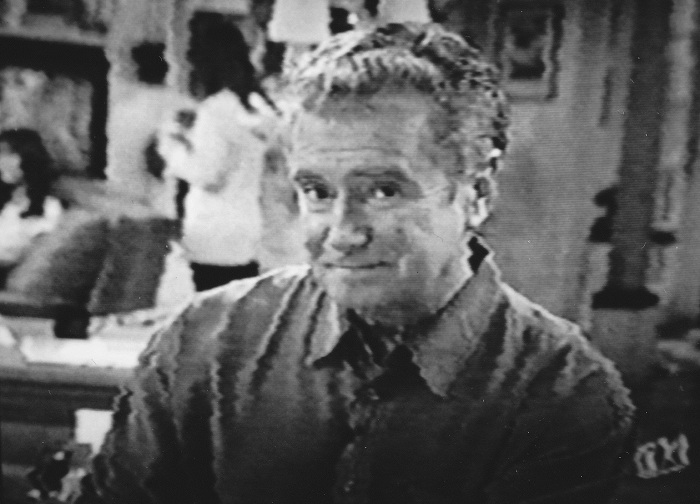 ---
Kevin's award-winning Flying Spaghetti Monster mask has a prominent spot in our Chickentown studios.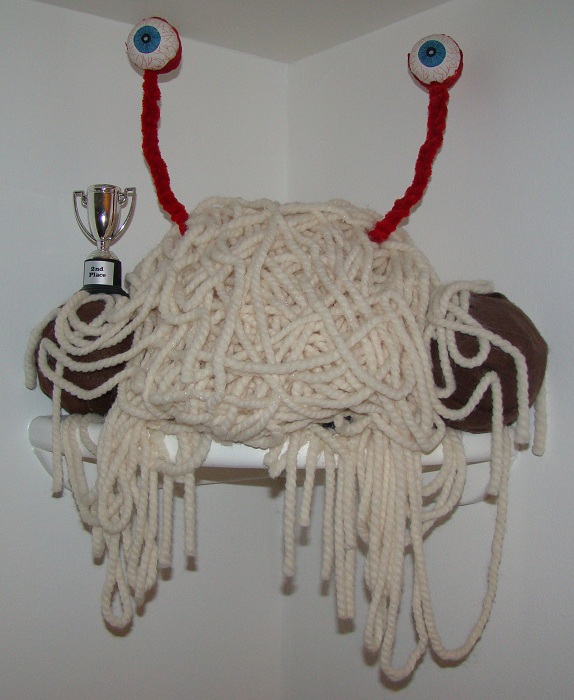 ---
At a 2009 Boston screening of the zombie chicken movie Poultrygeist, our Flopcast rubber chicken met director Lloyd Kaufman.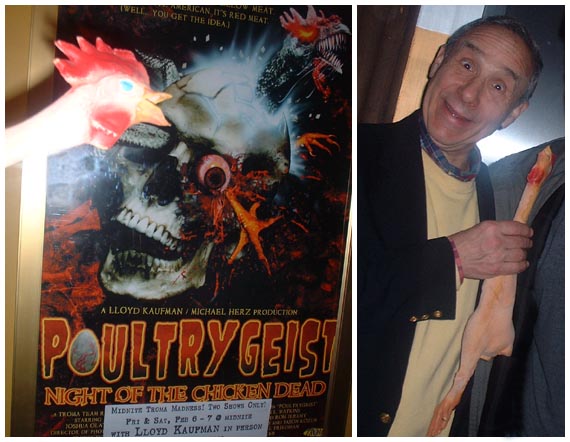 ---
Exciting news for people who like stupid things! (People like us.) The justifiably forgotten 1970s Saturday morning series Monster Squad (featuring a pre-Love Boat Fred Grandy) is available on DVD! (From now on, there is no excuse for anything not to be available on DVD.)