Sun, August 11, 2013
Flopcast 066: Rockin' the Snuggie
Episode 66 means we're talking about V66, Boston's own MTV-style music video channel back in the mid-80s. (V66 wasn't around for long, but some of us never got over it.) Also: Kornflake joins the Snuggie Cult; we celebrate Thrift Shop Day and Siblingfest; and in our "Chickens in the News" segment, we look at some mysterious new statues in Annapolis, Maryland. Remember, kids — it's August. You NEED a Snuggie.
---
Show Notes
Wearing a Snuggie in August may be Kornflake's craziest idea since drinking hot coffee during a heat wave.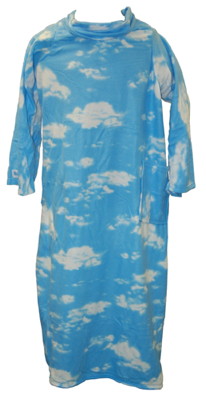 ---
Kornflake may be rocking the Snuggie, but Kevin and Felicity will continue to mock it. Here's one of the earliest parodies.
---
August 17 is National Thrift Shop Day. We question the wisdom of purchasing a Snuggie from a thrift shop. You definitely don't want a Snuggie from a flea market.
---
This episode is brought to you by V66, Boston's own video music channel. Back in 2010, Kevin attended a fundraising concert for the documentary film Life on the V, which is still in progress.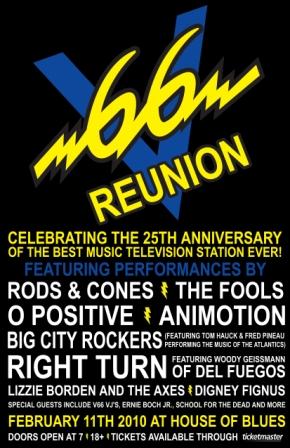 ---
We all know that the first video played on MTV was "Video Killed the Radio Star" by The Buggles. Kevin recommends checking out the full album The Age of Plastic. Here's another single from that release.
---
As for V66...well, they got off to a less promising start.
---
Here's one of the chicken sculptures that populate Annapolis, MD. Check out this photo gallery for more.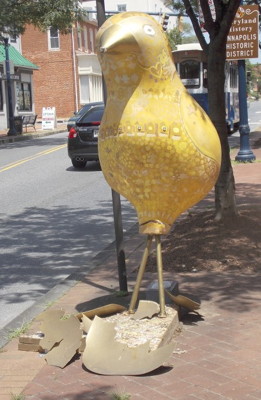 ---
If our "Chickens in the News" item gets you excited to visit Maryland, make sure to swing through Baltimore, where you can check out Geppi's Entertainment Museum and The Hollywood Diner (where Diner was filmed).