Sun, December 8, 2013
Flopcast 083: 1983 Geek-a-Mania
We're up to 1983 in our ten-part look back at the 1980s, and we have something special for you crazy kids. Back at DragonCon, Kevin participated in a panel called "1983 Geek-a-Mania in TV and Movies" — and this week, we're sharing that panel with you! (Seemed like a better option than doing a whole new show, which would have involved time, and effort, and other such unpleasantries...) Kevin is joined by an all-star lineup of authors, bloggers, and podcasters: Van Plexico, Michael Gordon, Jessa Phillips, and Keith DeCandido! (And despite Kevin's best efforts, this panel isn't JUST about the 1983 Mr. T movie D.C. Cab.) And worry not, faithful Flopcasters: Kornflake is here too, revealing her very favorite song of the 1980s (and if you weren't listening to Boston-area radio in 1983, you probably missed it).
---
Show Notes
This episode is chock full of Mr. T, from the Molly Lewis song at the top to Sponge Awareness Foundation's Araby at the end. 1983 was the year of The A-Team and, of course, D.C. Cab.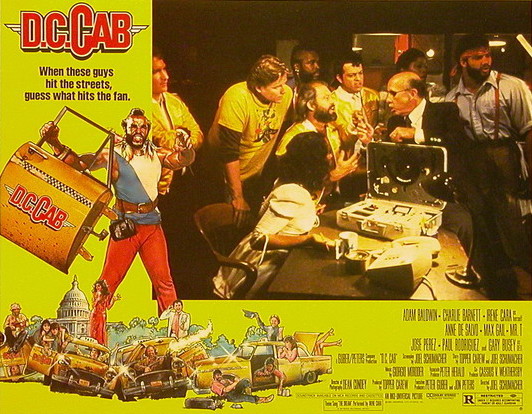 ---
The lineup of the panel, from left to right: writer Van Allen Plexico, host of The White Rocket podcast; Michael Gordon, chief editor and publisher at New Legend Productions and a co-host on Earth Station One podcast; Kevin; Jessa Phillips, editor in chief at Good to Be a Geek; and writer Keith R.A. DeCandido. Brought to you by DragonCon's American Sci-Fi Classics track, with Manimal poster courtesy of track director Joe Crowe.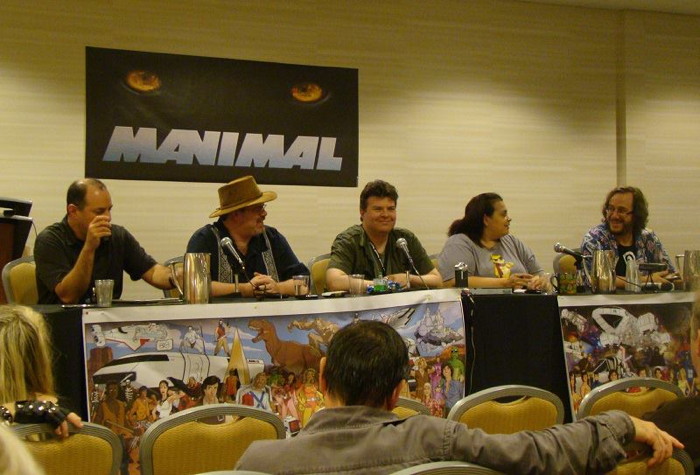 ---
1983 was a big year for Irene Cara, with the #1 hit "Flashdance (What a Feeling)" from the film of the same name...
And peaking a bit lower (but still sneaking into the Top 40), "The Dream" from the aforementioned D.C. Cab.
---
Kornflake's favorite song of the entire decade was 1983's "Never Tell an Angel" by long-running Boston band The Stompers.