Sun, July 27, 2014
Flopcast 116: Flopnado
Kevin and Kornflake take a break from their seemingly nonstop convention and concert schedule, and enjoy a miserably hot summer day in Chickentown, where the iced coffee is their only friend. This week's topics include: giant rodents; angry pies; the Rifftrax Live version of Sharknado (featuring our hero, Robbie Rist); Kevin's all-time favorite summer movies (featuring our other heroes, Cindy Morgan and Chris Makepeace); a mysterious gift from a random elevator guy (also featuring Chris Makepeace); Kornflake's cooking class experience (featuring scary doppelgangers); and how to accidentally get married, sitcom-style. Enjoy! (This is a short one, kids. Our coffee cubes were melting.)
---
Show Notes
It seems a bit silly for raspberry cream pie to have its own day, August 1. We already have a day to celebrate all kinds of pi(e)...the angrier the better!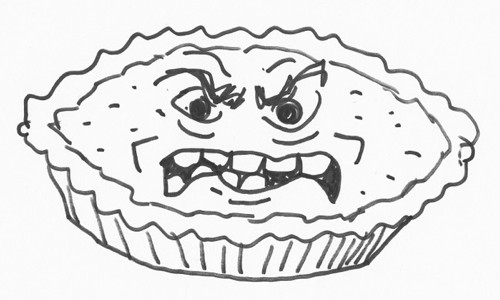 Let's celebrate the capybara instead. Surely the world's largest rodent deserves its own day! Check out Felicity's new favorite Tumblr, Animals Sitting on Capybaras.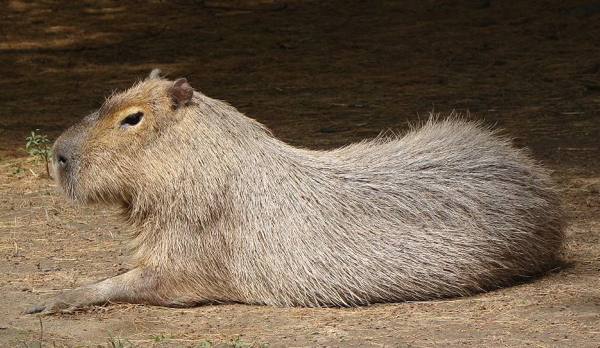 ---
RiffTrax Live took us into the eye of the Sharknado! Kevin wasn't kidding when he said that Robbie Rist gave the best performance in the movie. Next up for RiffTrax is the 1998 version of Godzilla (yes, that's the one with Matthew Broderick) on August 14.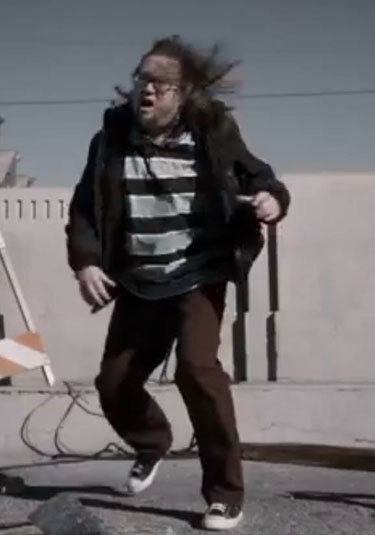 Fathom Events, which is responsible for bringing RiffTrax Live to theaters nationwide, recently broadcast the final performance in the Monty Python Live (Mostly) reunion tour. Felicity didn't expect the Spanish Inquisition half-hour intermission, but she enjoyed the show and still has naughty songs stuck in her head a week later.
---
Are you ready for the Summer? Kevin is, thanks to his two favorite Summer films, both featuring Bill Murray: Meatballs and Caddyshack. (Note: he's crafting gophers in the second photo, not capybaras.)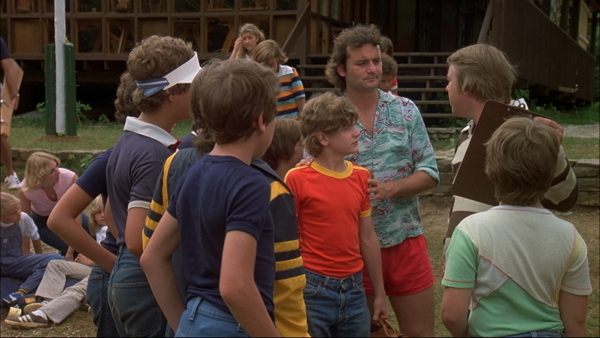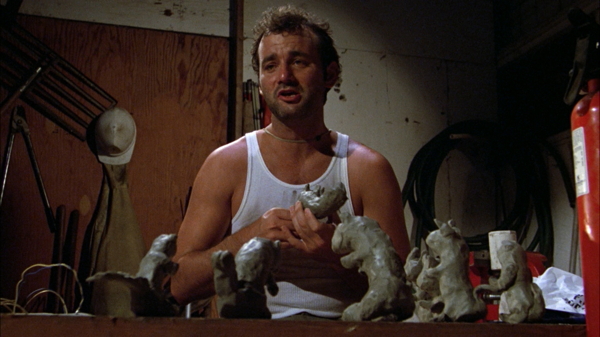 Talk of Chris Makepeace (Bill Murray's protege in Meatballs) leads Kevin to recall another anecdote from CONvergence. Who was that mysterious elevator man, and did anyone besides Kevin recognize his Mazes and Monsters reference?