Sun, January 25, 2015
Flopcast 142: Merrily We Flop Along
Kevin and Kornflake celebrate Puzzle Day by dressing like the Riddler (or not); a recent production of the Mayor's favorite musical features hula hoops, chicken people, and the sister of the guy who starred in Automan; thanks to the Pudding Pages, we're talking about Jim Carrey (Kornflake likes The Truman Show, while Kevin prefers The Duck Factory); we're so excited about the new book Why Did the Chicken Cross the World? that we're starting several book clubs; and yikes, it's time to get ready for MarsCon. (We'll have lots more MarsCon talk over the next few weeks, kids. Because, as Eve Plumb would say, MarsCon MarsCon MarsCon.)
---
Show Notes
January 29 is National Puzzle Day. Like Kornflake, Felicity appreciates a good jigsaw puzzle, and her Mom almost always has one going at home. Maybe Kevin would enjoy this one: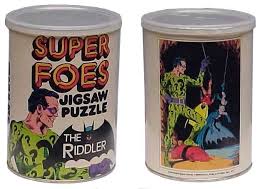 ---
Kevin and Felicity recently saw Pippin on tour, with Lucie Arnaz giving a standout performance (and, more importantly, actors dressed as chickens). Discussion of musicals leads to the revelation that Kornflake and our actress friend Whitney Avalon have played the same role in Merrily We Roll Along. Felicity first encountered both of these musicals in high school. "Pippin" was the school musical during her sophomore year, and her friend, comedian Mary Kennedy, appeared in "Merrily" at an Emerson College summer program they both attended after Felicity's junior year. This is the most theater discussion we've ever had (and probably ever will have) on the Flopcast!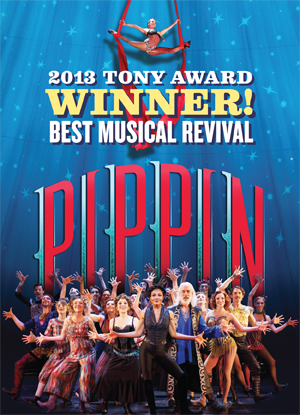 ---
Our hosts may not agree on the relative merits of specific Jim Carrey projects, but they do agree he's very talented (and would have made a perfect Plastic Man).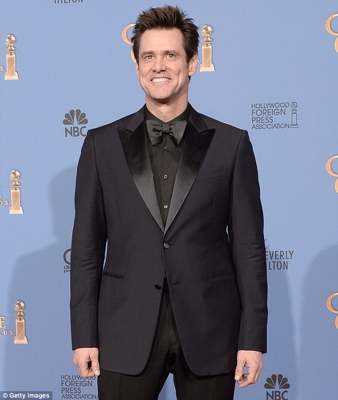 ---
For your book club's next selection, consider Why Did the Chicken Cross the World? by Andrew Lawler. And if you decide to buy a copy, why not click through the ESO store and support our network overlords?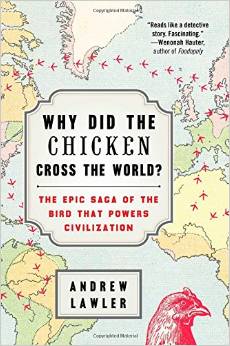 ---
Finally, a quick plug (trust us, there will be more) for the MarsCon Dementia Track and the triumphant return of The Sponge Awareness Foundation!