Sun, July 26, 2015
Flopcast 168: Seven Gin and Tonics to the Stage
Kevin and Kornflake are back in Chickentown after a goofy road trip to Vermont, where they found bugs, mud, and other constant reminders that they should never leave the house. But hey, in addition to all that pesky nature, there was a "Weird Al" Yankovic concert! Well played, Vermont. We also note the closing of T. T. the Bear's Place, a legendary club that was the heart of Boston's rock scene for decades. TT's was the site of countless shows by some of our favorite performers (including Ed's Redeeming Qualities, Mojo Nixon, The Shods, Mary Lou Lord, Freezepop, The Mighty Mighty Bosstones, and yes, the Christmas Chickens), and we'll miss it. (These days, not enough rock clubs are named after pet hamsters, and it's killing the music industry.) Also: We look ahead to Boston Comic Con, learn that mustard belongs in a museum, and suspect that Kevin might be a zombie.
---
Show Notes
Boston Comic Con is fast approaching, and if you're planning on attending, you'd better have tickets already. Kevin will be there!
---
Kornflake tells us about National Mustard Day, which leads Kevin to recall a FuMPFest taste test and reveal what he has in common with the main character on iZombie.
---
Kevin and Kornflake at Weird Al's Mandatory World Tour in Burlington: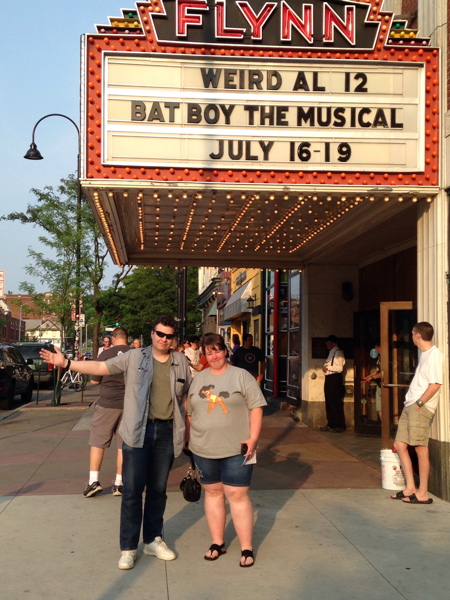 ---
We're sad that T.T. the Bear's Place, the legendary rock club in Cambridge, is no more. Kevin recalls the many acts he saw there, including Mojo Nixon (who gave this episode its title) and Mary Lou Lord (whose music serves as the outro). Most importantly, it was the site of the Christmas Chickens CD release party discussed in Flopcast 032.