Sunday, November 8, 2015
Flopcast 183: Of Nena and Nuggets
This week we're creeping back to 1983, the year Top 40 radio was totally conquered by goofy new wave. We were blinded with science, rocked down to Electric Avenue, safety danced if we wanted to, and watched 99 red balloons go by. In fact, Kevin's pick for our 1983 discussion is Nena, the young German lady who taught us about those red balloons (or luftballons, if you prefer). Meanwhile, Kornflake reminds us that 1983 was also the year of the Chicken McNugget! (Mayor McCheese knew his days were numbered when those little creeps blew into town.) We also look ahead to the Super Megafest convention (November 21-22), where you can meet MacGyver, Big Bird, a Bad News Bear, a Monkee, and all three Dukes of Hazzard cousins! (We're not counting Coy and Vance. Sorry, guys.) And we sneak in a quick review of the new Supergirl TV series, and learn that Kevin would not make a good Supergirl. Alas, another dream has died...
---
Show Notes
Kornflake sings the praises of Chicken McNuggets and the Paul and Storm song Nugget Man. Felicity remembers a line of Happy Meal toys that her sister collected, called McNugget Buddies!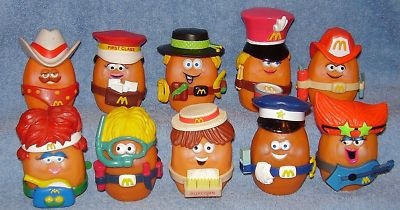 ---
We've all been living in the Nenium, and we didn't even know it! Kevin suggests a very reasonable exchange program: Germany can continue hoarding The Hooters (speaking of words for boobs) if they will just send Nena to the US for one measly tour.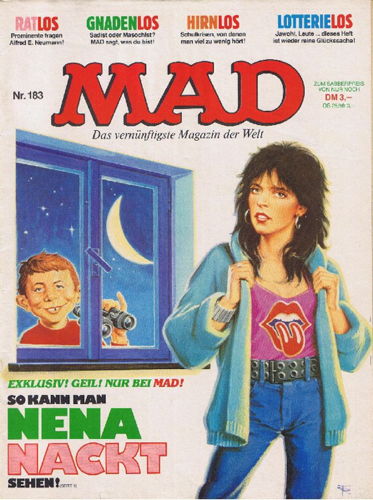 ---
It's time once again for Super Megafest, featuring many of the usual suspects as well as some first-time guests. Kevin will finally get to cross Tom Wopat off his list and see one of the main early songwriters for The Monkees, Bobby Hart. Also, the presence of comic artist José Delbo allows Kevin to go on a Supergirl tangent, discussing the current TV series as well as a recent find from 1984. (Should have saved it for next week, Kevin!)