Sunday, March 6, 2016
Flopcast 200: Celebrate Being a Cereal
Oops! Kevin, Kornflake, and the Mayor of Chickentown are trapped in a walk-in freezer! (Kornflake didn't know the door locked automatically!) But while waiting to be rescued by a wacky neighbor, they recall favorite moments from past Flopcast episodes through a series of annoying old clips. Okay, not really. For our 200th show, we're just relaxing in the studio as usual, because alas, this isn't quite a 1980s sitcom. (But we're working on it.) In honor of National Cereal Day, Kevin shares a really stupid idea he once had for a really stupid new cereal. Then the Mayor discusses her recent trip to California for the annual Doctor Who convention known as Gallifrey One. She encountered many colorful characters out west, including the great Luke Ski, TV's Kyle, Lindzilla, Ken Reid, Greg Proops, Laura Kightlinger, Phil Plait, Joseph Scrimshaw, and ESO Director Mike Faber! Meanwhile Kornflake tells us all about her visit to New England's largest game convention, TotalCon. She even has a Flopcast interview with the creators of a new robot-themed card game, PBL Robots! Finally we review some Flopcast stats after 200 ridiculous weeks of podcasting, and reveal why we're dispatching Flopcast listeners, one by one, to North Dakota. (Watch your inbox. You might be next.)
---
Show Notes
We recorded this special episode just in time for National Cereal Day! The Swedish Chef cereal Kornflake remembers was called Cröonchy Stars. Meanwhile, Kevin's idea was stolen by Cap'n Crunch himself, but Quaker's special seasonal variety is different each year.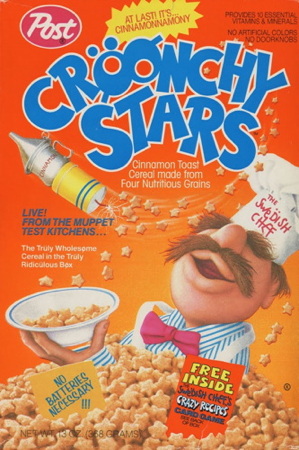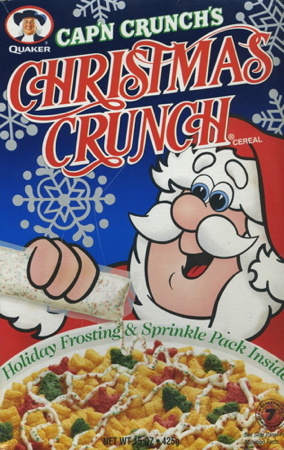 ---
Meltdown Comics, where Felicity chatted with Derrick of the Meltcast and saw friend of the Flopcast Ken Reid perform:
---
Another comedian friend, Joseph Scrimshaw, performed at Gallifrey One and recorded an episode of The Cornell Collective with author Paul Cornell. Felicity highly recommends a recent live episode of Joseph's Obsessed podcast about The Force Awakens.
---
Phil Plait, the Bad Astronomer, was at Gallifrey One too!
---
Kornflake's experience at TotalCon centered around PBL Robots, whose creators managed to snag the best URL ever.