Sunday, October 9, 2016
Flopcast 231: Chickenpuff Girls
This week we rediscover Big John Little John (a lost classic of 1970s Saturday morning TV, starring Robbie Rist!); during weird trips to the dentist, Kevin gets a flu shot and Kornflake gets a flop wreath (both will protect us through the winter); our new stack of comic books includes Josie and the Pussycats (alas, they're not in outer space... yet), The Simpsons' Treehouse of Horror (featuring Homer as the Stay Puft Marshmallow Man), and Wonder Woman: The True Amazon (by Jill Thompson, who once gave us cupcakes); Would I Lie to You (Kornflake's favorite British game show) is back, with some familiar guest stars; and we end with a "What's in the Bag" segment, compliments of an old friend of the Flopcast who knows what we like. (That'd be chickens and robots, of course.)
---
Show Notes
While Kornflake is excited about new episodes of Would I Lie to You, Kevin has been enjoying Big John, Little John.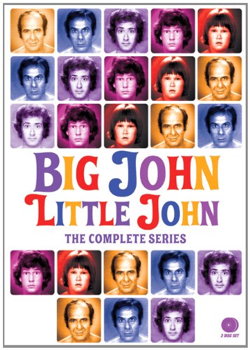 ---
Here are the most recent items Kevin picked up at Rubber Chicken Comics!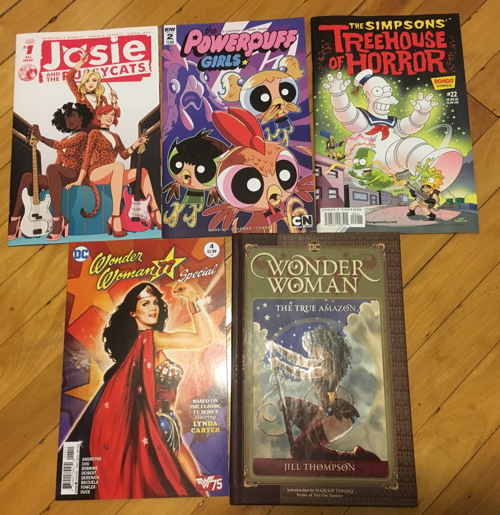 ---
Speaking of rubber chickens, thanks to Jacob Haller for sending us a lovely work of art by Sandy MacDonald!