Sunday, August 18, 2019
Flopcast 380: DragonCon Preview - Be My Megaphone
We're just days away from that massive annual gathering of the geeks, DragonCon! Why not spend Labor Day weekend in Atlanta with 80,000 of your closest and weirdest friends? In this, our DragonCon preview show, we run through the convention's various programming tracks, and yikes, there are a bunch: Animation, Comics, Costuming, Horror, Puppetry, Science, Skeptics, Video Gaming, and dozens more. You Will Not Be Bored. Hundreds of guests will be there too, including stars from The Karate Kid, Shazam, Mystery Science Theater 3000, Doctor Who, Gotham, iZombie, Star Wars, Star Trek, and everything else. (But who cares — they had us at Karate Kid.) Meanwhile Kevin and the Mayor will be participating in various panels and presentations, and we share our (tentative) schedules here. (If you think we're not going to celebrate the 30th anniversary of Weird Al's movie UHF, you don't know DragonCon's American Sci-Fi Classics track. There will be spatulas.) Lots more ESO Network personnel will be on hand as well; find us at the Thursday night ESO Network Meet and Greet! Get a weird Flopcast badge ribbon! (Your friends will FREAK OUT.) Also this week: We're celebrating the 50th birthday of Kornflake's second favorite star of Friends, and we're counting down the Top Ten songs from this week in 1980. How timely of us. See you in Atlanta.
---
Show Notes
What more is there to say? Check out the entire DragonCon guest list and stay tuned to hear about Kevin and the Mayor's con experience!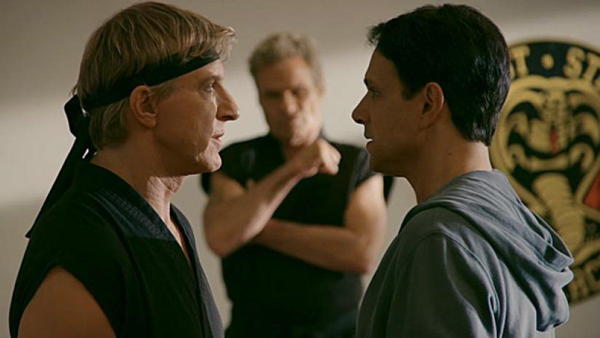 ---
You might be surprised, but Felicity is more excited about seeing Hale Appleman from The Magicians than any of the Doctor Who guests!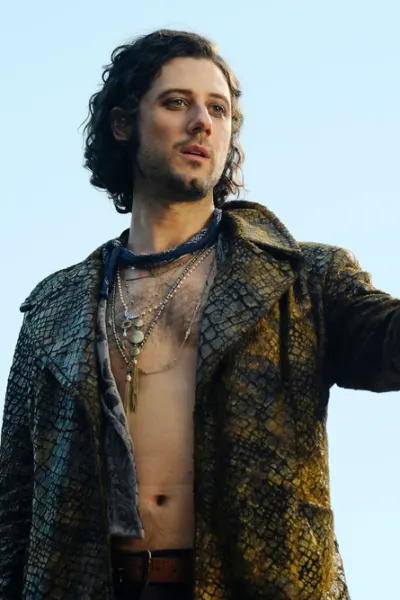 ---
Meanwhile, on top of the charts this week in 1980, it's "Magic"!