Sunday, April 18, 2021
Flopcast 467: Love Boat FlopFight Part 1 - Mermaid Mummies
Come aboard, we're expecting you for a Love Boat edition of our ridiculous tournament, the FlopFight! And we're joined by a special guest who knows a thing or two about ridiculous tournaments: DragonCon American Sci-Fi Classics Track Director Joe Crowe! With Joe on board, we'll figure out which Pacific Princess crew member will survive to celebrate on the Aloha deck with a 1970s cocktail from Isaac's bar. Captain Stubing is an easy favorite, of course — a respected commander, despite the silly white shorts. But perhaps the Captain's daughter Vicki can sneak in with a surprise victory. And let's not forget... the Charo factor. Anything goes in a FlopFight, so Gopher only knows what's gonna happen. This week's winner advances to the final round next week. Set a course for adventure and join us. Just don't let any weird celebrity guests into your cabin.
---
Show Notes
Our guest Joe Crowe is one half of the team that took Virtual Dragon Con and ran with it, now bringing you American Sci-Fi Classics panels all year round on their YouTube channel! Don't forget, we maintain a playlist of all the virtual panels Kevin, Kornflake, and the Mayor have appeared on.
---
Yes, there is a band called The Tony Danza Tapdance Extravaganza, and you can buy their merch. Tony himself appeared on The Love Boat in a 1983 two-parter.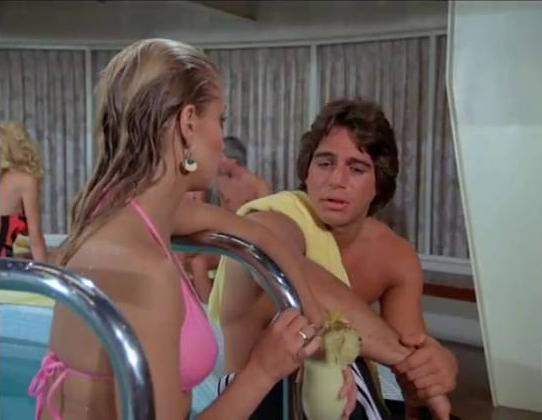 ---
The Mermaids joined the cast in Season 9 (1985-86).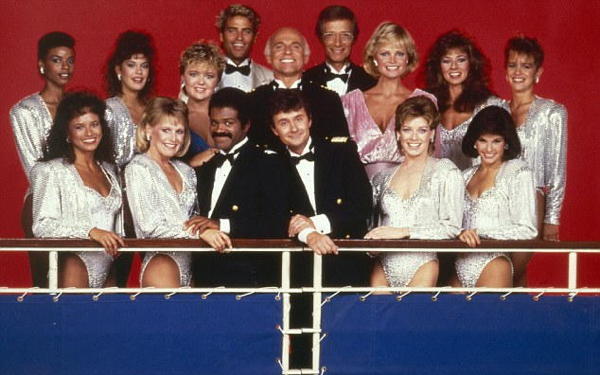 Teri Hatcher is second from the left in the back row. You can also see series-killer Ted McGinley and Judy McCoy (Pat Klous), who temporarily replaced Julie McCoy (Lauren Tewes) during a leave of absence from the show.
---
Whenever Charo and her guitar were onboard, hijinks would ensue!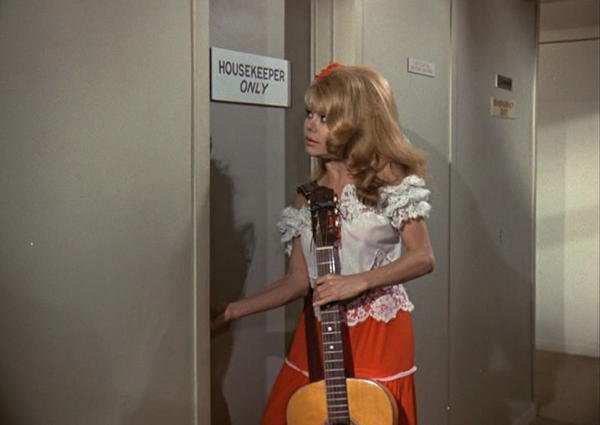 ---
Phil Morris appeared in Love Boat: The Next Wave (1998-99).