Sunday, April 10, 2022
Flopcast 518: 80s Vehicle FlopFight Part 2 - Light Up the Letters
Special guest Blasted Bill is still here, and our favorite vehicles from 1980s pop culture are still doing battle in our latest FlopFight tournament. Some major players were knocked out last week (farewell, A-Team van) as Airwolf flew straight into the finals. Can anything stop that high-tech TV helicopter? The train from Silver Spoons and the station wagon from Nation Lampoon's Vacation are sure gonna try. Surprise upsets and random moments of silliness are guaranteed. Also: Happy Birthday to legendary voice actor Billy West! If the Red M&M were a 1980s vehicle, Billy would easily win the FlopFight.
---
Show Notes
Billy West...the man has done everything! He even has a podcast.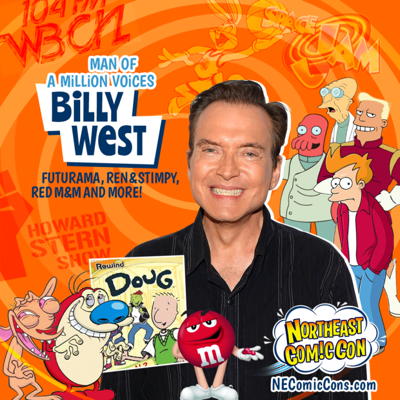 ---
We have an even odder assortment of competitors this week...but Blasted Bill is up to the task!