Sunday, August 6, 2023
Flopcast 587: The Sad Robot French Fries of 1987
Go away, soft weak humans! It's time for our annual robot-themed Top 4 ½ List! And it's also time for our 1987-themed show! So once again we've turned to our pal Chris from Sci-Fi Explosion, because we knew Chris could come up with a magnificent list of 1987 robots. And yikes, he sure did. We have some all-time favorites (a certain Star Trek android debuted that year), some lesser known oddities (yes yes yes, robot french fries), and a poignant tribute to a fallen hero whose faithful robot always knew the secret word. Plus: Greg Hawkes and Eddie Japan are keeping the music of The Cars alive, Kornflake is hunting for bargains, Kevin and Chris are preparing silly things for DragonCon, and Tom Bosley is battling demon plastic wrap.
---
Show Notes
Kornflake's featured ad is Glad! But don't sleep on the commercials for Dollar Bill's Discount World; they must be seen to be believed.
---
If you like this show, you will love Sci-Fi Explosion!
---
Top 4 ½ Robots from 1987
We could show you a photo of Brent Spiner as Data, but we'll give you a Brent Break instead.
---
McDonald's Changeables Happy Meal toys all look pretty cool, but Large Fry is Chris's favorite.
---
In lieu of a fifth season, the original Transformers presented recycled content with a live-action wraparound that featured a giant Optimus Prime puppet!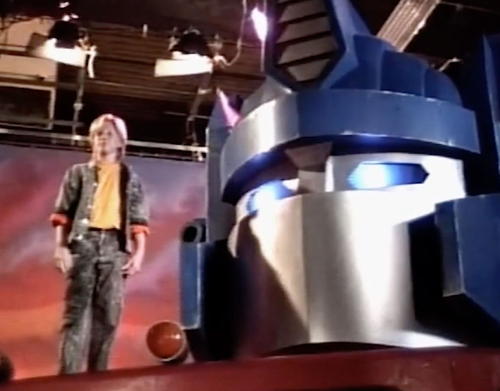 ---
We salute the late Paul Reubens, who brought us Pee-Wee Herman, with a nod to his robot friend, Conky.