Sun, August 26, 2012
Flopcast 016: Where Did All the Nerds Go?
Pack up your finest Spock ears and beam yourself to Atlanta — it's our Dragon*Con preview episode! Kevin and Kornflake get ready for our favorite annual gathering of geeks — featuring costumers, gamers, steampunks, skeptics, puppets, robots, mad scientists, mutants, and misfits of all sorts. And then for this week's Top 4 &frac12 List, we count down our favorite mermaids! (Yeah, we're trying to pick up more listeners in Atlantis — a market totally ignored by most podcasts...)
---
Show Notes
This week's topics are Dragon*Con and mermaids. (By coincidence, these were also the topics of the very first episode of 60 Minutes.) So here are some actual photos of mer-people at Dragon*Con 2010: Mermaid Man (with sidekick Barnacle Boy) and the Little Mermaid, moments before they collapsed and had to be rushed to the Georgia Aquarium.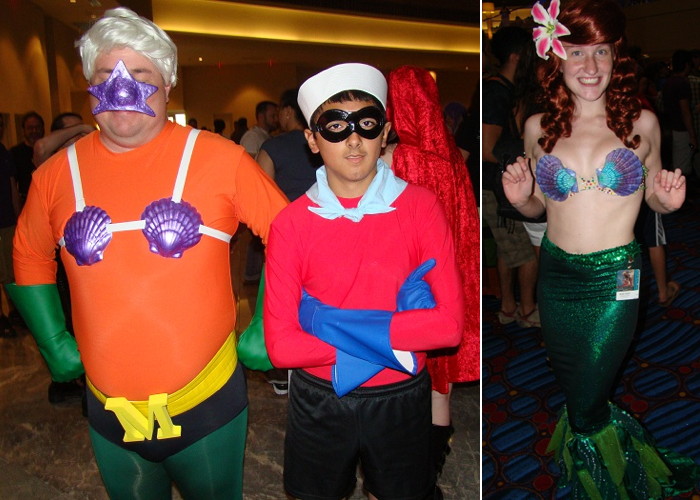 ---
Here's a really fun video showing some of the wonderful costumes on display at Dragon*Con last year. Watch for another quick look at Mermaid Man & Barnacle Boy, as well as an awfully cute Flying Spaghetti Monster, and our very favorite, Darth Chicken.
---
The freaky double-tailed Starbucks mermaid: original explicit full-frontal version, and modern corporate sell-out protect-the-children version. We kind of like them both.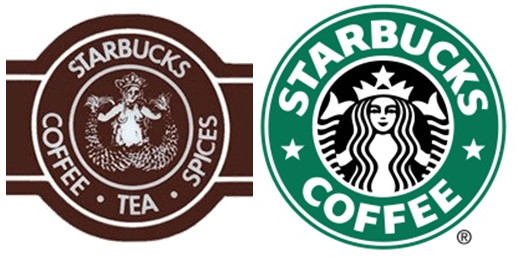 ---
It's true, Superman fell in love with a mermaid: the lovely Lori Lemaris. Try not to think too hard about this one.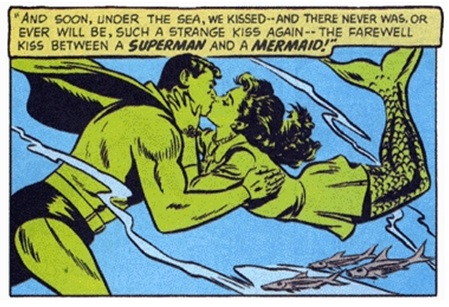 ---
Marta Kristen of Lost in Space played Lorelei the mermaid in Beach Blanket Bingo...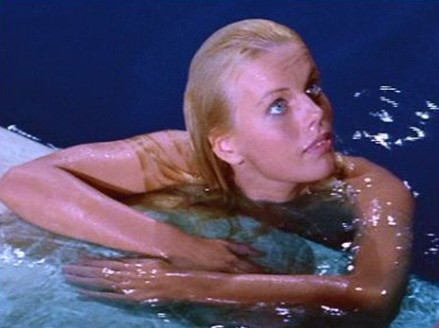 ---
And be sure to check out the super-cute mermaid art of our friend Amy Fletcher! (This mermaidified Judy Jetson is Kornflake's favorite.)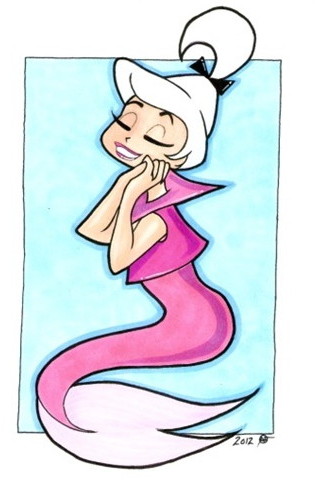 ---
Felicity's contribution: Sea Wees! These cute mermaid bath toys from Kenner were among the dolls that spurred young Felicity's collecting habit.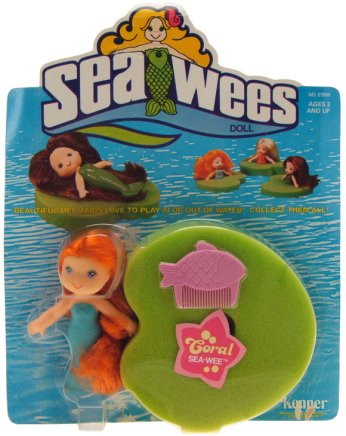 ---
Finally, as promised, here is a video of mentalist Mark Edward performing a "psychic" reading using a banana. Check out his new book Psychic Blues: Confessions of a Conflicted Medium.