Sun, December 2, 2012
Flopcast 030: Have a Holly Jolly Chicken
Our Chickentown studio halls have been decked, and there is now a festive Flying Spaghetti Monster creepily staring down from the top of our tree; Kornflake rescues a dog named after one of the kids from Fame; Kevin reports on his road trip to Buffalo, in which he encountered Monkees, squouses, and even a Skepchick; we mourn the death of Hostess, but at least it's an excuse to share more weird junior high stories; and we wrap up with a heartwarming holiday edition of "Chickens in the News". This show is really the audio equivalent of figgy pudding, in more ways than we'd care to explain.
---
Show Notes
Help our friends at Dementia Radio build a better website for your 24-hour funny music needs!
---
Our trip to Buffalo featured black squouses...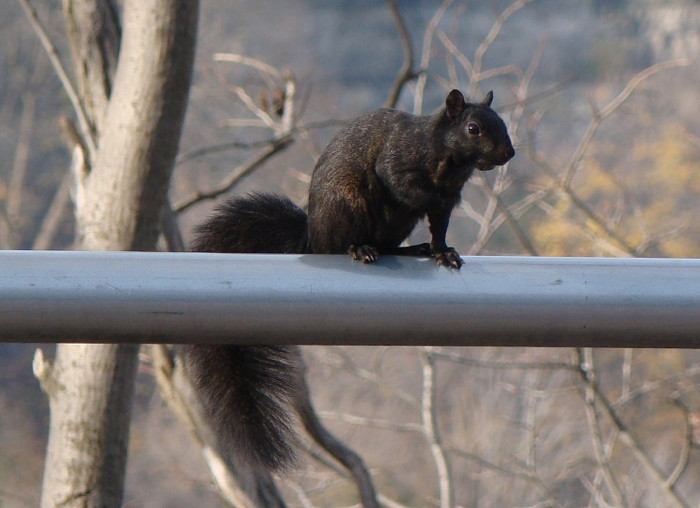 A diner with a name that Kornflake can appreciate...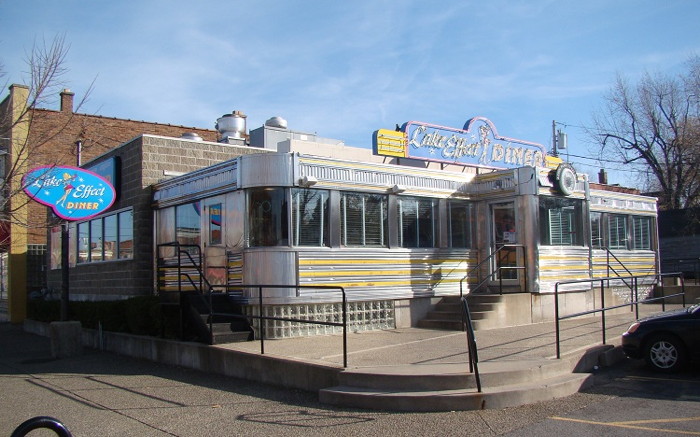 Dedicated Monkees fans...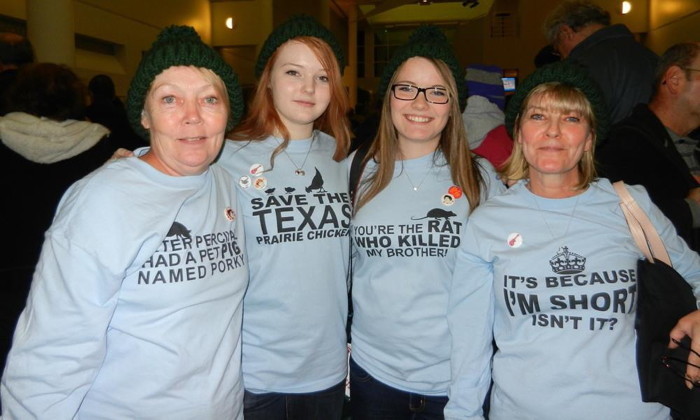 And last, but not least, a fantastic concert by the three surviving Monkees: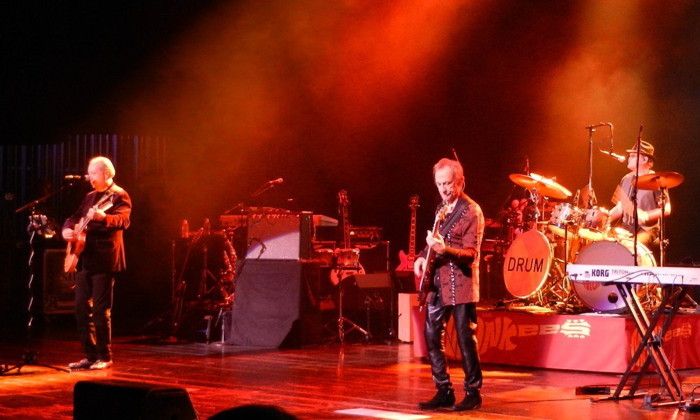 ---
Was Popeye's big bearded enemy named Bluto or Brutus? Mark Evanier knows the truth...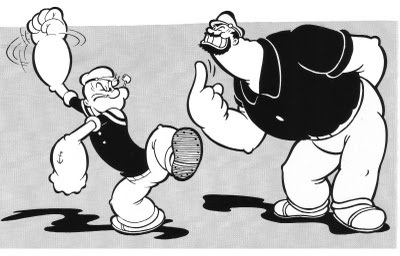 Regardless, the adorable dog rescued by Kornflake was Bruno, clearly named after Lee Curerri's character from Fame.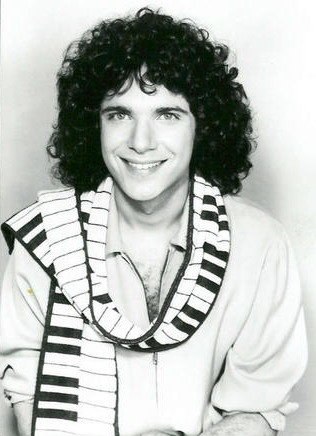 ---
The Chickentown studios are certainly festive at this time of year...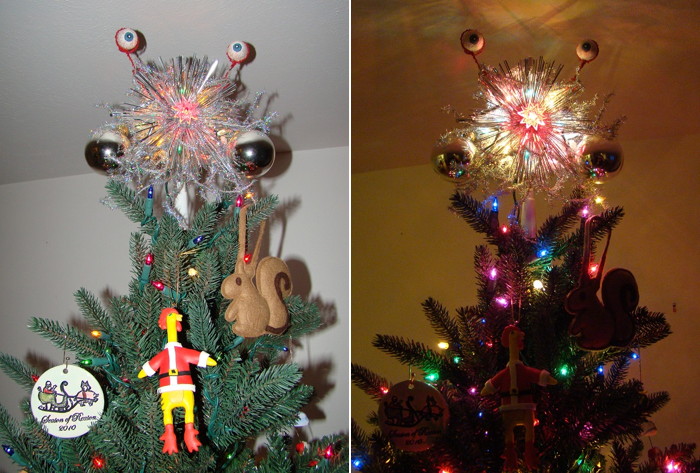 But the town of Gainesville, Georgia has one very important thing we don't have: a Christmas Chicken! Lovingly crafted by the owner of the Main Street Market, the chicken is ceremonially lit at the Jingle Mingle to officially kick off the holiday season.