Sun, November 25, 2012
Flopcast 029: Jolly Green Unmentionables
Kornflake attends a Wazzumhog party (not sure of the spelling on that — and AutoCorrect did NOT help); Kevin and a bunch of other comic book geeks invade the Norman Rockwell Museum for an Alex Ross exhibition; Kornflake prepares for Bad Movie Night, which will hopefully feature Mindy Cohn; we are freaked out by Pinchy the Split Lobster; and we present a Top 4 &frac12 List of our favorite giants. (Why didn't Paul Bunyan make the list? Maybe because in reality, he stood just five feet tall. It's true. Check Snopes.)
---
Show Notes
This week's guest ID was provided by Marian Call, featuring "Good Morning Moon" from her album Something Fierce.
---
"Heroes & Villains: The Comic Book Art of Alex Ross" is a wonderful exhibition at the Norman Rockwell Museum in Stockbridge, Massachusetts. (It'll be there through February 24, 2013, if you're up for a geeky road trip.) Here's an excellent group of costumers we met at the opening reception: Scarlet Witch, Zatanna, Wonder Girl, and Captain Marvel.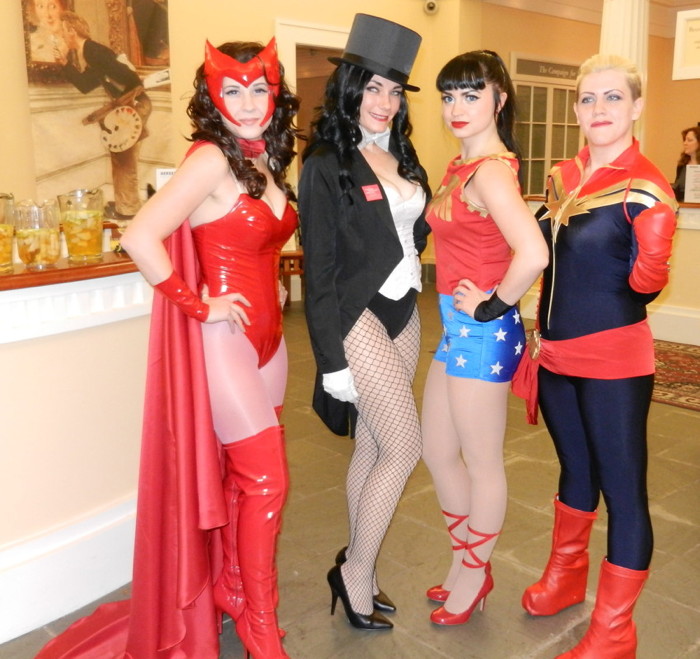 ---
Here, you should be freaked out too. Pinchy, a super-rare "split lobster," is our Lobster in the News.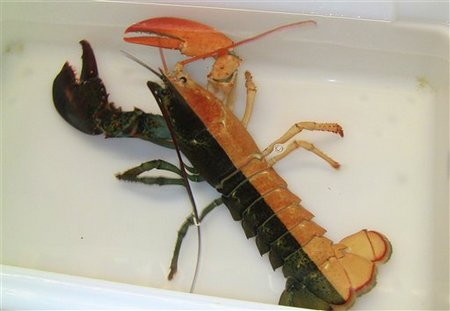 ---
Top 4 &frac12 Giants:
Andre the Giant was Kornflake's #2 pick (for his role in The Princess Bride) and Kevin's #4 pick (for his portayal of an alien robot Bigfoot on The Six Million Dollar Man, as illustrated below by Alex Ross).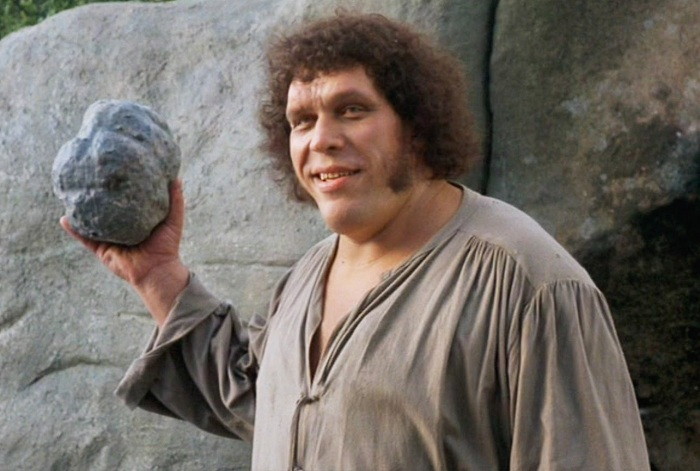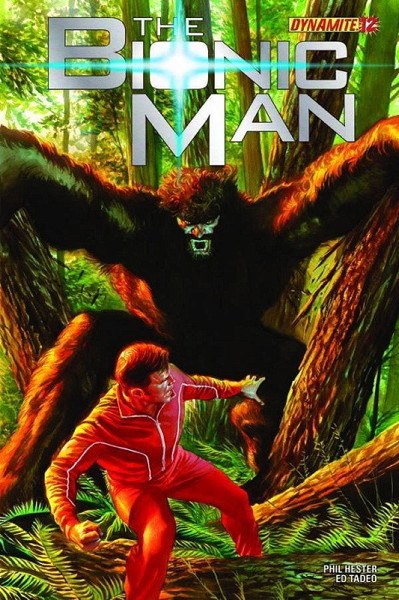 ---
Jolly Green Giant statue in Blue Earth, Minnesota: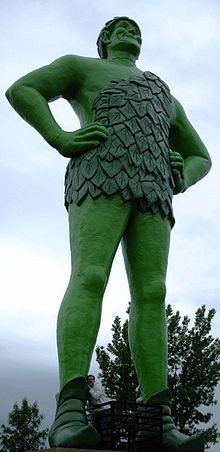 ---
Can you spot Apache Chief and Giganta in these gorgeous Alex Ross paintings?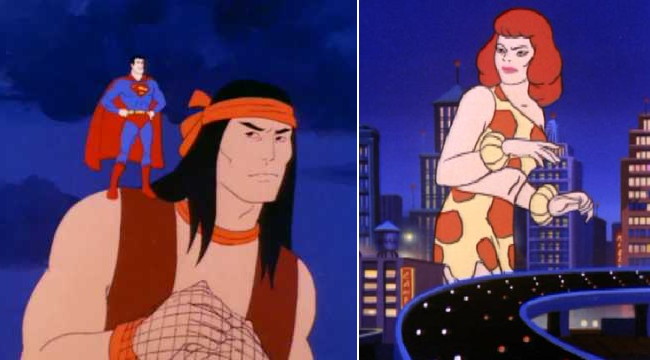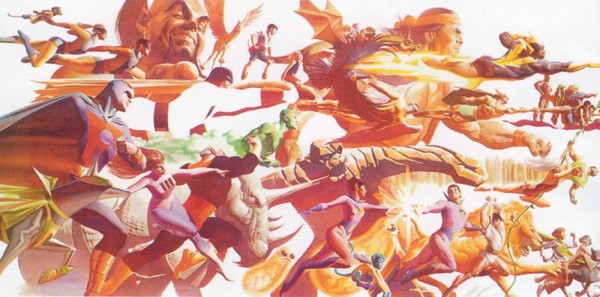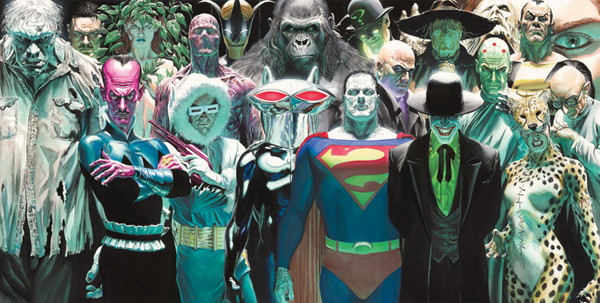 ---
An artist's depiction of a hypergiant star. (Note: we may have added one element to this picture.)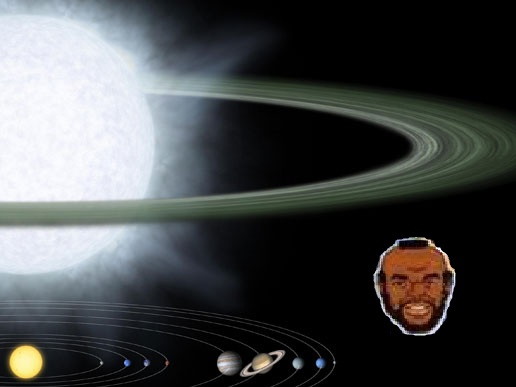 ---
The Giant Chicken (with its trusty bottle of Joe Chickenhead's Angry Glögg):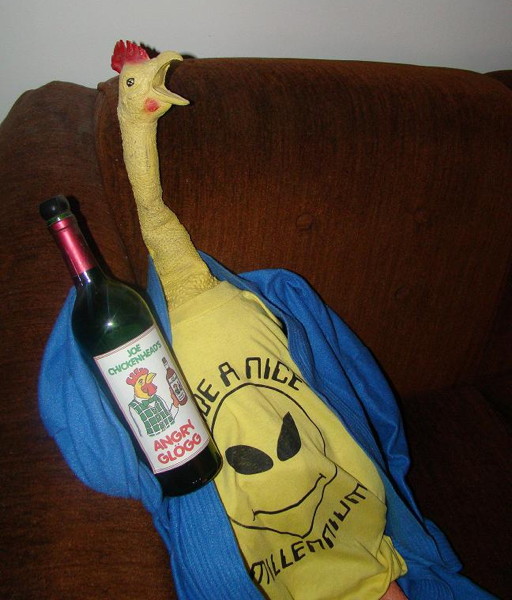 ---
Herman the German Giant Rabbit (and yes, he's still on Myspace):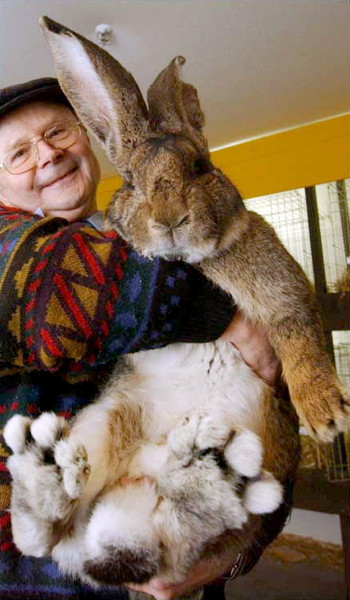 ---
They Might Be Giants: