Sun, April 14, 2013
Flopcast 049: Journey to the Flopagos Islands
Kornflake's "What's in the Bag?" segment delays our coffee consumption by almost a minute, which is a big problem; we're frightened by National Cheese Ball Day; we celebrate the career of comic book artist Carmine Infantino, who brought us Flash, Elongated Man, and (most importantly) Detective Chimp; Kornflake samples some mysterious homebrewed Harry Potter-themed beer; The Flopcast meets The FlappCast; and Kevin reports on his recent trip to Ecuador and the Galapagos Islands. And if you think we can talk about blue-footed boobies without a nice classy burst of immature giggling, you don't really know us anymore, do you?
---
Show Notes
April 17 is National Cheese Ball Day, so make sure to celebrate with one of the following food items: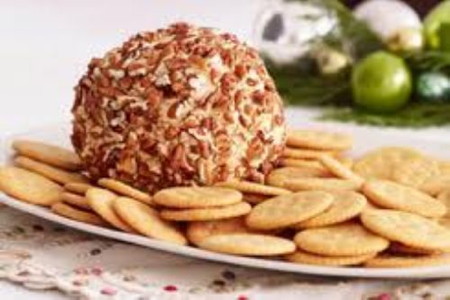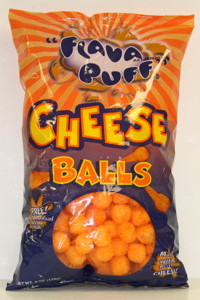 ---
Carmine Infantino, legendary comic book artist (and uncle of Jim Infantino of Jim's Big Ego), passed away on April 4. His iconic redesign of the Flash for DC's Showcase #4 is considered the beginning of the Silver Age of comics. And let's not forget Detective Chimp!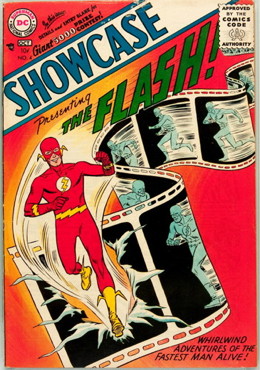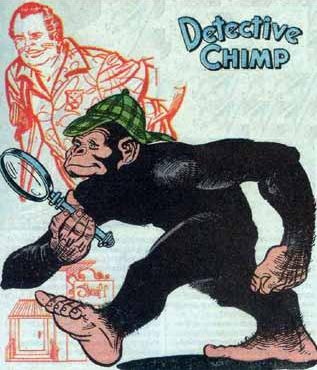 ---
Now, don't get confused...this is the Flopcast. The FlappCast, co-hosted by our friend Grant, focuses on Flappers Comedy Club in Burbank, CA, and is worth checking out if you like comedy shop talk.
---
Kevin and Felicity recently visited Ecuador and the Galapagos islands with the College of Curiosity. Coincidentally, their accomodations in Quito were adjacent to the Flopcast's Ecuadorian headquarters!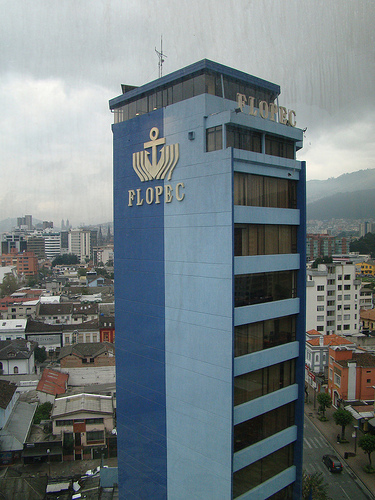 ---
Felicity and Kevin astride the equator: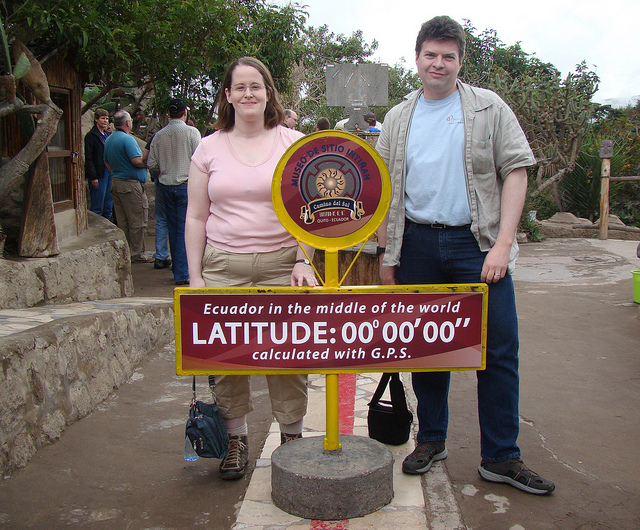 ---
Darwin's Lake on the island of Isabela: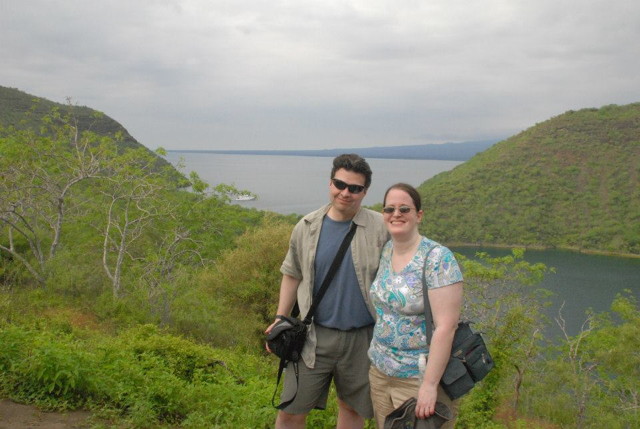 ---
Finally, we knew you wouldn't be satisfied unless we showed you some boobies: