Sun, April 21, 2013
Flopcast 050: That Awkward Sax Talk
Kevin and Kornflake celebrate Tell a Story Day, while acknowledging that their own stories tend to be quite lame; our latest "Chickens in the News" segment is immediately followed by our first (and hopefully last) "Ferrets in the News" segment; at a recent They Might Be Giants concert, Kornflake falls in love with the saxophone-based opening band, and Kevin recalls the last TMBG show he attended, where he acted like a huge creep; and speaking of saxophones, we present a Top 4 &frac12 List of our favorite 1980s saxophone solos! (How many Billy Ocean songs made the list? Way more than you'd think.)
---
Show Notes
Mention of National Tell a Story Day (April 27) reminded Kevin of an upcoming event organized by writer Matthew Dicks (whom we discussed in Flopcast 024 and 036). He has planned a night of storytelling (along the lines of The Moth) in Hartford, CT on May 4; the event is called Speak Up.
---
Just what all of us in Chickentown were waiting for: a scientific study of roosters' internal clocks.
---
Could you honestly mistake this ferret for a poodle? An Argentinian man did.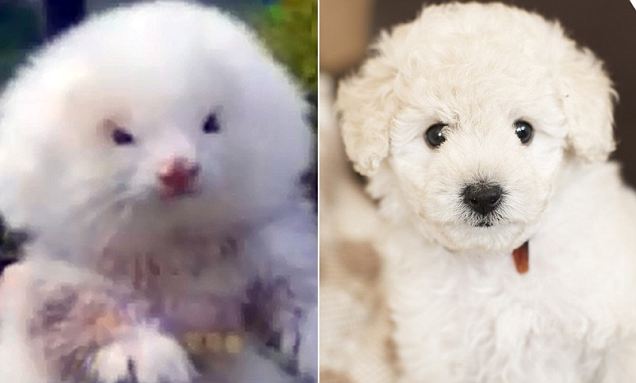 ---
Kornflake was quite taken with Moon Hooch, who opened for They Might Be Giants at the recent show attended by your Flopcast hosts.
---
Top 4 &frac12 1980s Saxophone Solos:
Billy Ocean has the signature honor of making both Kevin and Kornflake's lists. Kevin especially likes the moment in "When the Going Gets Tough" when Danny DeVito mimes playing a sax almost as tall as he is.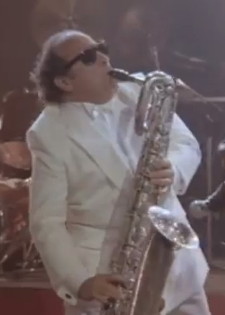 Kornflake's choice is "Caribbean Queen":
---
Haircut 100, "Love Plus One":
---
Billy Joel, "It's Still Rock and Roll to Me":
---
Both "Harden My Heart" by Quarterflash and "Who Can It Be Now" by Men at Work hit you with sax right out of the gate!
---
Duran Duran, "Rio":
---
Hall and Oates, "Maneater":
---
The late Clarence Clemons, saxophone player with Bruce Springsteen's E Street Band, teamed up (and came very close to making out) with Jackson Browne on "You're a Friend of Mine".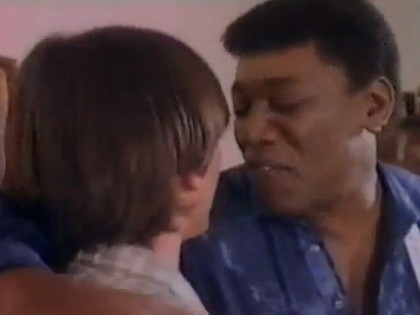 ---
Boy Meets Girl, "Waiting for a Star to Fall":
---
Bonus video: We're not quite sure where Sexy Sax Man came from, but we've seen people of both genders cosplaying as him at Dragon*Con.