Sun, October 13, 2013
Flopcast 075: Granite State Comicon 2013 - Tooth, Justice, and Peace
Kevin and Kornflake are in Manchester, New Hampshire for the Granite State Comicon! Come along as we encounter Perhapanauts artist Craig Rousseau, Tiny Titans artist Art Baltazar, the Boston Ninja Turtle, Amy the Mermaid, classic arcade games from Funspot, Ghost Kitties and Action Cats, Snorks, a Snowpocalypse, and yes, our very favorite Mr. T cosplayer. And hang on, because this one gets weird, in a mid-convention dental emergency kind of way. That's right, Kornflake found a way to make her first comic book show extra-special. Pass the Novocaine and enjoy.
---
Show Notes
Tooth-busting aside, a fun time was had at Granite State Comicon. Kornflake got to geek out over The Perhapanauts with Craig Rousseau…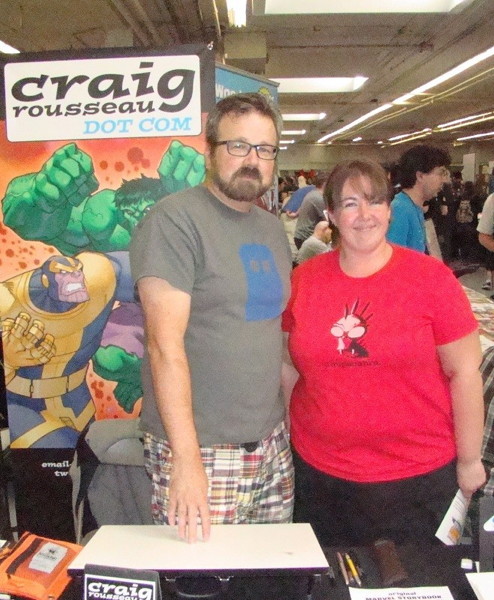 Hug a Ninja Turtle...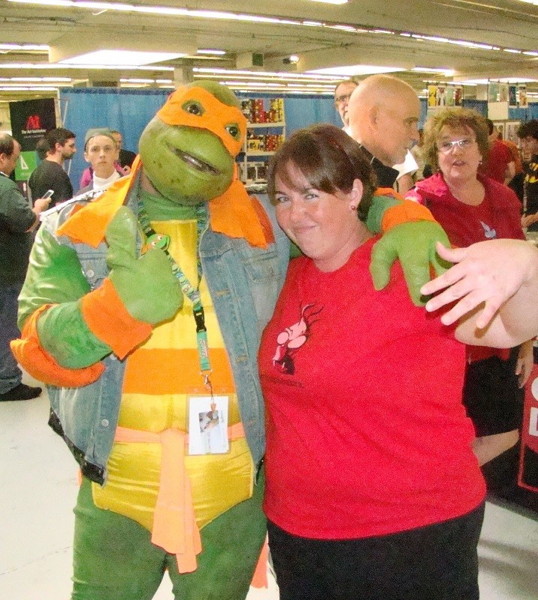 Meet Amy Fletcher in her newest mermaid incarnation…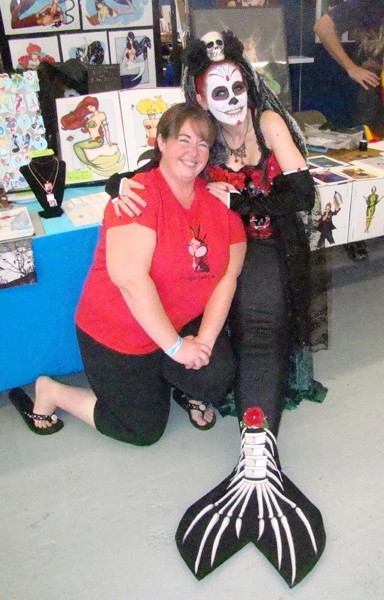 And get photographed with our favorite Mr. T impersonator...twice! (This photo was taken without incident.)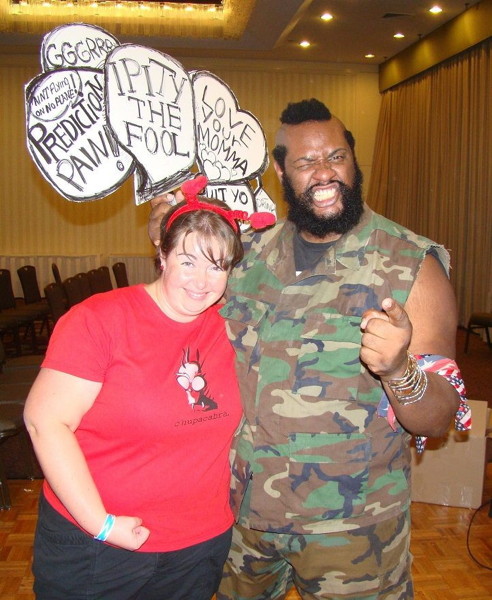 ---
More photos: Art Baltazar with a Space Chicken he drew especially for us!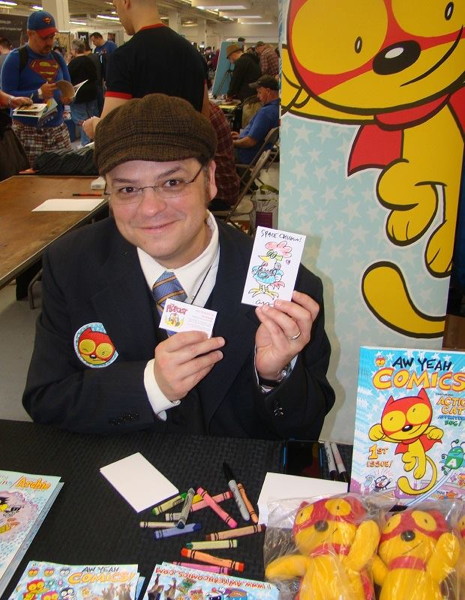 Teen Titans Terra, Starfire, and Beast Boy:
An actual Fix It Felix Jr. console, courtesy of Funspot: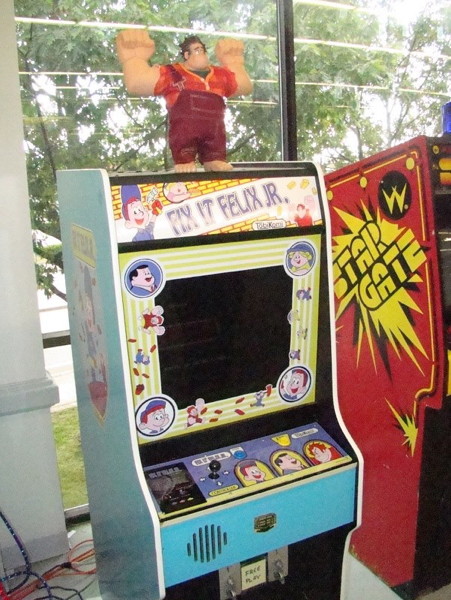 Additional photos can be seen on Facebook
---
Before retiring to the Red Arrow Diner, Kevin and Kornflake discussed their purchases, including coffee, Doctor Who, and superhero-themed art from Mod Hero; a children's book called Snowpocalypse; a print copy of webcomic Ghost Kitty by Amy and her husband Eric; and My Little Pony art for Kornflake's friend.