Sun, October 20, 2013
Flopcast 076: School House Rock Part 4 - Don't Forget My Mashed Potatoes
Kevin and Kornflake wrap up their School House Rock 40th anniversary celebration with some help from you, the Flopcast listeners! Our Top 4 ½ List of America Rock cartoons is based on YOUR votes! How appropriately democratic. And you can probably guess which beloved School House Rock character is sitting on both Capitol Hill AND the top of our list. Also: Kornflake sees Weird Al, just in time for National Bologna Day; The Nerdist's Chris Hardwick asks the eternal question, "Who's Kornflake?"; and you get to decide whose singing is rougher: Cloris Leachman (with her infamous 80s School House Rock intro song) or Kevin (with The Sponge Awareness Foundation's infamous School House Rock medley). It's a close call.
---
Show Notes
Here are our plugs for the week: Rifftrax Live on October 24, riffing Night of the Living Dead; Marian Call, performing in Medford, MA on October 25; and They Might Be Giants, with a free show at Mohegan Sun on November 1.
---
If your bologna has a first name, say "Hi" to it on National Bologna Day, October 24.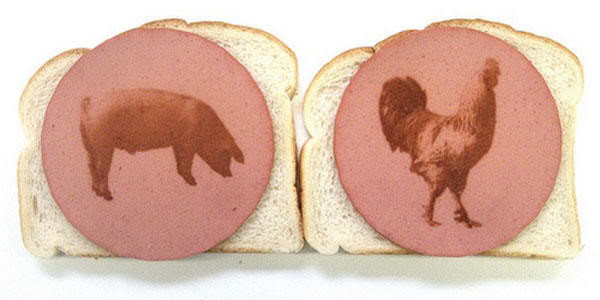 ---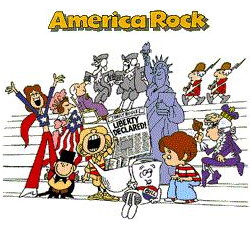 Top 4 &frac12 America Rock Cartoons:
Ranking our listeners' votes, "The Great American Melting Pot" came in at number 4.
---
"Sufferin' 'til Suffrage" is delivered by a singer not heard often enough in School House Rock, Essra Mohawk.
---
All the regulars come together in "Mother Necessity". Essra Mohawk stands out again, playing the mother of Orville and Wilbur Wright.
---
Kornflake is bemused by the high ranking given to "Preamble", but if you saw it at just the right age, it might have actually helped you in school!
---
It's no surprise that the overwhelming favorite is the oft-parodied "I'm Just a Bill." The Simpsons even got Jack Sheldon to sing their version.
---
Bonus clip: "No More Kings" was a runner-up, and is one of Felicity's favorites. It also inspired Kevin to reminisce about visiting the Boston Tea Party Museum.
---
We also discuss Money Rock, a series that aired in the 90s. Tyrannosaurus Debt could have fit in quite nicely with America Rock.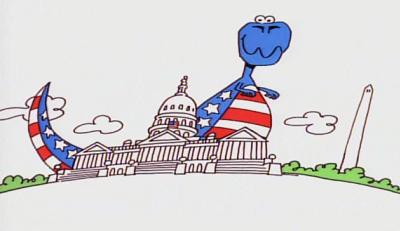 ---
A pair of excellent cover compilations came out in the late 90s.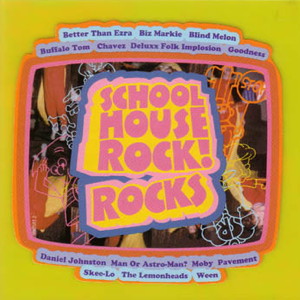 ---
As for the Cloris Leachman introduction to the 80s video releases...well, see for yourself: