Sun, December 1, 2013
Flopcast 082: Super Mega 1982
This week we're looking back at 1982! TIME Magazine said the "Man of the Year" was a computer — and it was, thanks to Tron. 1982 was also the year we learned about Stupid Pet Tricks, vegemite sandwiches, and, uh, the Weather Channel. Most importantly, we learned how to "Do the Donkey Kong" — but we never did. Also: Kevin and Kornflake are back from Super Megafest, where we met Balki, Chicken Joe, pirate mermaids, and Darth Santa.
---
Show Notes
December 3 is National Roof Over Your Head Day. Be thankful you have a roof over your head, and not under your head...in other words, don't get stuck on a roof like Kornflake did in Flopcast 021.
---
Kornflake made it through Super Megafest without breaking a tooth...though not for lack of trying!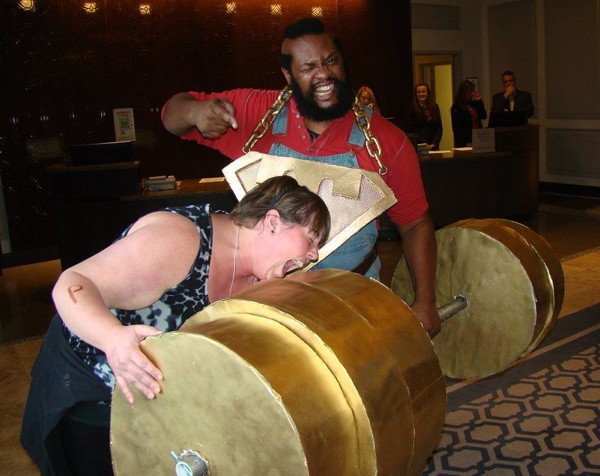 Before she even got in the door, Kornflake got a hug from Darth Santa!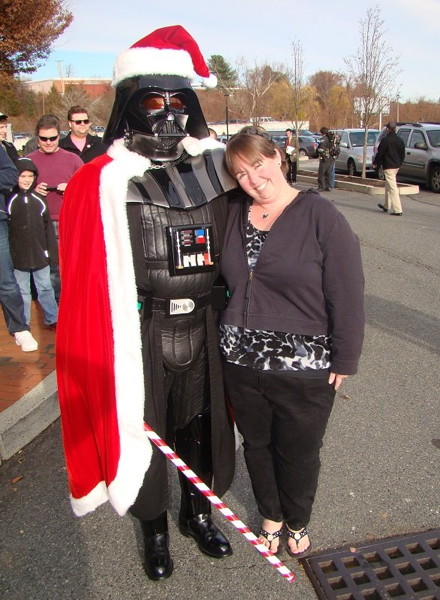 She and Kevin also met Bronson Pinchot: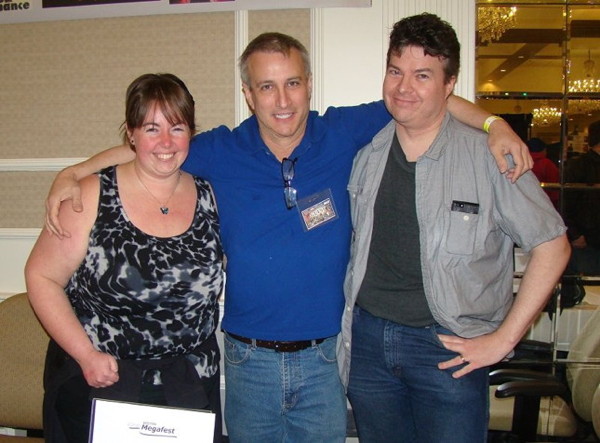 And John Heder: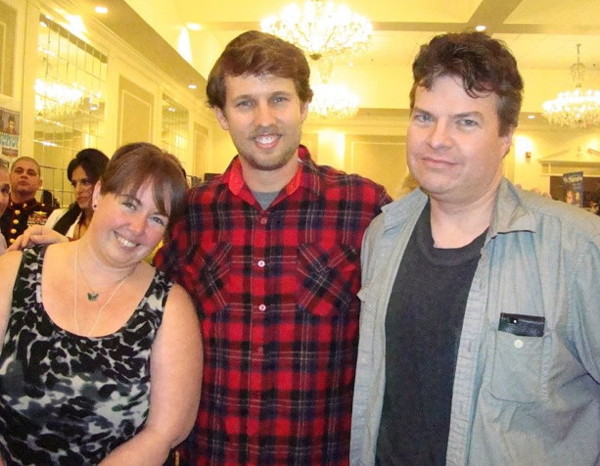 Plus, they saw not one, but two mermaids! Friend of the Flopcast Amy Fletcher (right) was joined by Chelsey in the lair of the New England Brethren of Pirates.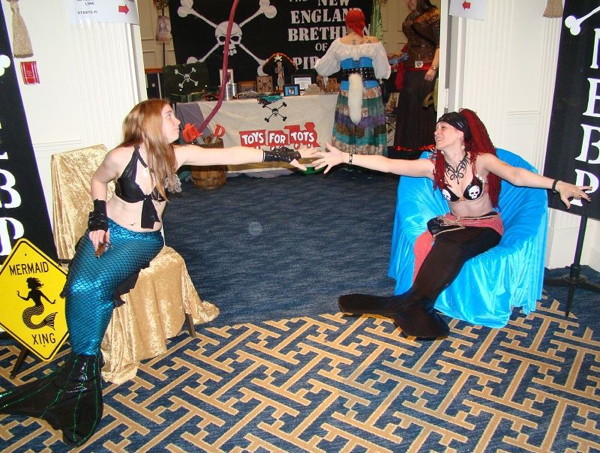 More photos are available on Facebook
---
The Mayor of Chickentown was busy with Doctor Who-related activities that weekend, but she did make it to the Saturday night performance by Niki Luparelli and the Gold Diggers, entertaining as always.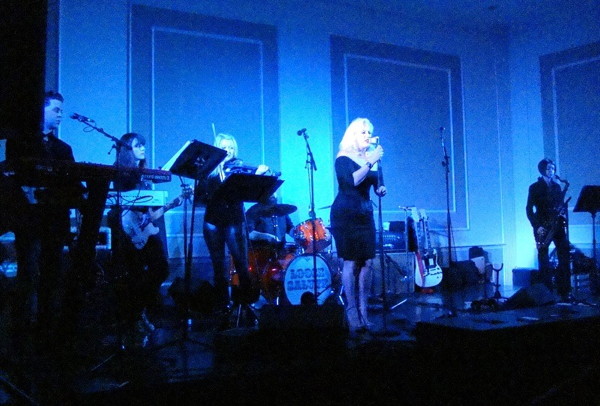 ---
Top 4 ½ Whatever of 1982:
Kevin chose to highlight Men at Work, The Gary Coleman Show, Pac-Man Fever, Late Night With David Letterman, and Tron.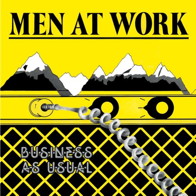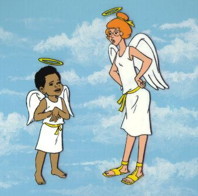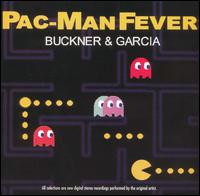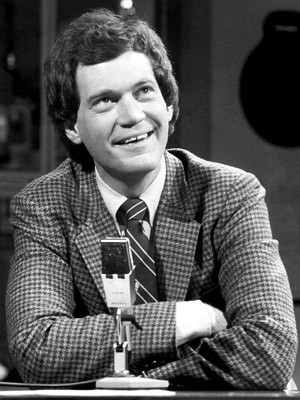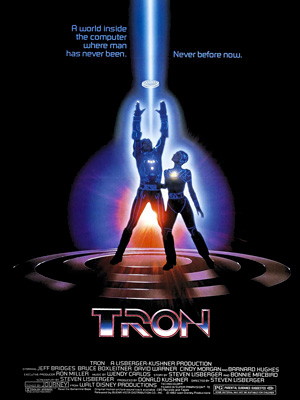 Kornflake paid tribute to her brother Jerod, TIME's Machine of the Year, Grover Goes to School, the Glo Worm, and The Weather Channel.