Sun, February 23, 2014
Flopcast 094: Open Your Blizzard Box
It's been several months since we picked a really stupid, random topic for a Top 4 ½ List. So we're making it up to you this week with perhaps our stupidest list ever: Top 4 ½ Boxes. That's right... boxes. But worry not; we still managed to fill this list with superheroes, funny songs, and weird junk from the 80s, as usual. This will be even more fun than your class trip to the Springfield Box Factory. Also: We celebrate International Polar Bear Day, and visit the World of Coca-Cola, because why not. Now pour yourself a big box of coffee and enjoy...
---
Show Notes
Discussion of International Polar Bear Day on February 27 led Kornflake and Kevin on tangents related to Polar Beverages (headquartered not far from Chickentown in Worcester, MA) and the World of Coca-Cola in Atlanta. Did you know that the polar bear's first appearance in advertising for Coke dates back to 1922?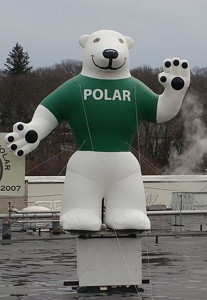 &nbsp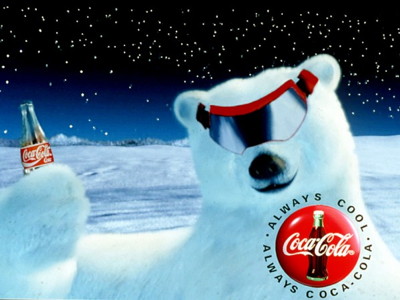 ---
Top 4 ½ Boxes:
There are no more Jack in the Box fast-food restaurants in the vicinity of Chickentown, but Felicity often spots them on her annual trip to Los Angeles. Boy, that mascot is creepy!
---
Less scary, but probably just as disturbed, is Charlie in the Box from Rudolph the Red-Nosed Reindeer, which we discussed extensively in Flopcast 031.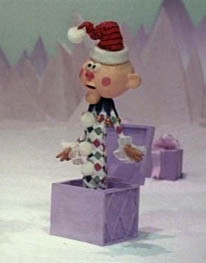 ---
Although there was nothing boxy about his shape, "Box" was the name given to a robot invented by Roger Bochs in the Marvel Comics series Alpha Flight, featuring a team of Canadian superheroes!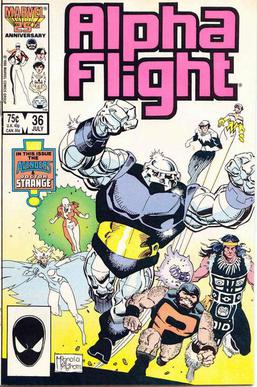 ---
The Boxdoodle Project is hard to describe. Just follow the link if you want to know more.
---
Kevin presented the song "Living in a Box", from the album Living in a Box, by the band Living in a Box.
---
Kornflake also contributed songs to the list, with "Shoe Box" by Barenaked Ladies and "Big Box Store" by Arrogant Worms tying for #2.
---
Kevin was quite fond of the old-fashioned Sucrets box, and managed to dig up one in which he kept his many-sided dice!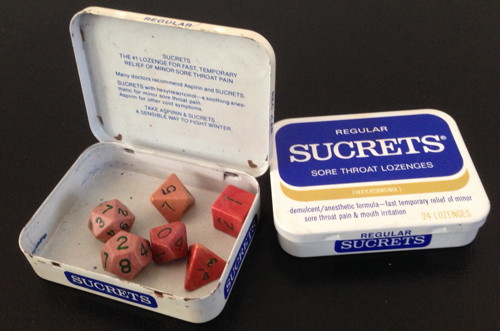 ---
Kornflake's #1 box is a person, a MarsCon Dementia Track performer who goes by ShoEboX and calls his band Worm Quartet, though he is the only member.
---
Topping Kevin's list are the creative costumers known as the Box Hero Corps.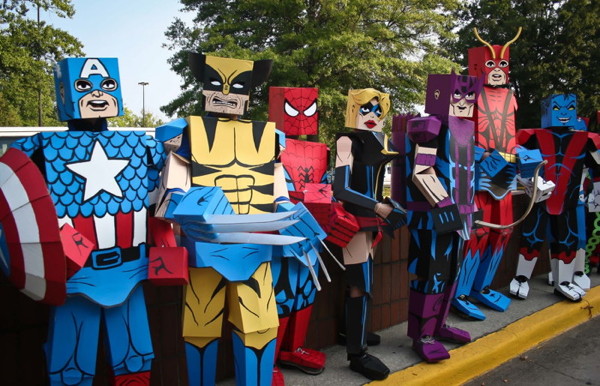 ---
The iconic boom box scene from Say Anything is Kornflake's top choice. As she mentioned, it is often parodied...and this is where Felicity admits to seeing — and not hating — A Night at the Roxbury. The scene below is followed by another Cameron Crowe reference, when Will Ferrell tells Chris Kattan, "You had me at hello".