Sun, April 13, 2014
Flopcast 101: The Demon Birds of North Dakota
This week's National Whatever Day reminds Kevin of yet another story from junior high school (and this might be the dumbest one yet); Kornflake makes a startling discovery about the Facts of Life cast (which is the only kind of discovery that interests us); our latest concert reports feature Eddie From Ohio, Diane Birch, and a crazy coincidence; they said it couldn't be done, but we come up with several reasons to visit Hudson, Wisconsin; and our "Chickens in the News" segment stars a giant angry chicken-themed dinosaur from sixty-six million years ago. By the way, now we desperately want a giant angry chicken-themed dinosaur, to set loose here in Chickentown. We're pretty sure that would solve (or at least distract us from) all our problems.
---
Show Notes
April 18 is International Juggler's Day (not to be confused with World Juggling Day on June 14). We discussed Kevin's Spam-juggling exploits way back in Flopcast 028.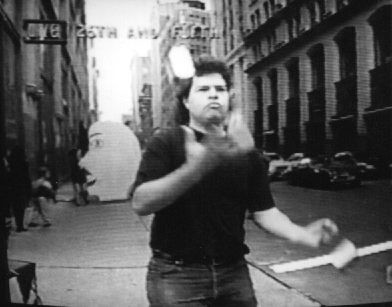 ---
Kornflake is full of praise for Eddie from Ohio, as well as opening act Jake Armerding. Here's Jake with "Hipster Lullaby".
---
Kevin's side trips prior to MarsCon involved a Diane Birch concert and a Boy Scout statue in Hudson, Wisconsin.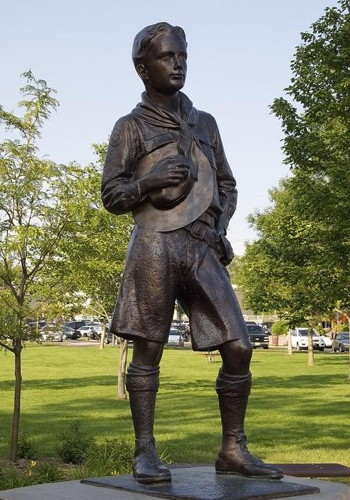 ---
Behold, Anzu wyliei, the most impressive chicken-related news item we have covered to date!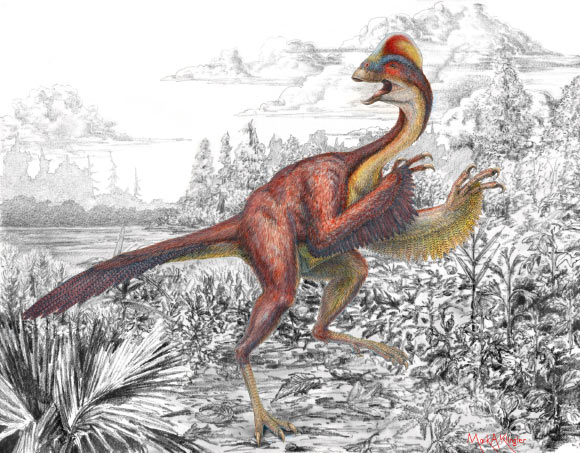 Concept art by Mark Klingler