Sun, November 18, 2012
Flopcast 028: Bad Spam Juggler
The Mayor of Chickentown presides over another electrifying round of "What's in the Bag?"; Kevin reports from the Rhode Island Comic Con, where he meets costumed characters, horror hosts, giant snakes, and Holly from Land of the Lost; Kornflake meets an oddly chatty toll booth attendant, and plans a proper Thanksgiving dinner featuring toast and jelly beans; Kevin has one more story about juggling Spam on TV (this time it was on the streets of New York, on Thanksgiving Day, with Jennifer Grey); and in our most awesome "Chickens in the News" segment ever, a brave little rubber chicken is heading for outer space. So it's a pretty festive Thanksgiving show. We're like the giant Underdog balloon of podcasts.
---
Show Notes
What was in the bag? A squouse (known to most people as a squirrel) and a lobster!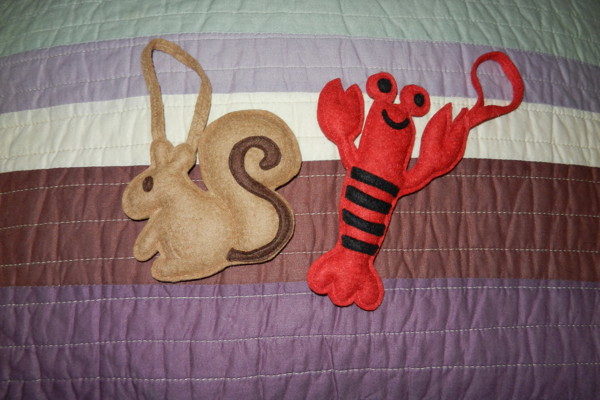 ---
Look at all the exciting characters Kevin met at Rhode Island Comic Con!
Horror Host Uncle Fright: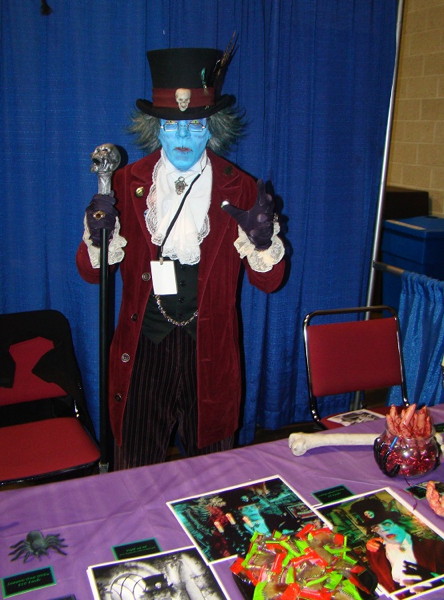 ---
Representatives of the Humanists of Rhode Island, including Christine in the Star Trek uniform: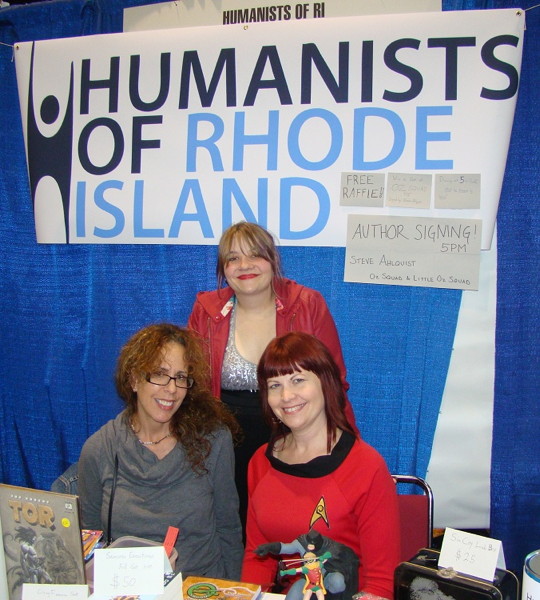 ---
Artist Bill Walko, creator of The Hero Business:
---
Joe Medeiros from Rubber Chicken Comics, creator of Ace Chicken — Space Chicken: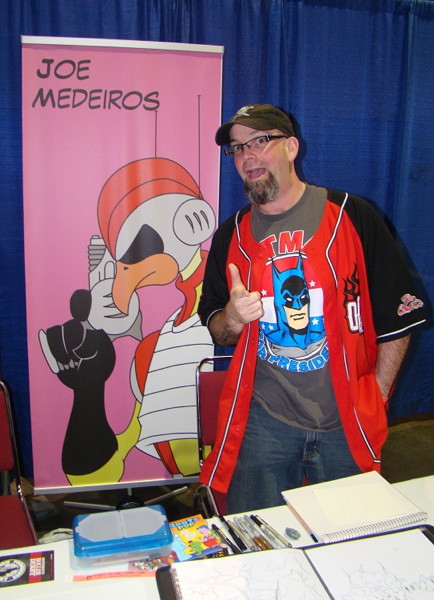 ---
Jeanine and Daniel from Fun Q Games: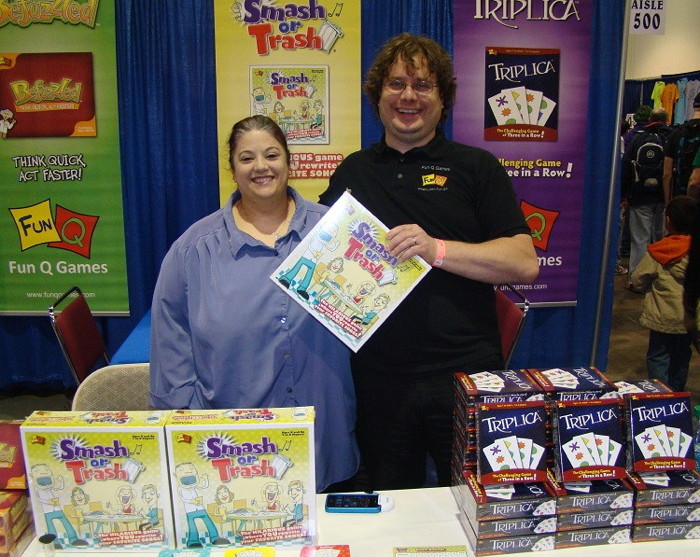 ---
Superman and Booster Gold: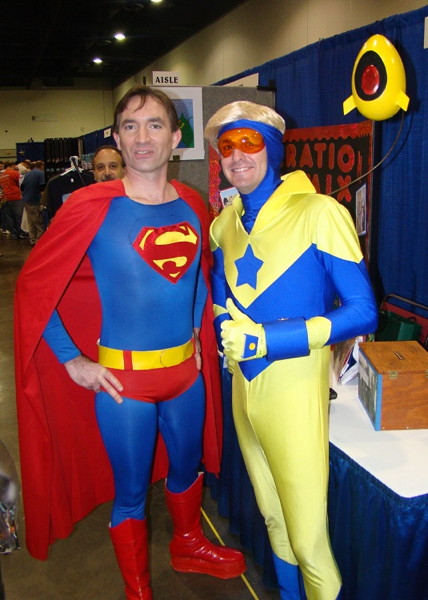 ---
Daenerys from Game of Thrones: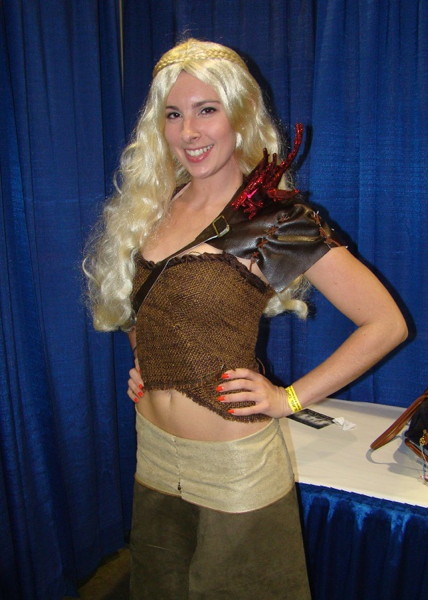 ---
From local costuming group Wicked Geeky, Brittany as Crystal (with an equally mustard-colored Captain Kirk)...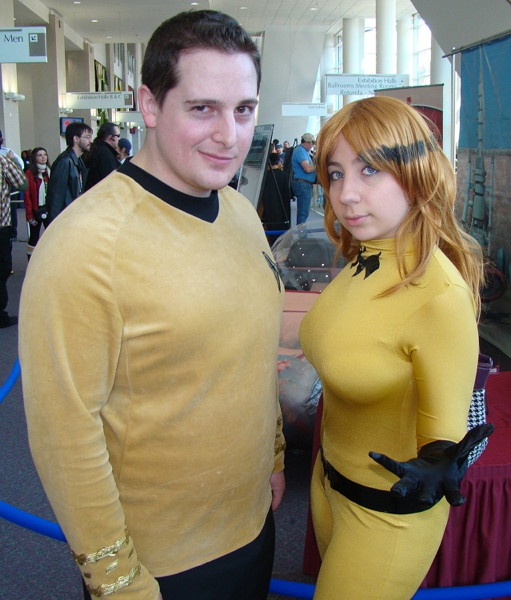 Martha as Mera (bonding with a snake)...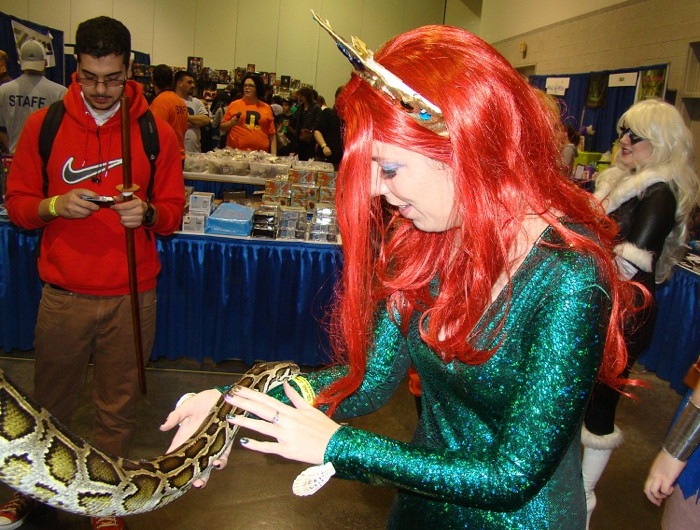 Jessica as Black Cat (with Brian as Kraven)...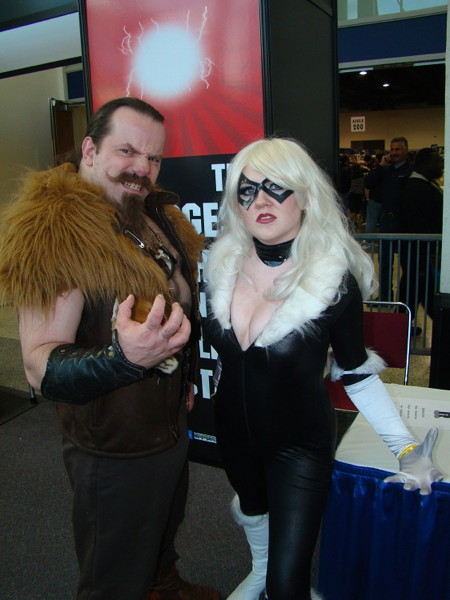 And Panda as Ms. Marvel (with Kevin):
---
Spam-juggling in New York City, Thanksgiving Day 1995 — hopefully this is the stupidest thing that ever happened.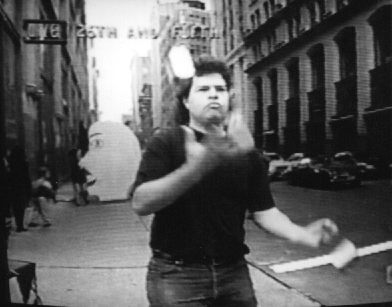 The aftermath of the Breakfast Time Thanksgiving Street Crossing: Kevin, no longer juggling Spam, is on the far left. In the center are Jennifer Grey and Tom Bergeron, about to be devoured by the giant Bob the Puppet balloon.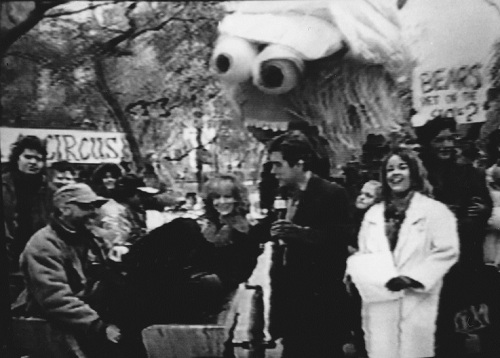 ---
Recently featured in a WIRED article, our Rubber Chicken in the News, Camilla Corona, has flown to the upper reaches of Earth's atmosphere. Now she's in training to visit the International Space Station!