Sun, May 4, 2014
Flopcast 104: All My Lobster Stalkers
Kornflake learns that she has some National Whatever Day competition; we review the final nominees for this year's Logan Awards for Excellence in Comedy Music (to be presented at FumpFest!); we meet a mysterious lobster named Carmen; Kevin attends the premiere of Life on the V, the new documentary about Boston's mid-80s music video channel, V66; and speaking of music videos, your Flopcast hosts pop up in a silly new video, which may or may not feature a dancing cartoon corned beef and cabbage.
---
Show Notes
May 10 is Golden Spike Day, leading Kevin and Kornflake to rattle off a list of Spikes. Siri was employed to confirm the relationship between Snoopy and a mustachioed drifter with that name (they're brothers).

Many of our listeners were probably screaming into their iPods, "What about Spike from Buffy!?" That beloved character was played by James Marsters, who was recently interviewed on The Skeptics' Guide to the Universe (a podcast that features our friend Rebecca Watson, who you heard at the top of the show). But we're not Buffy fans here — especially not Felicity, who harbors an irrational hatred toward the show.
---
The nominees for The Logan Awards have been announced. As previously mentioned, Kevin is on the jury this year, following in Kornflake's footsteps. Many familiar names are on the list of nominees, including our friends Whitney Avalon, Insane Ian, Devo Spice, and Power Salad. Presented here is "Nothing to Prove" from The Doubleclicks, featuring a bunch of awesome Geek Girls and some famous faces from geekdom.
---
Speaking of Power Salad: the great Luke Ski and, well, everybody teamed up to make this video for "Corned Beef and Cabbage", in honor of Chris Mezzolesta's 50th birthday. Watch closely and you may see Kevin and Kornflake!
---
Kornflake's mysterious lobster stalker turned out to be a collaboration by Doornail's entire family. Now that's true friendship!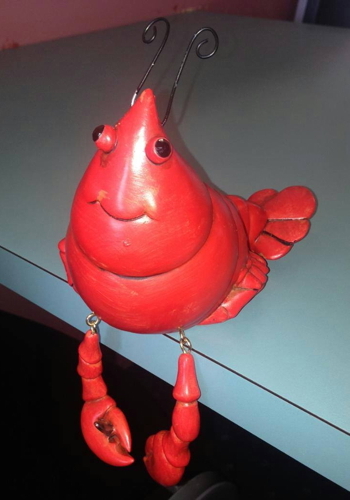 ---
It finally happened! Life on the V, the long-awaited documentary about local music video channel V66 (discussed extensively in Flopcast 066), premiered at the Boston Independent Film Festival. Kevin and Felicity give it two enthusiastic thumbs up. The filmmakers are looking at additional festival distribution, and we'll keep you updated on ways you can see it. As Kevin pointed out, the film's demographic is definitely a narrow one, but it should be appreciated by anyone who loves music, radio, and documentaries in general.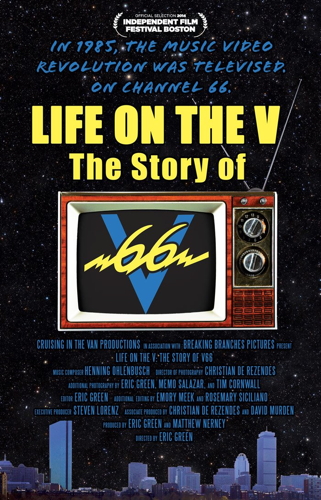 The crew at V66 had a hand in this video, which should be appreciated by no one. Don't hold it against them.