Sun, September 14, 2014
Flopcast 123: DragonCon 2014 - Disco Hobbits in the Habitrails
Kevin and the Mayor are back in Chickentown with a full report on the craziest convention of the year: DragonCon! Featuring: Land of the Lost's Will, Holly, Chaka, and a Sleestak; Nestor the Long-Eared Christmas Donkey; the Karate Kid and Ponyboy Curtis; Match Game in the 25th Century; Mystery Science Theater 3000's Joel, Trace, Frank, and a photobombing Tom Servo; concerts by Molly Lewis, Mikey Mason, and Anaria; way more chicken-themed costumes than you'd expect; and yes, a Weird Al Dalek. 'Twas a long, strange weekend — hopefully we'll readjust to reality (and catch up on our sleep) just in time for DragonCon 2015. Meanwhile, Kornflake prepares for National Play-Doh Day, which suddenly seems quite reasonable and mature.
---
Show Notes
Coming up on September 16, break out the modeling compound, because it's National Play-Doh Day!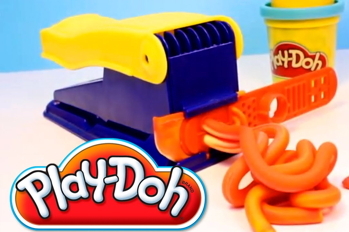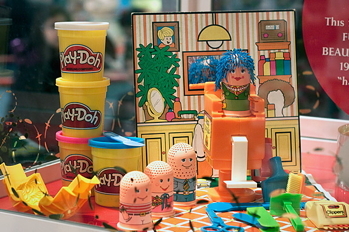 ---
It's on like DragonCon! Check out previous years' coverage in Flopcast episodes 018 and 071. We're about to unload a bunch of photos on you (and you can see the rest on Facebook), but first...
Felicity couldn't remember the name of Terry Gilliam's new film during the recording. It's The Zero Theorem.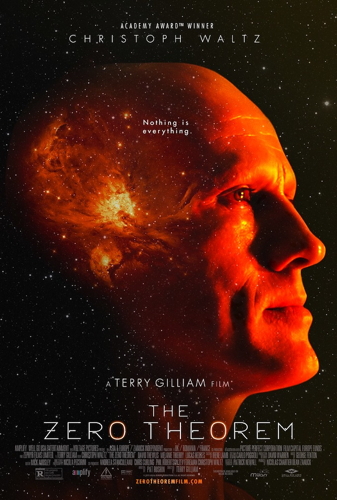 And here, for your "enjoyment", are the ten most disturbing moments from Howard the Duck.
---
Mikey Mason and his new best friend, Josh: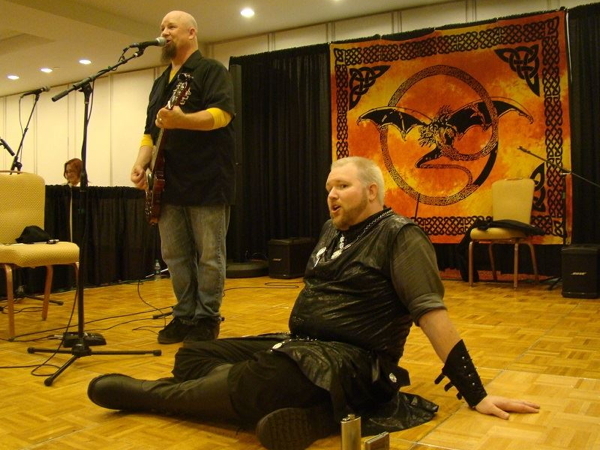 Joseph Scrimshaw hosting celebrity improv with Frank Conniff, Dana Snyder, James Urbaniak, and Trace Beaulieu: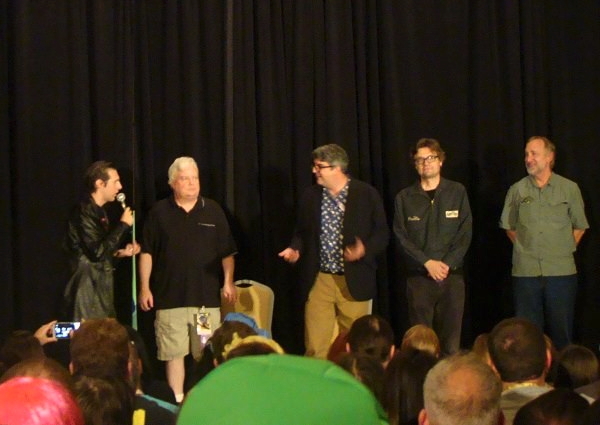 Pretty much all of the American Sci-Fi Classics panelists, with Joe Crowe showing off the 20-sided die: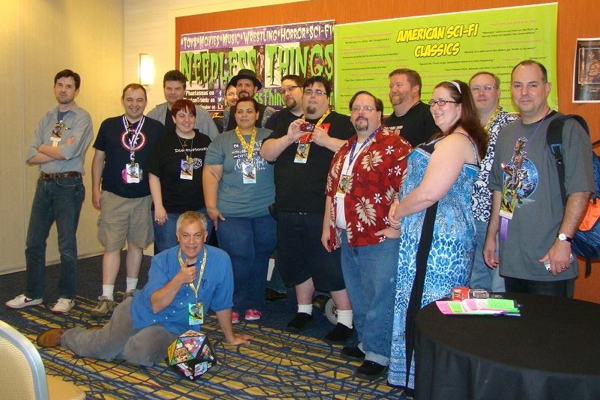 Wesley Eure, Kathy Coleman, and Philip Paley from Land of the Lost, with one full Sleestak and one partial: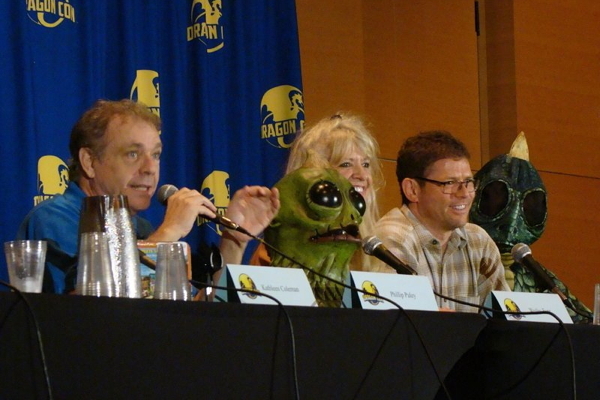 Match Game in the 25th Century: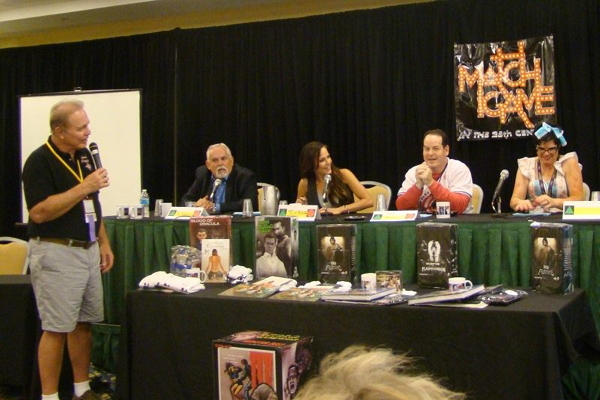 Scott Sigler marveling at a group cosplay based on his GFL novels: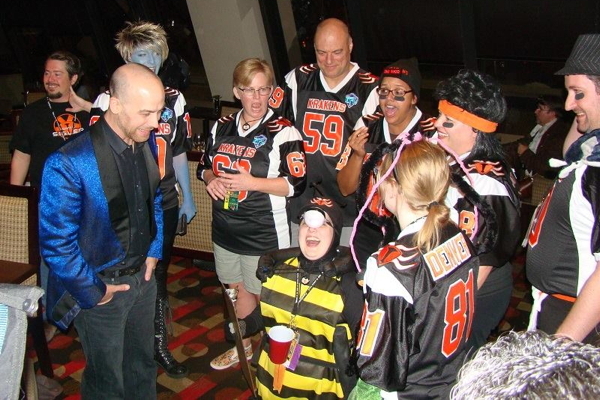 Kevin and Kat with the ultimate photobomb:
Anaria performing with Jessica in her Frozen costume: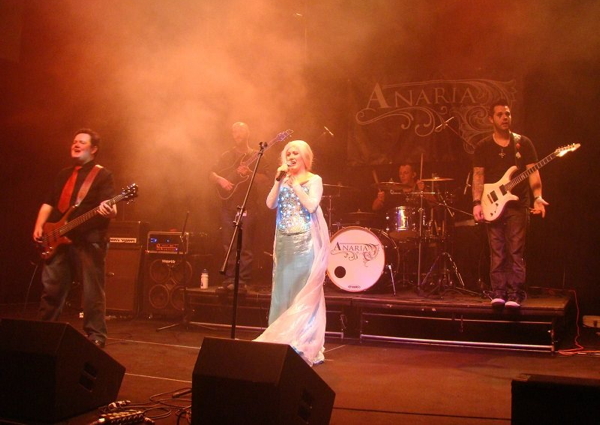 Wicked Geeky's Martha and Britney, with Nick Fury: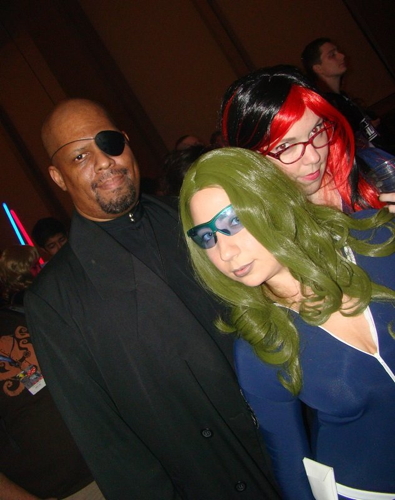 Stay gold, Joe Crowe: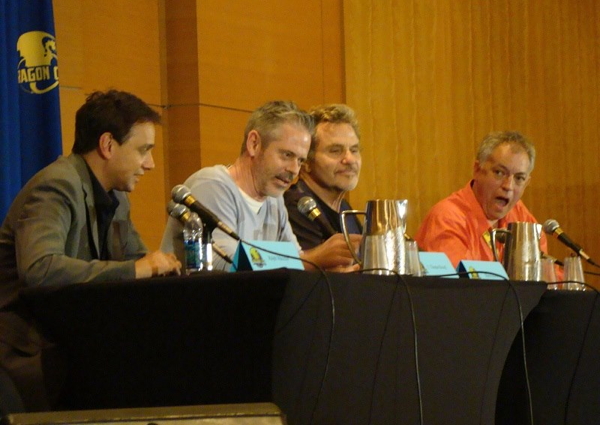 ---
Here comes the costume cavalcade, starting with the Guilty Remnant plus one...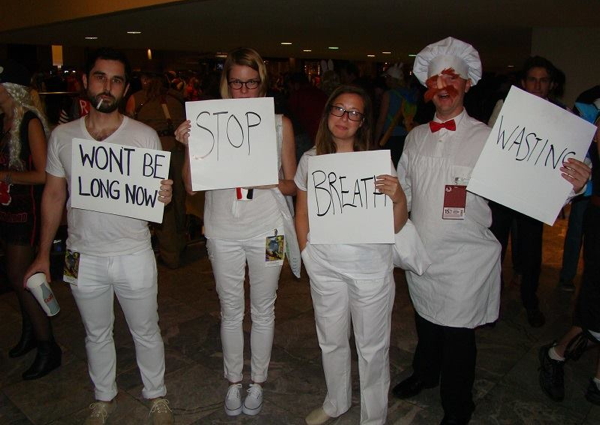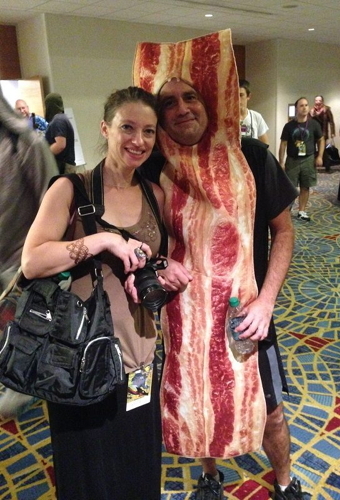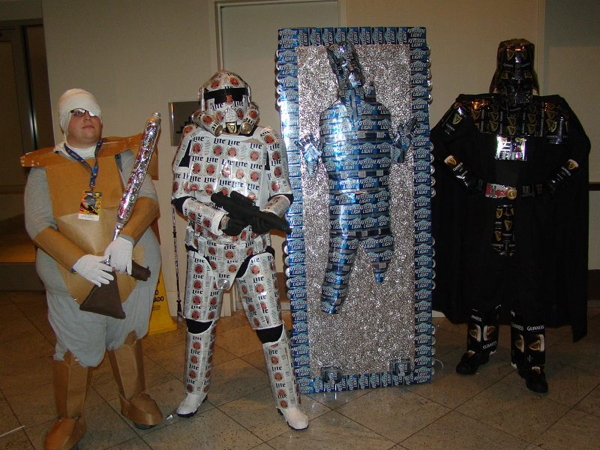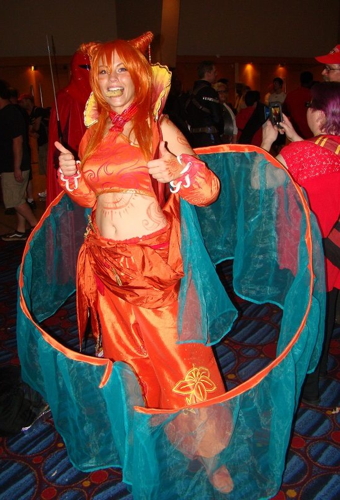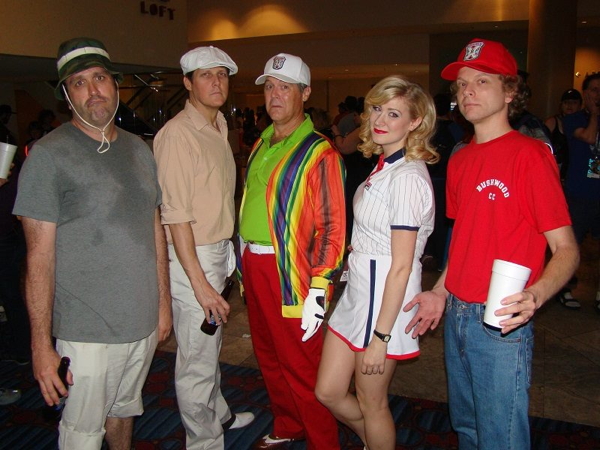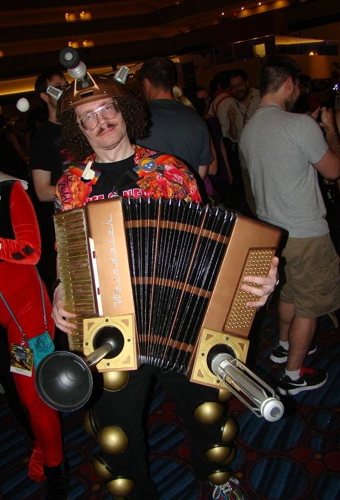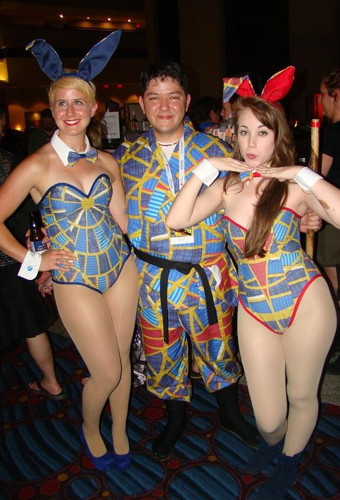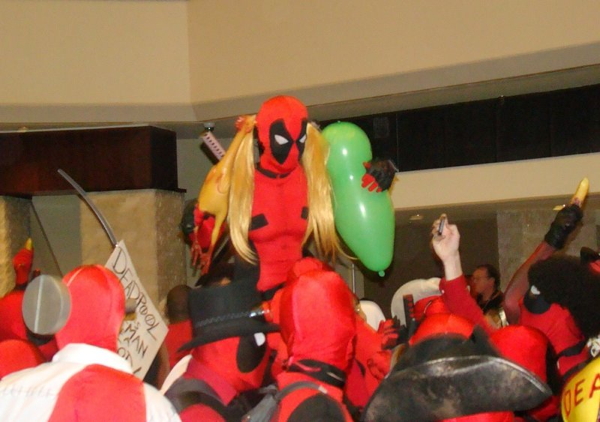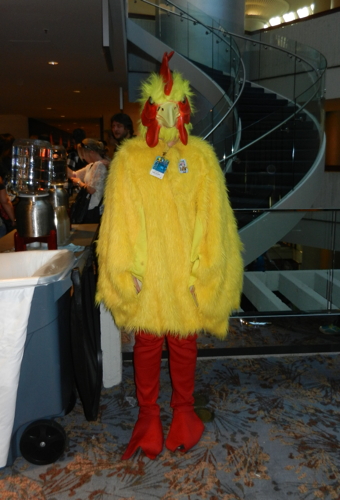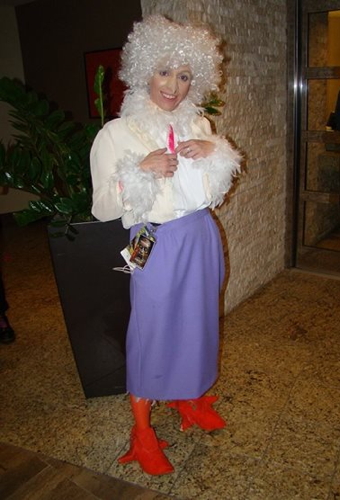 ...And last, but certainly not least, it's recurring guest "Carl" with Rebecca and Skye!