Sun, March 22, 2015
Flopcast 150: MarsCon 2015 Part 2 - Enjoy Your Inflatable Instrument
Live from Minnesota, our MarsCon coverage continues! First Kevin and Kornflake are joined by Ed, the other half of The Sponge Awareness Foundation! (We get Ed's first impressions of the insanity that is MarsCon, and we learn the final fate of the tuba from the previous night's SAF concert.) Next we meet a couple of actual Klingons, from the long-running Klingon group that hosts the most notorious party at MarsCon every year! Finally we spend some time with MarsCon Dementia Guest of Honor Rob Paravonian! Rob talks about the New York comedy scene, his love of The Monkees and Family Ties, and working with the legendary George Carlin. And hang on — we'll have more from MarsCon next week! (Warning: It just gets weirder.)
---
Show Notes
For this episode, Kevin conferred with Klingons from IKV Rakehell and chatted with Rob Paravonian. Rob posted his own MarsCon recap here, and links to other Dementia-related podcasts and videos can be found here.
---
The opening skit mashup of The Wizard of Oz and Guardians of the Galaxy: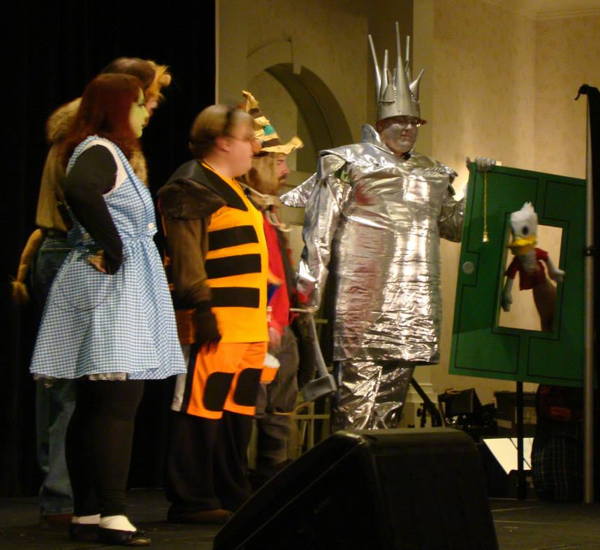 Rob Paravonian performs: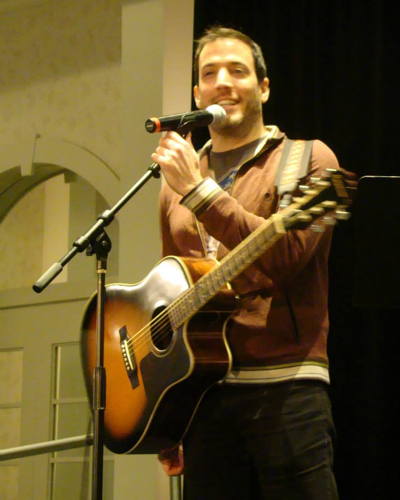 Lindsay with her "tuba" (it did get signed by SAF):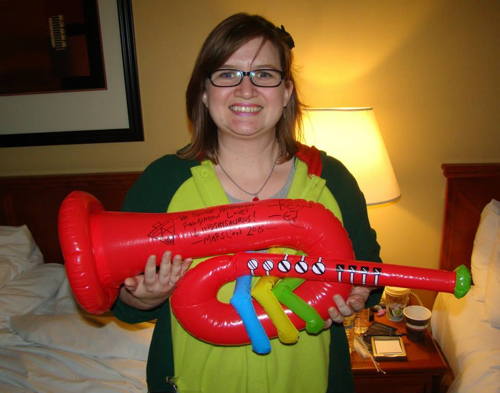 Kevin is the center of attention: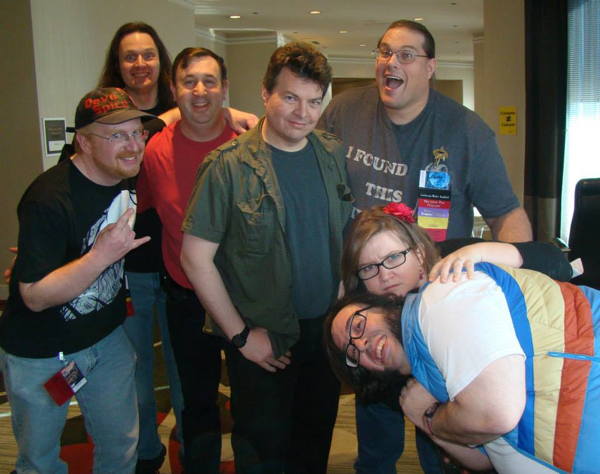 L-R: Devo Spice, ShoEboX, Ed, Kevin, Blasted Bill, Lindsay and TV's Kyle
For even more photos, check out our Facebook album!