Sun, August 30, 2015
Flopcast 173: Would The Flash Lie To You?
This week we're celebrating 75 years of the fastest man alive, The Flash! In the comic books, Flash was a founding member of the Justice League and the Justice Society, as well as a pivotal figure in the history of the DC Comics universe. On the other hand, he has been known to hang around with goofballs like Mopee (Flash's version of the Great Gazoo, sort of) and The Three Dimwits (whose resemblance to The Three Stooges was completely coincidental, we assure you). We also look back at the Flash on TV, including the Filmation cartoons, the Super Friends, and a couple of bizarre live action appearances in the late 1970s. (Alas, Dan Aykroyd has only played Flash once. So far...) And of course, there have also been two live action Flash TV series: the short-lived but fondly-recalled 1990 version, and the surprisingly excellent current version. Both shows, by the way, have guest-starred Mark Hamill as the Trickster. And as Kornflake learns in our totally unfair Flash Villain Quiz, Trickster was certainly not Flash's goofiest villain. Not even close. Also this week: Did Mr. Peanut ever work for the phone company? We think he did, but we're about as reliable as The Three Dimwits.
---
Show Notes
On September 1, we celebrate Emma M. Nutt, the first woman to become a telephone operator. Despite Kevin's insistence, Felicity could find no connection to Mr. Peanut, nor any evidence that the well-known mascot (now creepily anthropomorphized) has ever been married.
---
The Flash in comics
The Three Dimwits: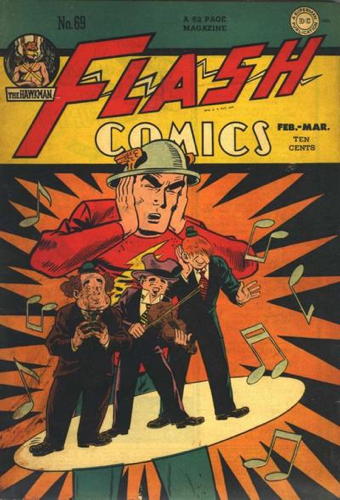 Some of the most iconic (and wacky) villains: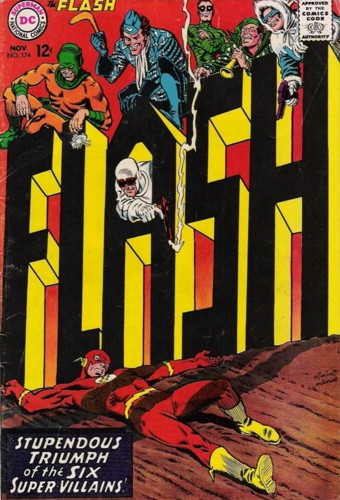 Mopee, whose connection to The Flash's origin was soundly rejected:

---
The Flash in cartoons
One of the early Filmation animated shorts, featuring Kid Flash (and Kitten Flash?):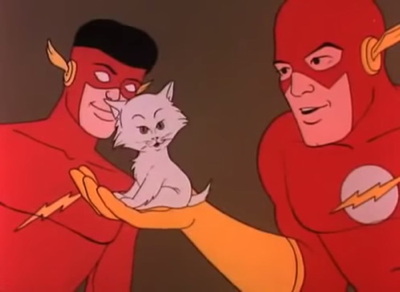 Guest appearance in the first season of Super Friends: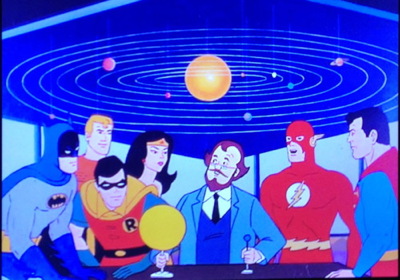 Confrontation with Captain Cold in Challenge of the Super Friends: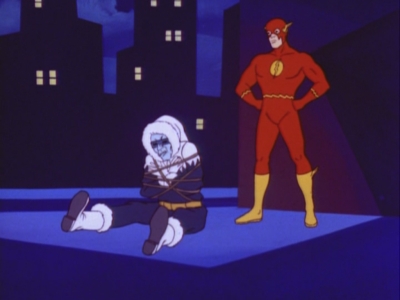 ---
The Flash in live action
A bizarre pair of specials aired in 1979, entitled Legends of the Superheroes, in which Rod Haase portrayed The Flash.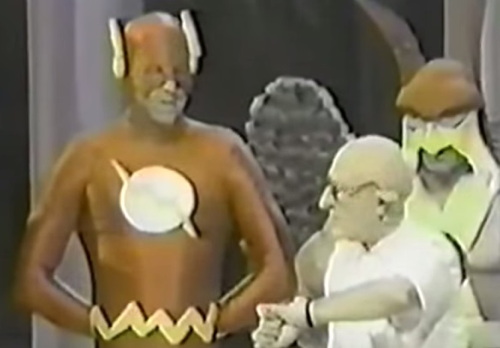 Saturday Night Live aired a sketch the same year that featured Dan Aykroyd as The Flash alongside Bill Murray as Superman (and Garrett Morris as Ant-Man).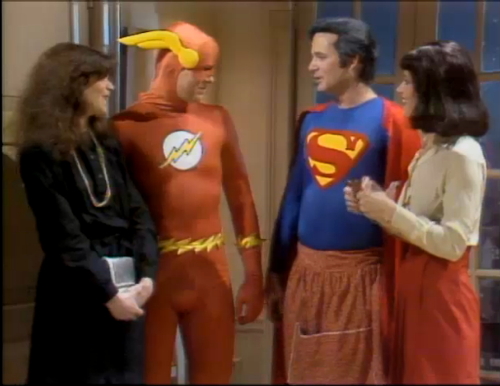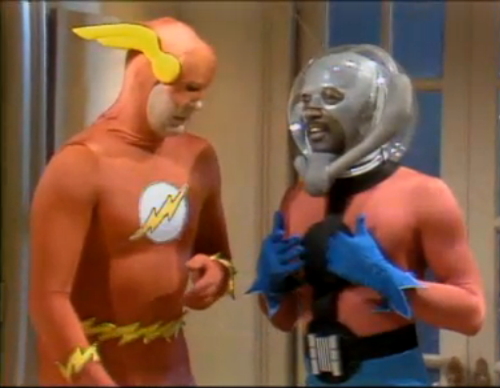 Too many Flashes on The Big Bang Theory: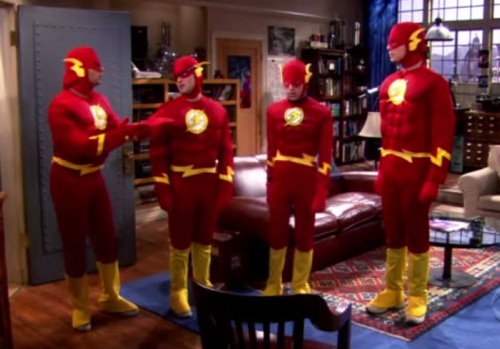 Now we get to the serious stuff: John Wesley Shipp from the 1990 TV series...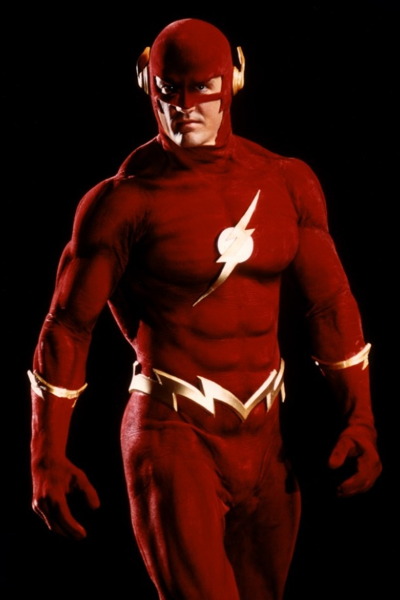 ...and Grant Gustin, star of the current series on The CW (in which Shipp plays his father, among other nods to the earlier version):