Sun, August 23, 2015
Flopcast 172: DragonCon Preview - Your Ring and Your Ding
We're less than two weeks from our favorite geek event of the whole stupid year: DragonCon. So before we begin the long, treacherous journey from Chickentown to Atlanta (we got a great deal on a MTV LeRun skate-bike), here's our DragonCon preview show! This year's guest list includes some of our favorite actors (from Arrow, Flash, Battlestar Galactica, Star Trek, and of course, Silver Spoons), comedy and music performers (including Paul and Storm, Molly Lewis, The Doubleclicks, and Mikey Mason), puppeteers (Carol "Big Bird" Spinney!), skeptics (The Amazing Randi returns!), and even a couple of guys from Monty Python and The Kids in the Hall! All our friends from the ESO Network will be there too, appearing on panels, podcasting, and ordering way too many buckets of rum at the Hyatt bar. (Speaking of panels, Kevin runs through his whole crazy panel schedule too. Yes, of course we're doing a panel about Thundarr the Barbarian. Did you really have to ask?) Also this week: Kornflake is back from Otis, Massachusetts (where dogs hate to swim, and everyone might be naked); Kevin is back from WeddingCon (where dogs wear Star Trek uniforms) and Connecticut ComiCONN (where we found ANOTHER Disco Boba Fett!); Kyle and Luke talk about Homestar Runner; and Pluto (arguably our favorite dwarf planet) is full of jive turkeys.
---
Show Notes
Thanks to Kornflake for incorporating jive turkeys into Pluto Demotion Day...you know, to lessen the blow a bit. Don't blame Interplanet Janet; she didn't know any better!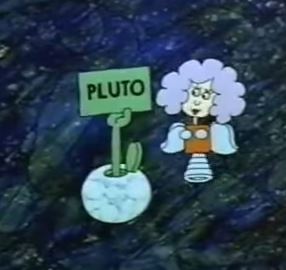 ---
Following up on the rubber chicken-wielding Harley Quinn at Boston Comic Con (Flopcast 170), Kevin found a bunch of rubber chickens at Connecticut ComiCONN, this time in the arsenal of the Joker.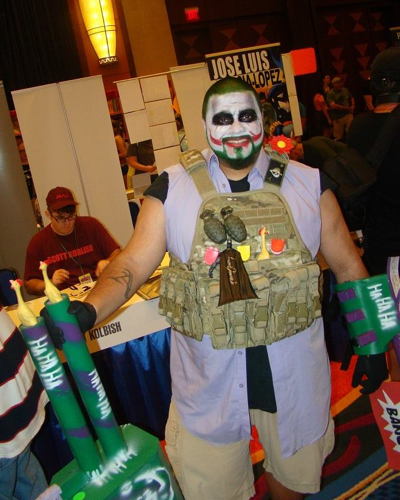 Disco Boba Fett: The Sequel!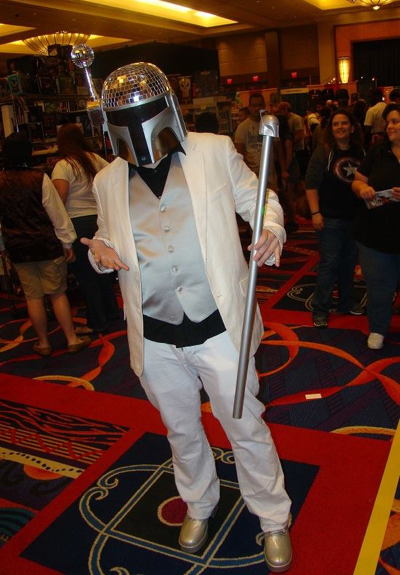 Check out more photos on Facebook.
---
Kevin went to check on the infamous Marriott carpet several weeks in advance of DragonCon, while he and Felicity were in Atlanta for WeddingCon.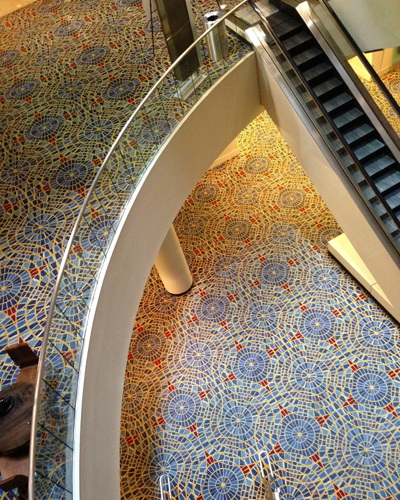 You can get even more DragonCon info by listening to The Unique Geek, Debriefing DragonCon, and some of our fellow podcasters on the ESO Network.
---
While we're plugging podcasts, Kornflake gives a shoutout to Kyle and Luke Talk About Toons, the latest episode of which focuses on one of her favorites, Homestar Runner.