Sunday, January 24, 2016
Flopcast 194: Arisia 2016 - Gazoo With a Kazoo
After a three year absence, Kevin and Kornflake went creeping back to Arisia! (A science fiction convention on the Boston waterfront in mid-January... this is how we eliminate the weaker nerds from the pack.) Kornflake was there on Saturday, and enjoyed a game of Munchkin, a Princess Bride shadowcast show with the Teseracte Players, a workshop about shiny things, and a large angry chicken. Kevin didn't show up until Sunday, and just sort of wandered around not doing much of anything. (The winner is Kornflake!) Also: National Kazoo Day is this week, so our usual advice applies — don't leave the house.
---
Show Notes
National Kazoo Day falls on January 28, and while we approve of this bird-themed campaign poster, not all of us endorse Kazoo America's agenda.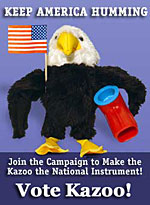 ---
It's a rare convention report that doesn't bring with it lots of photos, but both of your hosts attended Arisia for a single day this year and didn't bother to take out their cameras. Nevertheless, a good time was had by all.
---
Kornflake played Munchkin and was plagued by chickens.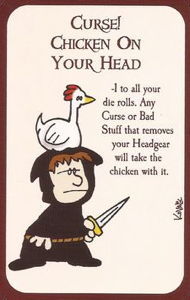 She also encountered the Teseracte Players (discussed in Flopcast 038), featuring her friend AJ.
---
Felicity attended Arisia for the first time because she wanted to see John Scalzi. She's been a fan of his blog for several years and brought a published collection of his early posts to get signed. She has just started delving into his fiction with Redshirts.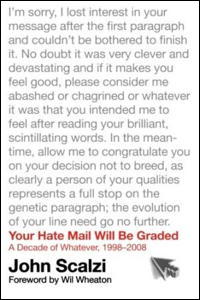 She and Kevin also chatted a bit with folks from the Boston Sci-Fi & Fantasy Meetup and the Boston Whovians.