Sunday, April 16, 2017
Flopcast 258: The 80s Movie Game - Little Flop of Horrors
Ready for a stupid game? Kevin and Kornflake have each compiled a list of their favorite movies for each year of the 1980s (which, according to scientists, is the only decade that really matters). Now it's time to learn which of your Flopcast hosts knows more about the other, as we attempt to guess each other's choices, year by awesome year. And this is a high-stakes competition: the winner gets more coffee. (Yeah, we were both going to have more coffee anyway... but it's still an amazing prize. We like coffee.) And it's a fun list; you can expect lots of Disney, lots of Brat Pack... and a shocking amount of Corey Feldman. And hey, send us your own list of 80s favorites! We probably missed some good ones, especially if they didn't have any Coreys. Also: An actor who appeared in many of the biggest movies of the 80s is turning 80 this week! (Over the years, he worked with the Monkees, he fought with Batman, and he was a werewolf. But he'll never be a Corey.)
---
Show Notes
Here's Jack Nicholson (born April 22, 1937) in the 1960 film "The Little Shop of Horrors". He originated the role of the masochistic dental patient so memorably played by Bill Murray in the 1986 musical version.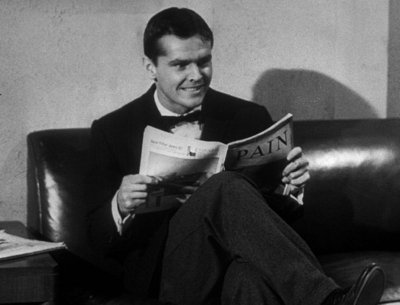 ---
And speaking of 80s films...we're back to our favorite decade for a movie game!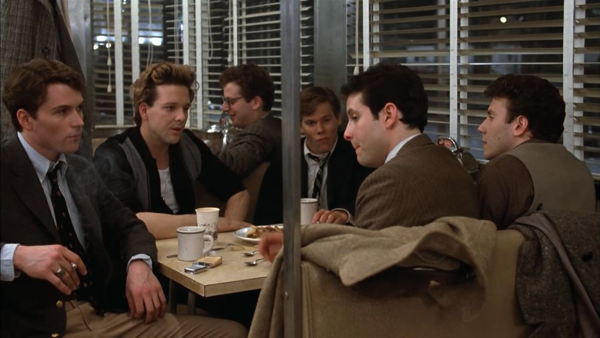 Kevin's Favorites:
1980: Flash Gordon
1981: Raiders of the Lost Ark
1982: Diner (pictured)
1983: The Outsiders
1984: The Karate Kid (two in a row with Ralph Macchio!)
1985: The Breakfast Club
1986: Stand By Me
1987: The Lost Boys (two in a row with Corey Feldman and Kiefer Sutherland!)
1988: Beetlejuice
1989: Heathers (two in a row with Winona Ryder!)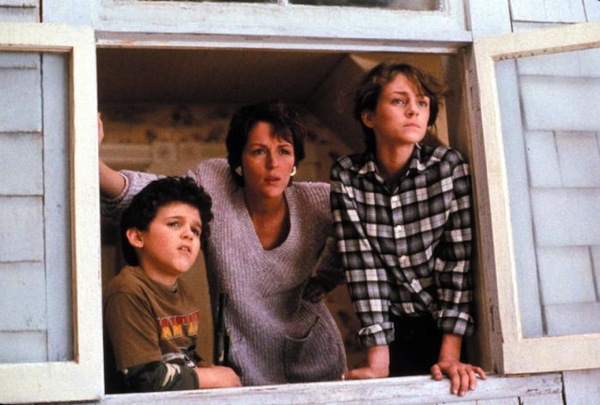 Kornflake's Favorites:
1980: Caddyshack
1981: The Fox and the Hound
1982: Secret of NIMH
1983: Mickey's Christmas Carol
1984: Ghostbusters
1985: Anne of Green Gables*
1986: The Boy Who Could Fly (pictured)
1987: The Brave Little Toaster
1988: Beetlejuice (a match!)
1989: The Little Mermaid
* Felicity feels compelled to point out that Anne of Green Gables, which she also loved dearly, was a Canadian TV miniseries that aired on PBS in the US. It does not appear to have had a theatrical release in any country.