Sunday, August 12, 2018
Flopcast 327: Twirly Girl
Our summer retro concert reviews continue as Dennis DeYoung (the voice of Styx) visits historic Lexington, Massachusetts to rock our faces and our Mr. Roboto Kilroy masks. Meanwhile, Kornflake catches up on her 2018 movie project with Steve Martin's L.A. Story, National Whatever Day almost goes into reruns, and the new list of inductees in the Podcasters Hall of Fame includes a couple of very familiar names. (Are we on the list? What do you think? Keep in mind that chickens are still not allowed to vote.)
---
Show Notes
Friend of the Flopcast Grant Baciocco was recently inducted into the Academy of Podcasters Hall of Fame! Great job, Grant!
---
Dennis DeYoung and his cloned Styx replacements: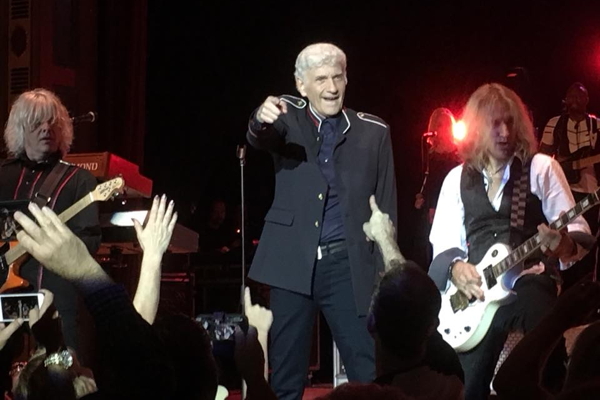 ---
We caught up on Kornflake's 2018 resolution with L.A. Story. Steve Martin's British love interest in the film was his wife at the time, Victoria Tennant (left, with Richard E. Grant).
---
Felicity was first exposed to Robert DeNiro in Midnight Run, which is also a favorite of Kevin's.