Sunday, June 16, 2019
Flopcast 371: God's Comics 2019 - Earth Fruit Session
Here at last is our God's Comics concert review! Every ten years, Kevin gets together with friends Sean and Adam to form God's Comics, a cover band that only plays Elvis Costello, Men at Work, and The Monkees. In the wake of our legendary 1999 and 2009 shows, our adoring fans demanded a third show, which happened just last month at The Hearing Room in Lowell, Massachusetts. 'Twas a festive evening of old friends, classic pop songs, and one rubber chicken. (Oh, and Kornflake almost stole a couch.) We also have a special conversation recorded right after the God's Comics show, with one of those old friends, Sarah! This talk (during which much Earth fruit is consumed, Robolar-style) covers a bunch of silly topics... but we keep circling back to Silver Spoons. (You know how we feel about goofy 80s sitcoms, and you should have seen this coming.)
---
Show Notes
At long last, it's God's Comics! Here's Adam on vocals, Sean on guitar, and Kevin on rubber chicken, with a special appearance by Robolar.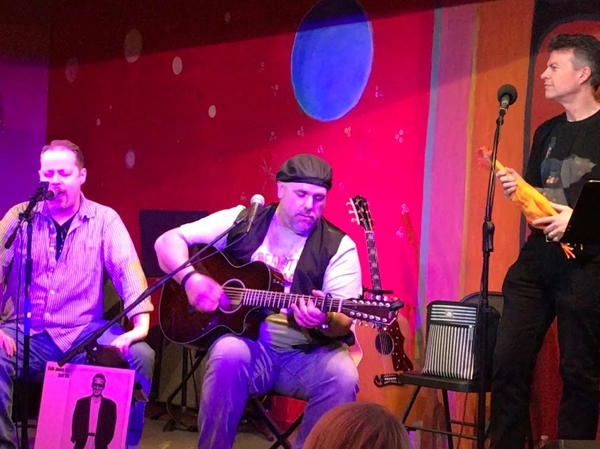 ---
Mr. T was one of the many guest stars we enjoyed on Silver Spoons.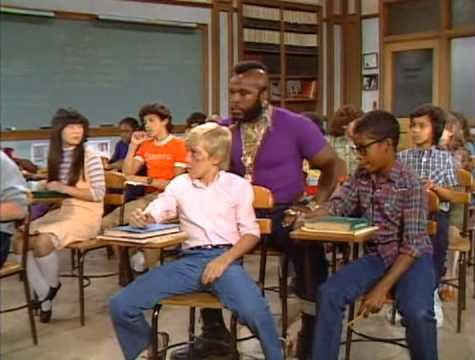 ---
Kevin and Kornflake are not fans of sushi, but Molly Ringwald's character in The Breakfast Club was an early adopter.