Sunday, July 28, 2019
Flopcast 377: Weird Al Live - Pie History
It's summer concert report time, because our white and nerdy hero "Weird Al" Yankovic just came through New England with his "Strings Attached" tour, featuring an entire symphony orchestra! Kornflake and Doornail scored VIP tickets to the New Hampshire show, where they ventured backstage and met Weird Al himself (plus a bunch of Stormtroopers). Weird Al's Boston show was next, at an outdoor venue on a nasty hot day, but we all dared to be stupid and showed up anyway. (Hey, it was the 30th anniversary of Al's movie UHF; our plan was to beat the heat by drinking from the fire hose.) Anyway, if you've always felt that Weird Al shows suffered from a lack of oboe players... do not miss this tour. Also: We're freaked out by giant crazy sea birds, and we're celebrating Hilary Swank's birthday, because she will always be our next karate kid.
---
Show Notes
We braved the heat to see Weird Al on his No Strings Attached tour. Somewhere in this pavilion is Kornflake!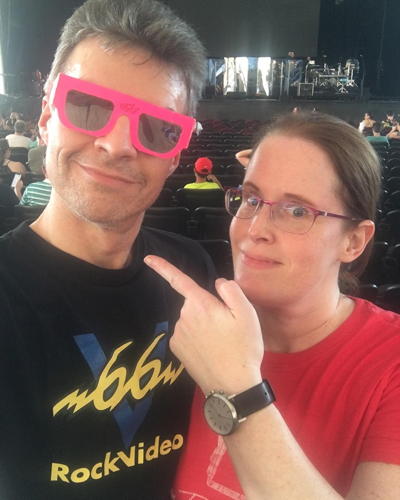 ---
We know that Vader!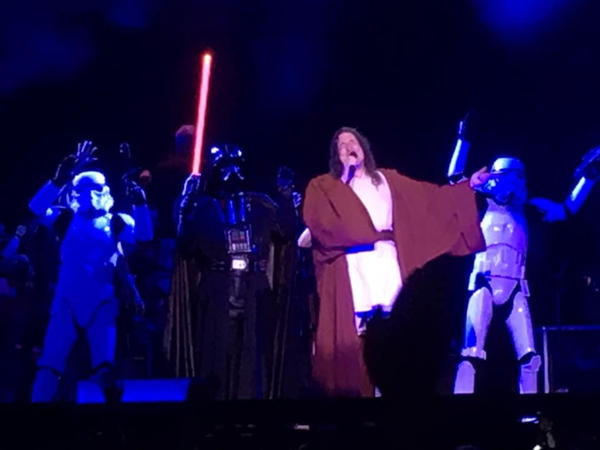 ---
Happy Birthday to Hillary Swank, seen here sitting on an MBTA train in The Next Karate Kid. We're hoping for an appearance in Cobra Kai Season 3.